Botswana Vaccinations and Travel Advice

Botswana presents a variety of touristic attractions: unforgettable safaris in the heart of Southern Africa, vast expanses of desert covered with scrub savannas, salt marshes, welcoming populations and fascinating cultural traditions. Pure unparalleled nature occupies a significant 40% of this well-preserved country. Its national parks and reserves are home to many wild plant and animal species that you will not encounter anywhere else in southern Africa – you should undoubtedly treat yourself to a safari in the heart of the desert. Proud of their traditions, the people of Botswana will be proud to share their ancestral culture and national ceremonies.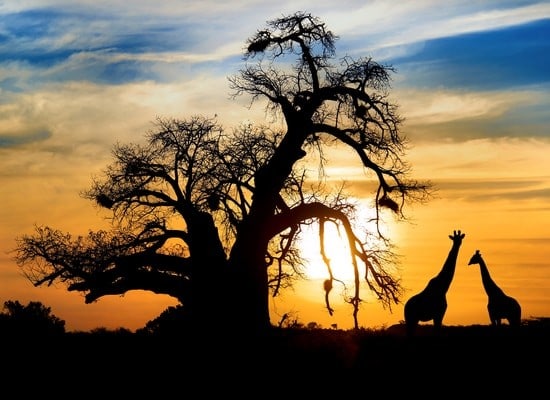 Recommended travel vaccinations for Botswana
Recommended Medication for Travelling to Botswana
| Medication | Additional Information |
| --- | --- |
| Azithromycin/Suprax | Antibiotic in case of traveler's diarrhea |
| Malarone, Doxycycline or Mefloquine | Recommended anti-malaria medication |
Medical Care in Botswana
Among the other countries in southern Africa, Botswana is a model country for public health. The government is trying every means to provide the entire population with quality access to treatment. Public hospitals have been renovated and appear to be well equipped. Medical staff are also trained regularly. Despite undeniable successes, we can see that institutions still have additional improvements to make. Moreover, the lack of qualified personnel forces the country to recruit doctors, nurses and pharmacists from South Africa, Europe and Cuba. Gaborone Private Hospital, Princess Marina Hospital and Medical Rescue International are some of the most popular hospitals for travelers.
Most of the medicines sold in Gaborone are manufactured in South Africa. Note that it is not possible to access all European and American drugs in Botswana.
To call a public ambulance, dial 997. However, if you want a private ambulance with a much more rapid service, contact the Medical Rescue International (MRI) at 992.
Do I Need a Visa to Visit Botswana?
Prior to travel, make sure you check with your transportation company about any passport requirements. This is important as in some cases their regulations on passport validity may be more strict than those of the destination country.
Only a passport is required to enter Botswana for trips under 90 days. The passport must be valid for at least six months beyond the date of departure. A visa is required for longer trips.
Please click here for more information.
Embassy of Canada to Botswana information
When travelling to another country, it is important to know where the Canadian embassy is located in the event of:
A legal problem
A lost passport
The need to report a crime
It is advisable to make a copy of your original passport in case you lose it.
Canadian Embassy to Zimbabwe (HARARE)
Street Address:
45 Baines Avenue,
Harare, Zimbabwe
Tel.: +263 (024) 2 252-181 or
+263 (024) 2 252-182 or
+263 (024) 2 252-183 or
+263 (024) 2 252-184 or
+263 (024) 2 252-185 or
if calling from a landline in Harare, dial 2 252-181
Fax: +263 (24) 2 252-186
Email: [email protected]
Please note that this is the website for the Canadian Embassy in Zimbabwe. There is no Canadian government office in Botswana.