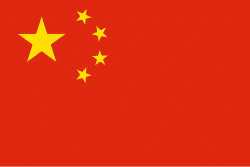 The Chinese culture will seduce visitors with its dual contemporary and traditional nature. Whilst the country has experienced a modern revolution in recent years, it has still managed to retain its cultural traditions. A harmonious combination of skyscrapers and luxurious car showrooms can be found right next to the Forbidden City, Great Wall of China or the fortified city of Pingyao. The attractions in China are endless, from the exciting amusement parks to beautiful oriental architecture. If you wish to leave the city, you can take a cruise on the river Yangtze or treat yourself to a hike in Jiangxi with stunning views. China has a comfortable climate through all seasons of the year.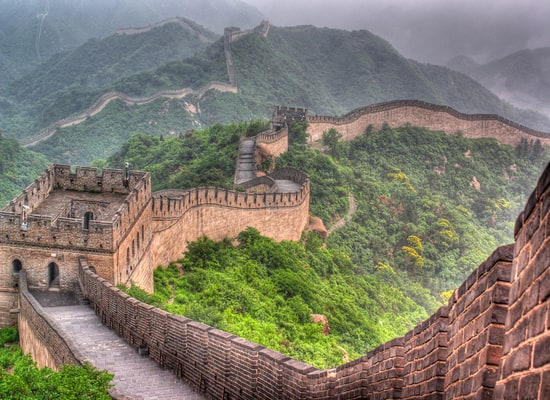 Recommended travel vaccinations for China
Recommended Medication for Travelling to China
Medical Care in China
In the large cities of China, there are many modern hospitals and private clinics run by doctors from China, the United States and the United Kingdom. Patients are treated according to Western standards, but the clinical fees are particularly high. Clinics can be found in almost every rural village, but provide basic services. Everyone has access to public hospital services in China, including foreign nationals. The consultation fees for public hospitals are low, yet their quality of service can vary according to their location. The quality of services is generally higher in big cities.
Access to medicines is easy in China, but always ensure to bring basic medicines with you in a first aid kit.
If you need an ambulance, call 120.
Is China Safe for Travel?
| Safety and Security | Descriptive |
| --- | --- |
| Xinjiang Uyghur Autonomous Region | Risk of sporadic violent clashes |
| Terrorism | Risk present |
| Crime | Risk present |
| Scams | Be wary of taxi overcharge, alcohol/massage services and credit card scams |
| Cybersecurity | Please click the link below for more information |
| Tensions on the Korean Peninsula | Nuclear and missile tests; stay vigilant and follow instructions of local authorities |
| Demonstrations | Illegal; avoid completely |
| Road safety | Poor conditions; slow trains |
| Marine transportation | Ferry accidents may occur |
| Piracy | Risk present |
| Trekking | Click the link below for precautions |
| Health | Zika virus and Dengue fever warning |
| Risk level | High degree of caution |
Please click here for more information.
Do I Need a Visa to Visit China?
Prior to travel, make sure you check with your transportation company about any passport requirements. This is important as in some cases their regulations on passport validity may be more strict than those of the destination country.
Both, a visa and a passport are required to enter China. The passport must be valid for at least 6 months beyond the date of departure. The acquired visas are multi-entry, therefore you can get up to 10 years of entries with a single one!
If entering the Tibet Autonomous Region (TAR), you will require a special permit via a Chinese travel agent. If you enter the region illegally, you will face fines.
Please click here for more information.
Embassy of Canada to China information
When travelling to another country, it is important to know where the Canadian embassy is located in the event of:
A legal problem
A lost passport
The need to report a crime
It is advisable to make a copy of your original passport in case you lose it.
Canadian Embassy to China (BEIJING)
Street Address:
Consular Section, 19 Dongzhimenwai Dajie,
Chaoyang District, Beijing 100600, China
Tel.: 86 (10) 5139-4000
Fax: 86 (10) 5139-4448
Email: [email protected]
Click here to access the embassy's website
Canadian Consulate to China (CHONGQING)
Street Address:
Room 1705, Metropolitan Tower, Wu Yi Lu,
Yu Zhong District, Chongqing 400010, China
Tel.: 86 (23) 6373-8007
Fax: 86 (23) 6373-8026
Email: [email protected]
Click here to access the embassy's website
Canadian Consulate to China (GUANGZHOU)
Street Address:
26/F, TaiKoo Hui Tower 1, 385 Tianhe Road,
Tianhe District, Guangzhou, China, 510620
Tel.: 86 (20) 8611-6100
Fax: 86 (20) 8611-6196
Email: [email protected]
Click here to access the embassy's website
Canadian Consulate to China (HONG KONG)
Street Address:
9th Floor, 25 Westlands Road, Quarry Bay,
Hong Kong SAR, China
Tel.: 85 (2) 3719 4700
Fax: 85 (2) 2847 7561
Email: [email protected]
Click here to access the embassy's website
Canadian Consulate to China (SHANGHAI)
Street Address:
ECO City Building, 8th floor,
1788 Nanjing Xi Lu – Jing An District, Shanghai, 200040, China
Tel.: 86 (21) 3279-2800
Fax: 86 (21) 3279-2801
Email: [email protected]