Travel Vaccination Clinic Oakville, ON
Summit Travel Health Oakville ON
345 Lakeshore Rd E Suite 405
Oakville
,
ON
L6J 1J5
(289) 430-0116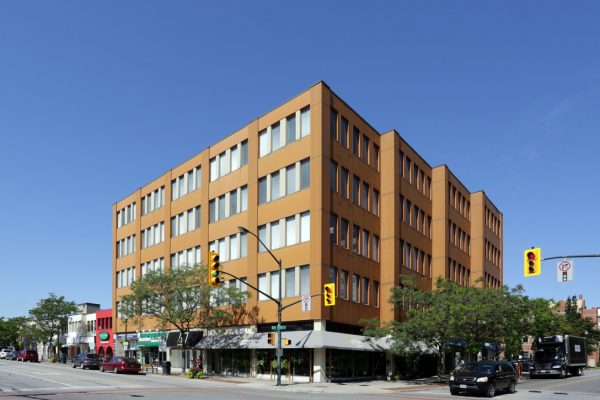 Summit Travel Health is the best travel vaccination clinic in Oakville:
All you need in one place: On-time and thorough appointments help you save time and money
Education and prevention: our certified Nurse Practitioners prepare you for healthy travels
Recognized by the World Health Organization: our clinics are designated yellow fever centres
Prime location: in the heart of Oakville, on Lakeshore E two blocks from Trafalgar Ave.
We are the travel clinic of choice for family physicians referrals in Bronte Creek, Georgetown, West Oak Trails, Hamilton and Aldershot. We serve patients and travellers coming from Oakville, Burlington, Port Credit and from all over Halton Region.
Summit Travel Health Oakville Consultation Room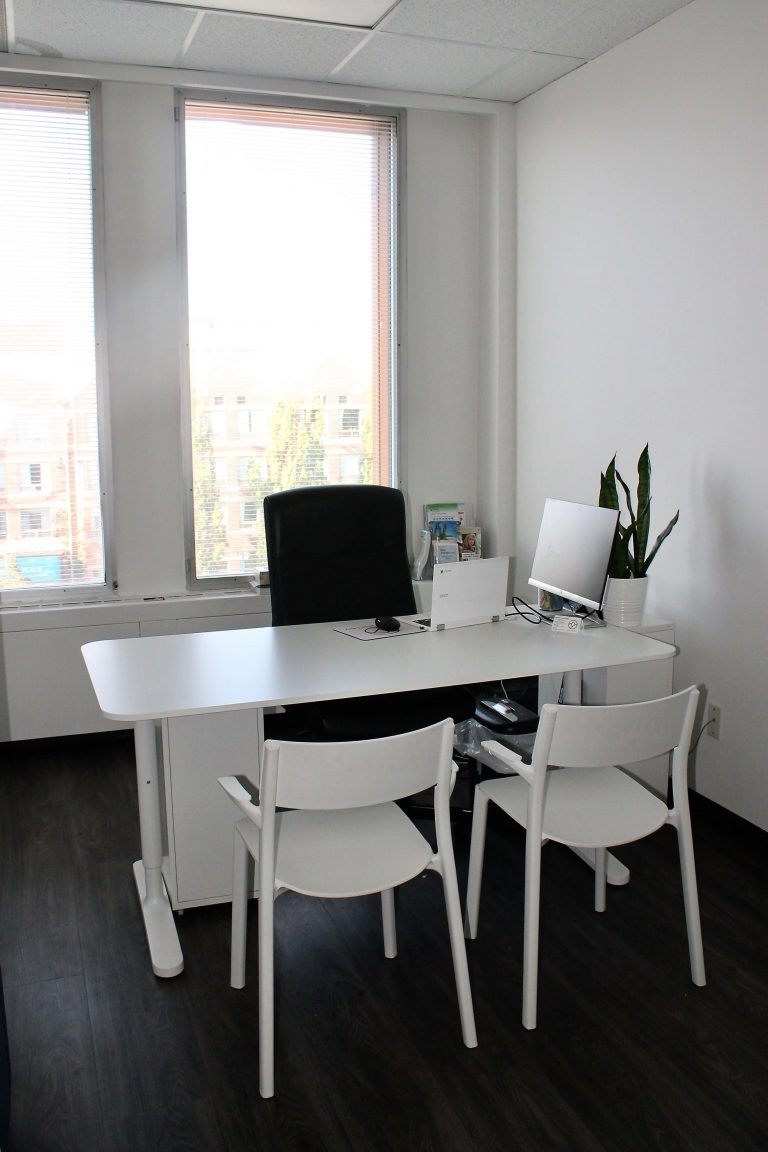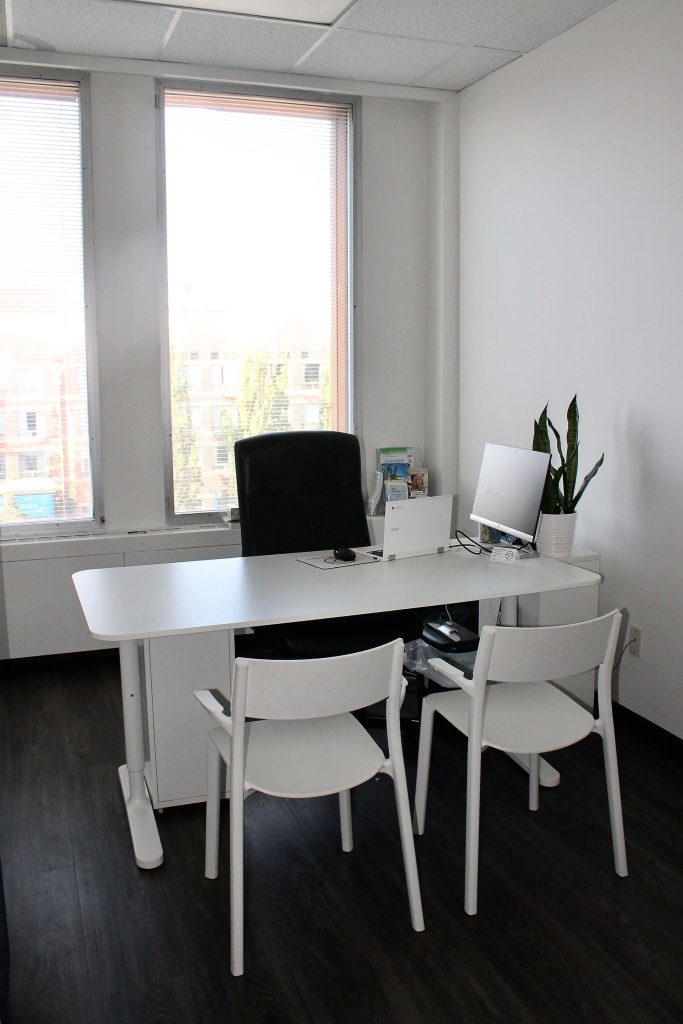 Book online now in under 2 minutes or call (289) 430-0116
Travel Consultations at Summit Travel Health Oakville ON
We prepare our travellers to avoid travellers diarrhea, and mosquito-borne diseases like Chikungunya. Our nurse practitioners prescribe Malaria profilaxis and make sure you're up to date on routine immunizations like tetanus, shingles, and the flu vaccine. During a consultation, our Nurse Practitioner will:
Review childhood vaccination records and your medical intake form

Discuss health alerts and current outbreaks in your destinations

Discuss and administer vaccinations against typhoid, hepatitis A, and other common diseases

Administer immunizations and prescribe medications

Ensure all your questions and concerns are properly addressed
We prepare all types of travellers to see the world safely: couples going on their first safari to Africa, adventure travellers preparing to backpack across Southeast Asia, or engineers being deployed to an oil field or mine in the Gulf of Mexico or the Middle East. Our advice is tailored made and specific to your health and trip.
Summit Travel Health Oakville Lobby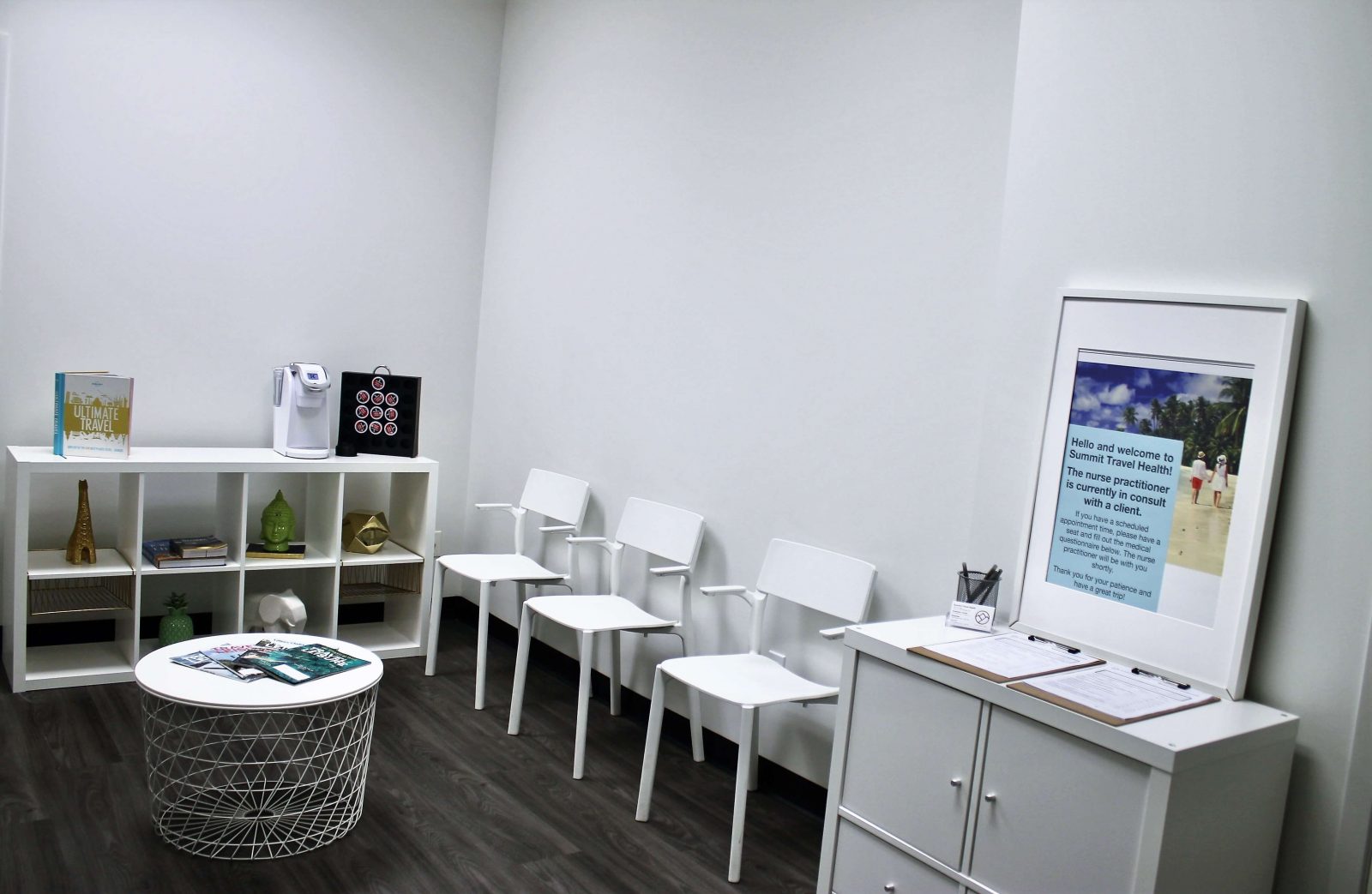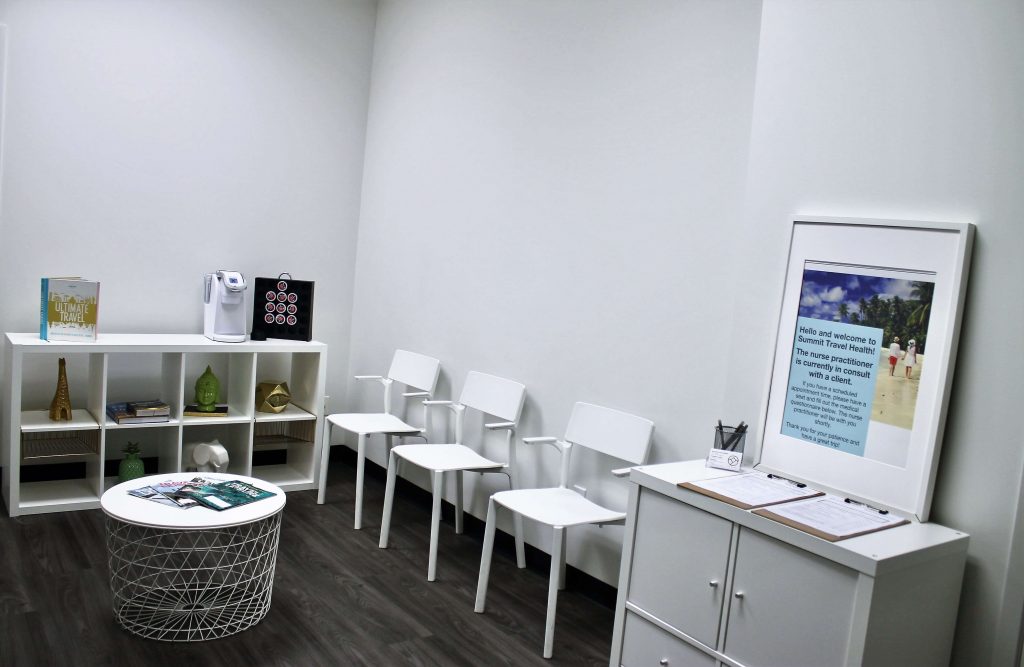 Book online now in under 2 minutes or call (289) 430-0116
Directions to Summit Travel Health Oakville ON
Getting to our Oakville Travel Health Clinic is simple:
By train: If using Go Transit, take a train/bus to the Oakville Go Station (in between Clarkson and Bronte), on the Lakeshore West Line (LWL). Once at the station, take the Blue 14 A Appleby GO bus via Burloak and get off at Reynolds / Lakeshore Rd E stop. The building will be on the street corner.

By car: If coming from downtown Toronto or further east, take the Gardiner Expressway West and continue onto Queen Elizabeth Expressway (QEW) west for about 16.5 KM. Take exit 118 to Trafalgar Rd S/Regional Rd 3. Follow Trafalgar Rd for 2.5 KM and make a left on Lakeshore Rd E. Drive for two blocks until you see 345 Lakeshore E on your left.
From Halton Hills, head onto Trafalgar Rd S/Halton Regional Rd 3 and go south for around 45 KM, once you arrive at Oakville turn left on Lakeshore Rd E.
If coming from Burlington, take the QEW towards Toronto. Take exit 118 and follow Trafalgar Rd until making a left onto Lakeshore Rd E.
Parking: There is metered street parking on Lakeshore Road or a municipal parking behind the building.
(Please keep in mind that our clinic is located on the fourth floor)
Medical Team at Summit Travel Health Oakville ON
Meet Carley M

iller

, Nurse Practitioner
I graduated in 2009 from Queen's University and began working in the Emergency Department shortly thereafter.  It wasn't long before I took advantage of the incredible travel opportunities Nursing provides. Some of which include things like treating crocodile bites in a Namibian hospital in my undergrad, or working through aftershocks in a Haitian tent clinic after the earthquake of 2010, fighting sea sickness or having a crew member deliver a baby in international waters while working aboard Princess Cruise lines.
What Carley Loves About Travel Medicine
I love to travel which is also why I love travel medicine, to hear about different trips and experiences that clients have and to be given an opportunity to do the best that I can to ensure their adventure is a safe and healthy one.
Favourite Destinations
To choose a favourite destination is next to impossible.  The problem with travel is regardless of how much you do it, there will always be more destinations to explore and fall in love with.
We are extremely lucky to have Carley on our Summit Travel Health Team! 
Reviews of Summit Travel Health Oakville ON
"First Experience at a Travel Vaccine Clinic… 10/10!"
"It was my first experience visiting a travel medical clinic in Oakville and it was great – 10/10 and I'll be back in the future.  Carley was friendly, knowledgeable and competent (her needle skills are excellent, which is nice because I'm a baby when it comes to needles) – scheduling was easy – your location is great.  She was very helpful getting all my drugs in order and gave lots of appreciated advice."
Joanna W
"Loved the Oakville Travel Clinic"
"Convenient travel vaccine prices, their travel clinic location is optimal. Booking a travel health consult was smoothly and easy!"
Asher F.