Cuba Travel Advice and Travel Advisories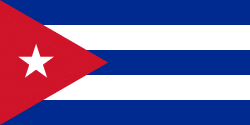 A trip to Cuba is difficult to refuse. A corner of paradise nestled in the north of the Caribbean, Cuba impresses with its mother-of-pearl beaches, verdant mountains covered with luscious tropical forests and cities adorned with colourful architecture. Those looking for a peaceful holiday will be able to bathe on stretches of sandy beaches, whilst nature lovers will most likely marvel at the rich variety of flora and fauna. While on holiday in Cuba, you will encounter many friendly locals who are proud of their Cuban culture, reflected in cultural events such as Internacional del Libro and the Fiesta de la Toronja. With a warm balmy climate, the best time to visit Cuba is between December and April.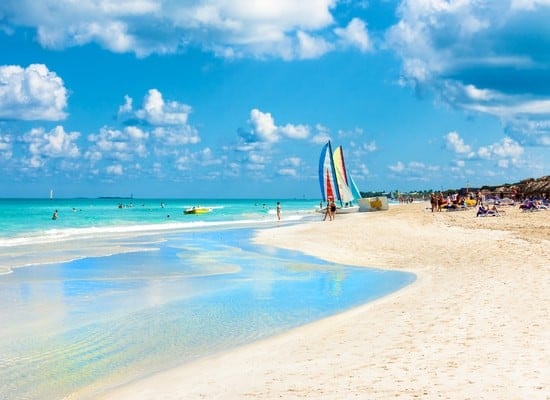 Recommended travel vaccinations for Cuba
Recommended Medication for Travelling to Cuba
Medical Care in Cuba
Health indexes in Cuba are among the highest in the northern Caribbean, thanks to the good quality of medical care offered by private and public health services. Public healthcare is accessible to everyone, as the health system is based on free medical procedures. There are over 29,900 good quality family doctors in the country, who form the basis of the medical system. Tourists are attracted by the state-of-the-art facilities and low-cost care in Cuba.
However, despite an excellent quality of care, Cuba lacks medical supplies. As a result of the trade embargo, importation of drugs – especially from the United States –  is very limited. Bearing this in mind, you should ensure to take basic medicines with you on a trip to Cuba to avoid getting into medical difficulties.
To call an ambulance, dial 104.
Safety and Security
Descriptive
Crime
Risk present
Demonstrations
Risk of violence
Road safety
Avoid driving in Cuba;
Confusing and scarce road signs
Public transportation
Poorly maintained city buses; use buses for organized tourist servicesAvoid unlicensed private taxis; official taxis generally reliable
Women's safety
Risk present
Health
Zika virus and Dengue fever warning
Risk level
Normal security precautions
Please click here for more information.
Do I Need a Visa to Visit Cuba?
Prior to travel, make sure you check with your transportation company about any passport requirements. This is important as in some cases their regulations on passport validity may be more strict than those of the destination country.
Both, a visa and a passport are required to enter Cuba. The passport must be valid for one month minimum beyond the expected date of departure.
Please click here for more information.
Embassy of Canada to Cuba information
When travelling to another country, it is important to know where the Canadian embassy is located in the event of:
A legal problem
A lost passport
The need to report a crime
It is advisable to make a copy of your original passport in case you lose it.
Canadian Embassy to Cuba (HAVANA)
Street Address:
Calle 30, No. 518 esquina a 7ma,
Miramar, Havana, Cuba
Tel.: (53-7) 204-2516
Fax: (53-7) 204-6729
Email: [email protected]
Canadian Consulate to Cuba (GUARDALAVACA)
Street Address:
Hotel Atlantico, Suite 1,
Guardalavaca, Holguín, Cuba
Tel.: (53-24) 430-320
Fax: (53-24) 430-321
Email: [email protected]
Canadian Consulate to Cuba (VARADERO)
Street Address:
Calle 13 e/Avenida Primera y Camino del Mar,
Varadero, Matanzas, Cuba
Tel.: 53 (45) 61-2078
Fax: 53 (45) 66-7395
Email: [email protected]