Brazil Vaccinations and Travel Advice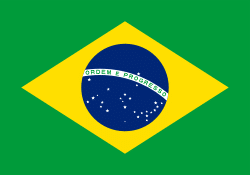 Many dream of experiencing Rio de Janeiro's celebrated carnival or paying a general visit to this warm and atmospheric country. Full of contrasts and lively culture, Brazil will be sure to satisfy all visitor expectations. Displaying great emphasis on music, dance and mosaics, its diverse cultural influences make for a perfect touristic destination. Wilderness enthusiasts will be delighted to explore various national parks and the Amazon rainforest. For those seeking more of a relaxing stay, they will be able to do so on the 8000km stretches of beautiful coastline. For adventurous travellers, the Iguaçu Falls, the various climbing sites and Rio da Barra (for its paragliding and hang-gliding activities) are worth visiting. Brazil remains alive at night, so be sure to experience the nightlife at some point during your stay.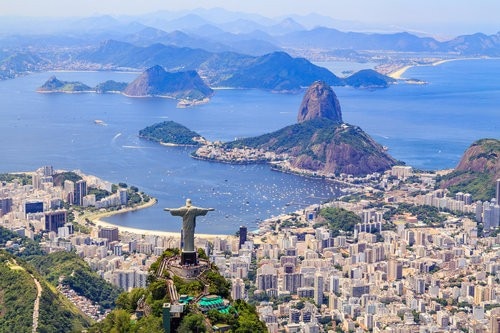 Recommended travel vaccinations for Brazil
Recommended Medication for Travelling to Brazil
| Medication | Additional Information |
| --- | --- |
| Acetazolamide or Dexamethasone | Recommended for prevention of acute mountain sickness |
| Ciprofloxacin, Azithromycin or Suprax | Antibiotic in case of traveler's diarrhea |
| Malarone, Doxycycline or Mefloquine | Recommended anti-malaria medication |
Medical Care in Brazil
Brazil is a popular destination for tourists seeking a change of scenery, yet sanitary conditions are not always ideal. Despite these conditions, it is possible to access good medical care in large cities such as São Paulo, Rio de Janeiro and Brasilia. There are 5900 hospitals in the country, 60% of which are private and located in urban areas. Popular with Americans and expatriates staying in the country, Hospital Israelita Albert Einstein in São Paulo, also established in Rio de Janeiro and  Brasilia, offers a wide range of specialized services. In Rio de Janeiro, many hospitals provide quality care.  For instance, the Samaritano Hospital specializes in cardiac care in addition to other specialized and basic care. Medical treatments are generally more expensive in Brazil. For emergency medical assistance, dial 192 or 55 11 2151-1233 to request private ambulance services from Hospital Israelita Albert Einstein in São Paulo.
Risk Advisory – Is Brazil Safe for Travel?
| Safety and Security | Descriptive |
| --- | --- |
| Crime | Very high risk |
| Favelas and gang-related violence | High risk |
| Demonstrations | Risk of violence |
| Road safety | High risk; Hazardous driving |
| Public transportation | Safe; Only use licensed taxis |
| Women's safety | Risk present |
| Borders with Colombia and Venezuel | High risk |
| Health | Zika virus and yellow fever warning |
| Risk level | High degree of caution |
Please click here for more information.
Do I Need a Visa to Visit Brazil?
Prior to travel, make sure you check with your transportation company about any passport requirements. This is important as in some cases their regulations on passport validity may be more strict than those of the destination country.
Both, a visa and a passport are required to enter Brazil. The passport must be valid for at least 6 months beyond the date of departure.
Please click here for more information.
Embassy of Canada to Brazil information
When travelling to another country, it is important to know where the Canadian embassy is located in the event of:
A legal problem
A lost passport
The need to report a crime
It is advisable to make a copy of your original passport in case you lose it.
Canadian Embassy to Brazil (BRASILIA)
Street Address:
SES – Av. das Nações, Quadra 803,
Lote 16, 70410-900 Brasília, DF, Brazil
Tel.: 55 (61) 3424-5400
Fax: 55 (61) 3424-5490
Email: [email protected]
Canadian Consulate to Brazil (BELO HORIZONTE)
Street Address:
Edifício Lumière: Hospital de Olhos Dr. Ricardo Guimarães, Rua da Paisagem 220, 3º andar, Vila da Serra, 34000-000, Nova Lima, Belo Horizonte – MG, Brazil
Tel.: 55 (31) 3047-1225
Fax: 55 (31) 3289-2150
Email: [email protected]
Canadian Consulate General to Brazil (RIO DE JANEIRO)
Street Address:
SAv. Atlântica 1130, 13º andar, Copacabana,
22021-000 Rio de Janeiro – RJ, Brazil
Tel.: 55 (21) 2543-3004
Fax: 55 (21) 2275-2195
Email: [email protected]
Canadian Consulate General to Brazil (SÃO PAULO)
Street Address:
Centro Empresarial Nações Unidas – Torre Norte, Av. das
Nações Unidas, 12901, 16º andar, 04578-000 São Paulo – SP, Brazil
Tel.: 55 (11) 5509-4321
Fax: 55 (11) 5509-4260
Email: [email protected]