Ecuador Vaccines and Travel Advice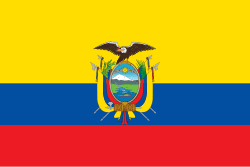 With it's living Andean cultural, well-preserved colonial architecture, snow-covered volcanoes and the Amazon jungle, visiting Ecuador is a must when planning trips to South America. Despite its small size, this country offers a variety of landscapes and cultures, thanks to its geographical location. Your wonder begins when you arrive in Quito, the country's magnificent colonial capital. You will be surprised by the natural wealth of this land by hopping on the Galapagos Islands one by one. Don't miss the Andean mountains, the Andean Volcanic Belt, the gray-sanded beaches, the vertiginous cliffs as well as the Amazon rainforest which will embellish any walk you take. Do not forget to share and learn a few words with the Andeans, the ancestral people of these lands. Finally, make sure to visit the pre-Hispanic ruins of Ingapirca and discover its religious Inca rituals.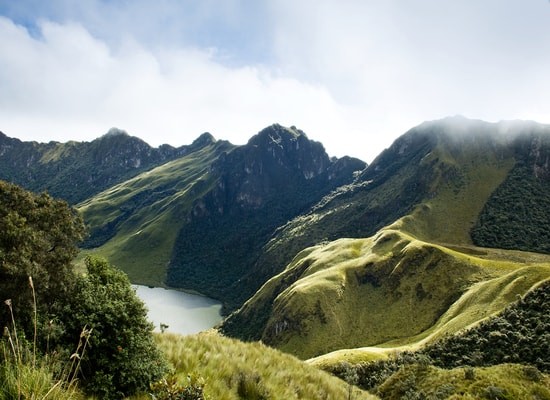 Recommended Medication for Travelling to Ecuador
| Medication | Additional Information |
| --- | --- |
| Acetazolamide or Dexamethasone | Recommended for prevention of acute mountain sickness |
| Ciprofloxacin, Azithromycin or Suprax | Antibiotic in case of traveler's diarrhea |
| Malarone, Doxycycline or Mefloquine | Recommended anti-malaria medication |
Medical Care in Ecuador
Medical services are scarce outside of major Ecuadorian cities, where a total of eight public hospitals are located. Basic medical care is not always provided, especially outside Quito. Many visitors are treated at the Hospital Metropolitano in Quito, which offers patients modern facilities and many specialized services. In the Galapagos Islands, care can be limited or rudimentary. Unfortunately, cardiac care or complicated surgery centers cannot be sourced in Ecuador. However, in Santa Cruz island, the public has access to a private decompression center.
Whilst national pharmacies seem to be well-stocked, it is recommended to pack a travel first aid kit especially if you are planning on travelling to areas a considerable distance from urban areas.
To call an ambulance, dial 911 or 131.
Is Ecuador Safe for Travel?
| Safety and Security | Descriptive |
| --- | --- |
| Crime | High risk, caution required |
| Women's safety | Risk present |
| Demonstrations | Risk of violence |
| Road safety | Hazardous and unpredictable driving |
| Areas bordering Colombia | AVOID ALL TRAVEL |
| Rural Areas south of Cuenca | AVOID ALL TRAVEL |
| City of Montañita | Avoid non-essential travel |
| Kidnapping | Risk present; Avoid Guayaquil |
| Fraud | High risk |
| Swimming | Lack of lifeguards |
| Health | Zika virus, Chikungunya and Dengue fever warning |
| Risk level | High degree of caution |
Please click 
here
 for more information.
Do I Need a Visa to Visit Ecuador?
Prior to travel, make sure you check with your transportation company about any passport requirements. This is important as in some cases their regulations on passport validity may be more strict than those of the destination country.
Only a passport is required to enter Ecuador for trips under 90 days. The passport must be valid for at least 6 months beyond the date of departure.
Proof of immunization against yellow fever might be required.
Please click here for more information.
Embassy of Canada to Ecuador information
When travelling to another country, it is important to know where the Canadian embassy is located in the event of:
A legal problem
A lost passport
The need to report a crime
It is advisable to make a copy of your original passport in case you lose it.
Canadian Embassy to Ecuador (QUITO)
Street Address:
Av. Amazonas N37-29 and Union Nacional de Periodistas, Eurocenter Building, 3rd Floor (one block north of the Supreme Court Building, near Amazonas and United Nations), Quito, Ecuador
Tel.: 593 (2) 245-5499
Fax: 593 (2) 227-7672
Email: [email protected]
Canadian Consulate to Ecuador (GUAYAQUIL)
Street Address:
Avenida Francisco de Orellana, Number 234, Blue Towers Building,
6th Floor, Office 604, Guayaquil, Ecuador
Tel.: 593 (4) 263-1109 Ext.101
Email: [email protected]
Click here to access the consulate and the embassy's website