Summit Travel Medicine Services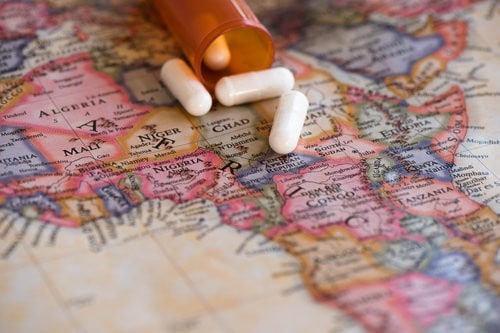 Our Nurse Practitioners Are Travel Medicine Experts
We help tens of thousands of travellers each year find their travel vaccine solutions.
Our Nurse Practitioners Will Prepare You For Your Trip
Our Nurse Practitioners will give you peace of mind – we will help you understand travel medicine. We will walk your through your destination and all preventative measures and vaccines that should be taken to avoid illness while on your trip. Travel to high risk areas outside Canada may expose you to a variety of diseases and medical conditions not commonly present in Canada. International travel is growing in popularity each year, with an estimate of more than 1 million internationals travellers per day. It is more important than ever to learn more about your destination specific risks and travel vaccines and medications that will allow you to see the world, safely.
PRE-TRAVEL
To ensure a safe and healthy trip, travellers should take the time to educate themselves on the potential risks and what preventative steps can be taken to minimize such exposure. A comprehensive risk assessment for each individual traveller is essential in order to accurately evaluate the traveller, the itinerary, and any destination-specific risks.
TRAVEL MEDICINE
Receiving travel vaccines before your trip is an important part of the pre-travel routine that is often neglected. At Summit, we aim to educate travellers and to help individuals see the world, safely. Summit Travel Health is committed to ensuring maximum immunization coverage in all populations, from small children to the elderly.
Vaccinations may be required for travellers. We will personalize our recommendations based on the individual's immunization history, destination itinerary, and the amount of time before departure.
At Summit Travel Health, We Are Focused On:
Helping travellers understand their destinations and all local health risks
Promoting peace of mind so travellers can enjoy their travel experiences and not have to worry about getting sick
Preventing the spread of infectious diseases across international borders
Promoting personal safety and healthy behavior
Travel and Specialty Vaccines
At Summit Travel Health we offer all vaccinations recommended and required for international travel. Our Nurse Practitioners have extensive experience evaluating your medical history and will tailor the vaccine recommendations to your trip and personal health conditions. Here is a list of some of most common vaccines for travel: