Dominican Republic Vaccinations and Travel Advice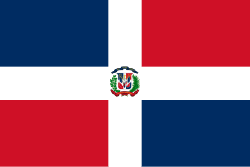 Relaxing on a dreamy lagoon under the shade of a coconut tree is a traveler's dream and something you can be sure to experience in the Dominican Republic. This beautiful country situated in the Greater Antilles will offer you endless scenery and relaxation. Whilst you can lounge on beaches at any moment, don't forget to discover the rich heritage of the Dominican Republic. The capital St Dominic is a charming townhome to historic gems such as the Renaissance-style Museum of Las Casas Reales and the Convento de la Orden de los Predicadores. If you would like to spot some wildlife during your stay, make your way to Samana Bay to glimpse a humpback whale. If you are a hiking enthusiast, make the climb up Pico Duarte for astonishing views. Also, make sure to try Sancocho – the national dish.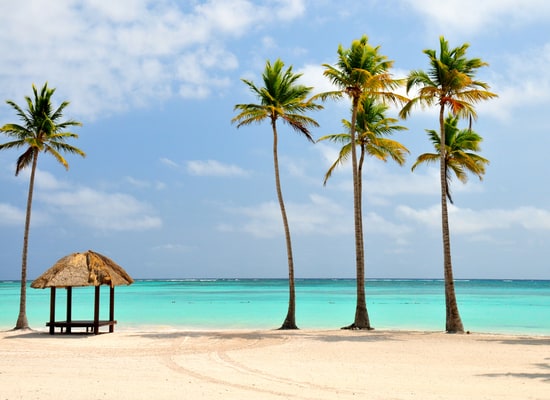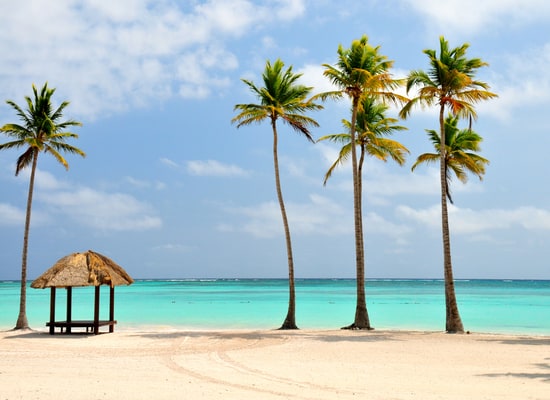 What vaccines do I need for the Dominican Republic in 2021?
The Government of Canada and CDC recommend the following vaccinations for travelling to the Dominican Republic in 2021: Measles, Hepatitis A, Typhoid, Cholera, Hepatitis B, Rabies, Malaria, Flu, COVID-19.
Recommended travel vaccinations for Dominican Republic in 2021
Recommended Medication for Travelling to Dominican Republic in 2021
| Medication | Additional Information |
| --- | --- |
| Acetazolamide or Dexamethasone | Recommended for prevention of acute mountain sickness |
| Ciprofloxacin, Azithromycin or Suprax | Antibiotic in case of traveler's diarrhea |
| Malarone, Doxycycline, Chloroquine or Mefloquine | Recommended anti-malaria tablets medication |
Medical Care in Dominican Republic
The Dominican Republic offers public and private health services of very good quality, particularly in touristic areas. Remote areas have yet to provide adequate medical care.
If you require medication whilst there, note that large city pharmacies are well-stocked with pharmaceuticals. However, you should always bring a first aid kit containing necessary medications and prescriptions.
Saint Dominic offers hospitals with emergency services, and you should call 911 in order to access an ambulance. Outside of Santo-Domingo, there is no centralized emergency number, therefore call 1-809-200-3500 for the tourist police. In the event of serious medical problems, medical evacuation by plane will be required. However, note these medical fees can often be high.
Is Dominican Republic Safe for Travel?
| Safety and Security | Descriptive |
| --- | --- |
| Crime | Risk present; Petty crime, theft, assault, spiked food and drinks |
| Women's safety | Risk present |
| Scams | Risk present; Criminals impersonating police officers |
| Fraud | Credit/debit card fraud and cloning |
| Recreational activities and rentals | Ensure that equipment is safe and in good condition; Check if your travel insurance covers accidents |
| Water safety | Risk present |
| Casinos | Exercise caution in hotel casinos |
| Demonstrations | Not targeted at foreigners and nerf all-inclusive resorts; Caution in local travel outside resorts |
| Travel to border areas with Haiti | High degree of caution when crossing the border from Dominican Republic to Haiti by land |
| Road safety | Risk present; Pedestrians do not have the right of way |
| Public transportation | Use the taxi service authorized by the airport or the hotel; Public bus is not recommended; Private companies are reliable |
| Health | Zika virus, Chikungunya and Cholera |
| Risk level | High degree of caution |
Please click here for more information.
Do I Need a Visa to Visit Dominican Republic?
Prior to travel, make sure you check with your transportation company about any passport requirements. This is important as in some cases their regulations on passport validity may be more strict than those of the destination country.
Tourists staying under 30 days will only need a passport. It must be valid at the time of entry. You will not require a tourist visa.
You will also require proof of a return ticket.
Please click here for more information.
Embassy of Canada to Dominican Republic information
When travelling to another country, it is important to know where the Canadian embassy is located in the event of:
A legal problem
A lost passport
The need to report a crime
It is advisable to make a copy of your original passport in case you lose it.
Canadian Embassy to Dominican Republic (SANTO DOMINGO)
Street Address:
Av. Winston Churchill 1099 Torre Citigroup en Acropólis Center, 18th Floor Ensanche Piantini, Santo Domingo, Dominican Republic
Tel.: (809) 262-3100
Fax: (809) 262-3108
Email: [email protected]
Click here to access the embassy's website
Office of the Embassy of Canada to Dominican Republic (PUNTA CANA)
Street Address:
Carretera Veron- Bavaro Km. 2 1/2, Amstar Business Center, Building 5, Suite 521, Punta Cana, Dominican Republic
Tel.: (809) 455-1730
Fax: (809) 455-1734
Canadian Consulate to Dominican Republic (PUERTO PLATA)
Street Address:
Calle Villanueva No 8, Edificio Abraxas,
Puerto Plata, Dominican Republic
Tel.: (809) 586-5761
Fax: (809) 586-5762
Email: [email protected]