Costa Rica Vaccinations and Travel Advice

Just by looking at pictures will give you the desire to experience the natural wonders of Costa Rica. Whilst there, the country will live up to all your expectations and stimulate your senses. With its wild coastal landscapes, mountains and rivers as far as the eye can see, and dense tropical forests boasting diverse wildlife and plants, this true wild paradise is more than just an average holiday experience. Whether you are a keen sportsman or looking for a moment of zen, this country will cater for all types of travellers. The waves off the coast of Costa Rica will delight surfers, whilst the Laguna de Arenal is perfect for windsurfing. Furthermore, volcanic wonders and dense coast rainforests offer many beautiful hiking opportunities. Costa Rica is also home to many stretches of beautiful deserts and volcanic beaches.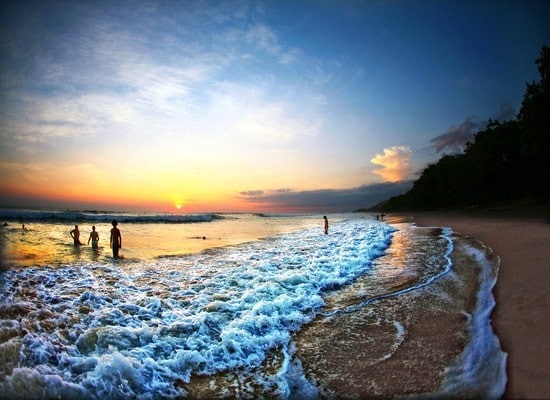 Vaccine
Disease Transmission
Traveler's diarrhea
Contaminated water/food
Typhoid
Hepatitis A
Hepatitis B
Contaminated body fluids
(blood, sex, razors, needles, etc.)
Rabies
Infected Animals
Routine vaccines: Measles, Mumps, Rubella (MMR), influenza, diphtheria, tetanus, pertussis, varicella (chickenpox), polio, COVID-19 and others
Various ways of transmission
 Yellow Fever *
 Mosquito bites
*May be required if traveling from a country with risk of YF virus transmission and ≥9 months of age.
Recommended Medication for Travelling to Costa Rica 2021
| Medication | Additional Information |
| --- | --- |
| Acetazolamide/Dexamethasone | Recommended for prevention of acute mountain sickness |
| Ciprofloxacin/Azithromycin/Suprax | Antibiotic in case of traveler's diarrhea |
Medical Care in Costa Rica
Costa Rica is the destination of many travelers dreams. In addition to its natural and cultural riches, the country also offers an excellent standard of living. In case of illness or accident during your trip, visit one of the well-equipped private hospitals in San José which will offer good quality care and treatment. These include the Clinica Biblica Hospital and the Cima Hospital of San José. These provide 24-hour emergency rooms, intensive care units, surgery and maternity services, scanner and MRI equipment and 24-hour pharmacies. Most doctors accept some health insurance plans from the United States. Outside San José, access to care may be limited.  
For medicines, local pharmacies such as Fischel pharmacies are well supplied and offer good quality products. Most of the drugs used in the United States are available in Costa Rica.
In case of emergency, the Red Cross ambulance available at 911, 128 or 221-5818 and the response time is quick.
Do I Need a Visa to Visit Costa Rica?
Prior to travel, make sure you check with your transportation company about any passport requirements. This is important as in some cases their regulations on passport validity may be more strict than those of the destination country.
Only a passport is required to enter Costa Rica for trips under 90 days. The passport must be valid for at least one month beyond the date of departure.
Please click here for more information.
Embassy of Canada to Costa Rica information
When travelling to another country, it is important to know where the Canadian embassy is located in the event of:
A legal problem
A lost passport
The need to report a crime
It is advisable to make a copy of your original passport in case you lose it.
Canadian Embassy to Costa Rica
Street Address:
La Sabana Executive Business Centre, Building No. 5, 3rd Floor,
behind the Contraloría General de la República, San José, Costa Rica
Tel.: 506 2242-4400
Fax: 506 2242-4410
Email: [email protected]