Summit Health is thrilled to announce the grand opening of its North York Travel Clinic, conveniently situated at 150 Consumers Rd Suite 305. This strategic location offers easy accessibility for residents of North York and Scarborough.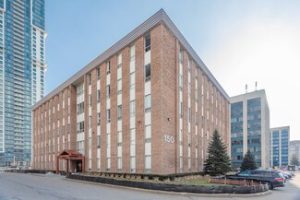 Your Journey Begins Here
Whether you're planning an exotic safari, a beachside getaway, or a backpacking adventure, the first step to a successful trip is prioritizing your health and well-being. At Summit Health's North York Travel Clinic, our dedicated team of travel medicine specialists is here to guide you through every aspect of travel health, ensuring that you have a safe and enjoyable journey.
Why Choose Summit Health's North York Travel Clinic?
Expertise: Our clinic is staffed by experienced healthcare professionals who specialize in travel medicine. They are well-versed in the latest global health updates and vaccination requirements, ensuring that you receive the most up-to-date information and recommendations for your destination.
Yellow Fever Accreditation: Summit Health's North York Travel Clinic is proud to be accredited as a yellow fever clinic. This designation signifies our commitment to providing essential yellow fever vaccinations, which are required for entry into certain countries and regions.
Personalized Travel Health Plans: We understand that every traveler is unique. That's why we create personalized travel health plans tailored to your specific needs, destination, and itinerary. From routine vaccinations to specialized travel medications, we have you covered.
Comprehensive Services: Beyond yellow fever vaccinations, our clinic offers a wide range of services, including:

Routine Vaccinations: Ensure your routine vaccinations are up-to-date.
Travel Consultations: Get expert advice on destination-specific health risks.
Travel Medications: Receive prescriptions and recommendations for travel-related medications.
Travel Health Kits: Stay prepared with essential health supplies for your trip.
Post-Travel Health Assessments: Address any health concerns upon your return.
Visit Us Today
Your journey starts with proper preparation. To visit Summit Health's North York Travel Clinic, simply call (647) 436-0455 to schedule a travel clinic consultation appointment.
Don't leave your health to chance when traveling. Trust the experts at Summit Health's North York Travel Clinic to provide you with the knowledge, vaccinations, and medications you need to explore the world safely. Your adventure awaits, and we're here to help you embark on it with confidence.
Remember, a healthy traveler is a happy traveler. We look forward to serving you at Summit Health's North York Travel Clinic!