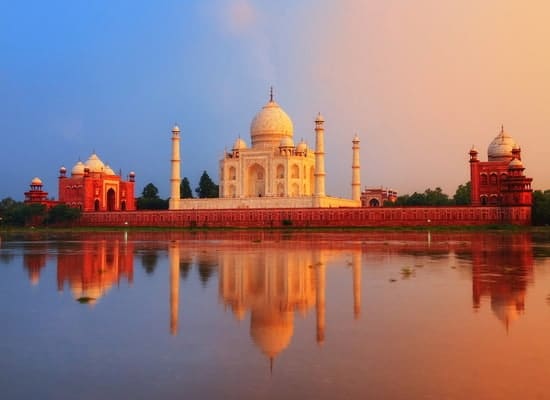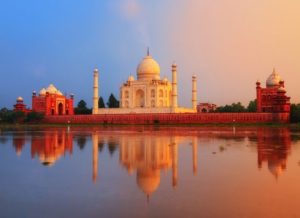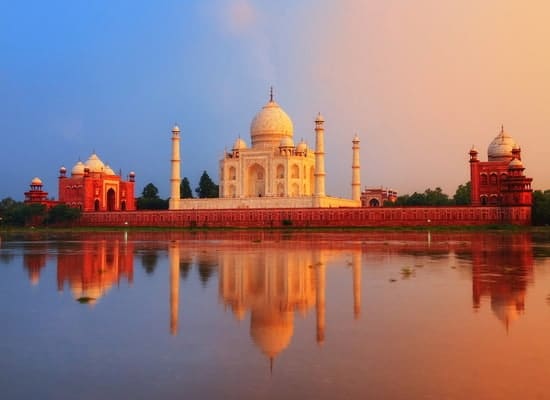 Surrounded by the Indian Ocean, this lively and dynamic country is full of surprises. Your senses will be stimulated by the noises, smells and colours which shape the country's identity. Do not be surprised if you encounter cows or elephants walking down the street! Whether you decide to visit the vibrant state of Rajasthan, take a cruise in Kerala, or sunbathe on a beach in Goa, you will be sure to enjoy yourself. To make the most of your experience, stroll through cities home to maharajah palaces, Sadhu and Jain temples. You may also want to explore the natural landscapes of dense forests, deserts and mountains; perfect for trekking, paragliding, safari trips or even elephant rides.
Recommended travel vaccinations for India
Recommended Medication for Travelling to India
Medication
Additional Information
Acetazolamide/Dexamethasone
Recommended for prevention of acute

mountain sickness

Azithromycin/Suprax
Antibiotic in case of traveller's diarrhea
Malarone, Doxycycline or Mefloquine
Recommended anti-

malaria

medication
Medical Care in India
In the cities of New Delhi, Mumbai, Chennai and Bangalore, you will find medical centres providing care equal to Western standards. This list of services includes Apollo Hospitals, Woodlands Medical Center and Fortis Hospital. Well-equipped hospitals are not limited to these cities, however, as India offers many competent doctors. For instance, the Wellesley Medicenter in Kolkata is dedicated to travelers.
Most local pharmacies seem to be well supplied, yet it is always worth bringing a personal medical kit. For the use of private ambulance, you will have the choice between the emergency services of the Hinduja National Hospital (2445-2575), the Apollo Gleneagles Hospital (1066) or the Woodlands Medical Center. 
However, for public emergency assistance, you will need to contact 102.
Is India Safe for Travel?
Safety and Security
Descriptive
Jammu and Kashmir
AVOID ALL TRAVEL (high terrorist activity)
Terrorism
Risk present
Demonstrations, large gatherings and unrest
Risk of violence
Insurgency
Frequent bombings from Maoist extremist groups
Crime
Risk present
Women's safety
Serious risk of assault, rape and sexual aggression against foreigners

Dress conservatively

Trekking/mountaineering/hiking
Click the link below for precautions
Fraud
Stay wary of items such as jewels, carpets, or those offered by taxi drivers
Road safety
Poorly maintained roads and traffic congestion
Public transportation
Poorly maintained;
Rail accidents are common
Maritime transportation
Poor safety practices;
Marine accidents are common
Piracy
Risk present
Health


Zika virus

 and

Dengue fever

warning

Risk level

High degree of caution

Please click here for more information.
Do I Need a Visa to Visit India?
Prior to travel, make sure you check with your transportation company about any passport requirements. This is important as in some cases their regulations on passport validity may be more strict than those of the destination country.
Both, a visa (or an e-Tourist Visa) and a passport are required to enter India. The passport must be valid 6 months beyond the date of entry.
Please click here for more information.
Embassy of Canada to India information
When travelling to another country, it is important to know where the Canadian embassy is located in the event of:
A legal problem
A lost passport
The need to report a crime
It is advisable to make a copy of your original passport in case you lose it.
Canadian High Commission to India (NEW DELHI)
Street Address:
7/8 Shantipath, Chanakyapuri,
New Delhi 110 021, India
Tel.: +91 11 4178 2000
Fax: +91 11 4178 2023
Email: india.consular@international.gc.ca
Canadian Consulate to India (CHANDIGARH)
Street Address:
C413-C416, 4th Floor, Elante Office Complex, Plot No. 178-178A,
Industrial & Business Park, Phase 1, Chandigarh 160002, India
Tel.: +91 172 505 0300
Fax: +91 172 505 0323
Email: india.consular@international.gc.ca
Canadian Consulate to India (NEW DELHI)
Street Address:
Duncan House, 31 Netaji Subhas Road,
Kolkata 700 001, India
Tel.: +91 33 2242 6820
Fax: +91 33 2242 6828
Email: india.consular@international.gc.ca
Canadian Consulate to India (MUMBAI)
Street Address:
Indiabulls Financial Centre, Tower 2, 21st Floor, Senapati Bapat Marg,
Elphinstone Road West, Mumbai 400 013, India
Tel.: +91 22 6749 4444
Fax: +91 22 6749 4454
Email: india.consular@international.gc.ca