Cambodia Vaccinations and Travel Advice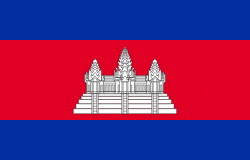 A trip to Cambodia will undoubtedly involve moments of discovery and surprise. With a rich cultural and natural heritage, this destination will not fail to impress. Begin your stay by visiting the temples of Angkor, which help to narrate the historical story of the country. Cities such as Phnom Penh, Sihanoukville seaside resort, tranquil islands and mountainous regions all offer a plethora of activities and sights. Do not miss a stopover in the Khmer kingdom either. You should complete a trip to Cambodia with a gourmet stop at one of the local restaurants, where you can sample some specialty cuisine characterized by Vietnamese, Thai, French and Chinese influences.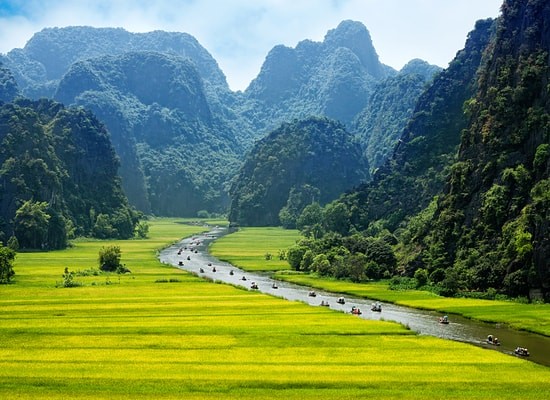 Recommended travel vaccinations for Cambodia
Recommended Medication for Travelling to Cambodia
| Medication | Additional Information |
| --- | --- |
| Azithromycin or Suprax | Antibiotic in case of traveler's diarrhea |
| Malarone or Doxycycline | Recommended anti-malaria medication |
Medical Care in Cambodia
The Cambodian health system is in bad shape due to overcrowded hospitals, lack of staff, rudimentary equipment, crowded waiting rooms and overwhelmed emergency services. Only a few dozen doctors practice in Cambodia. You are strongly advised to use the Tropical and Travelers Medical Clinic, which is managed by a trained specialist from the UK. In Phnom Penh, Calmette Hospital also offers quality medical care, but fees are expensive.
Be sure to bring a full pharmacy kit with you because some medications are difficult to source in local pharmacies. Outside the capital, access to basic treatment is difficult.
In case of emergency, the public ambulance is reached on 119, but be aware that the wait time can be lengthy. You may also call a private ambulance at +855 11 811 175. 
Is Cambodia Safe for Travel?
| Safety and Security | Descriptive |
| --- | --- |
| Elections | July 29, 2018; Expect a heightened security presence |
| Preah Vihear temple area and surrounding border region | Risk present |
| Demonstrations | Risk of violence |
| Crime | Risk present; Common in urban areas; Day or night |
| Women's safety | Risk present |
| Scams | Often involved card games; At border crossings |
| Terrorism | Risk present |
| Road safety | Extremely poor road conditions; Travel by road only during the day |
| Travel by motorcycle | Avoid riding motorcycles in the country |
| Public transportation | Boats are unsafe; Avoid traveling by train |
| Landmines | One of the most heavily mined countries in the world |
| Drugs | Illicit drug use has led to the death of several Canadians |
| Piracy | Risk present in coastal waters |
| Health | Zika virus |
| Risk level | High degree of caution |
Please click 
here
 for more information.
Do I Need a Visa to Visit Cambodia?
Prior to travel, make sure you check with your transportation company about any passport requirements. This is important as in some cases their regulations on passport validity may be more strict than those of the destination country.
Both, a visa and a passport are required to enter Cambodia. The passport must be valid for at least 6 months beyond the date of entry.
Please click here for more information.
Embassy of Canada to Cambodia information
When travelling to another country, it is important to know where the Canadian embassy is located in the event of:
A legal problem
A lost passport
The need to report a crime
It is advisable to make a copy of your original passport in case you lose it.
Office of the Embassy of Canada to Cambodia (PHNOM PENH)
Street Address:
27-29 Street 75, Sangkat Srah Chak,
Khan Daun Penh, Phnom Penh, Cambodia
Tel.: +855 023 430 811
Fax: +855 023 430 812
Email: [email protected]
Canadian Embassy to Thailand (BANGKOK)
Street Address:
15th Floor, Abdulrahim Place, 990 Rama IV,
Bangrak, Bangkok, 10500, Thailand
Tel.: +66 0 2646 4300
Fax: +66 0 2646 4345
Email: [email protected]
Click here to access the embassy's website
Please note that this is the website for the Canadian Embassy in Thailand.