Peru Vaccinations and Travel Advice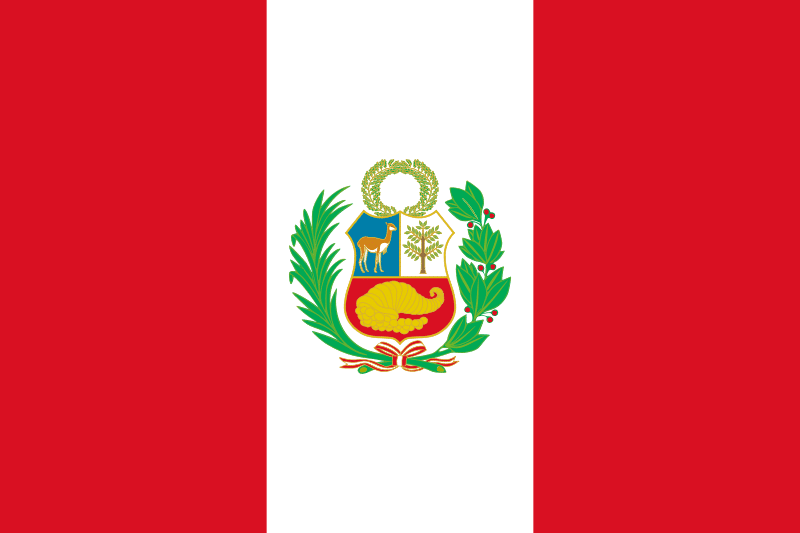 If you have ever wanted to discover South America, there is no better place to start than Peru. This charming destination will delight visitors in search of sun, wild landscapes and beautiful coastlines. Nature enthusiasts will be captivated by the Huascaran National Park, a place of heavenly beauty. The Ballestas Islands also charms tourists with a similar effect. If mountain climbing is one of your hobbies, make sure you reserve a few days to ascend a peak in the Sierra or Andes. For those more interested in history, the eight Chan Chan archaeological sites and the historical center of Lima will delight with references to the Inca culture. Stimulate your taste buds with traditional dishes like ceviche or antichuho during your stay.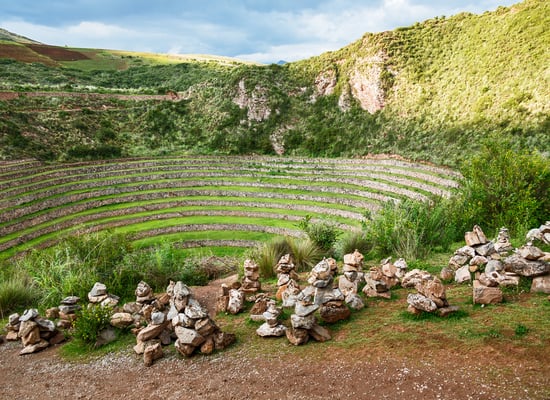 Recommended Medication for Travelling to Peru
Medication
Additional Information
Acetazolamide/Dexamethasone
Recommended for prevention of acute mountain sickness

Huascarán at 6,768m
Cuzco at 3,400m
Machu Picchu summit at 3,950m.

Ciprofloxacin, Azithromycin or Suprax
Antibiotic in case of traveler's diarrhea
Malarone, Doxycycline or Mefloquine
Recommended anti-malaria medication
Medical Care in Peru
You should always seek treatment at private health facilities in Peru, as they provide better quality care than public services. Lima offers plenty of good private clinics, such as Clinica Anglo Americana, San Borja Medical Clinic or Clinic Montesur.
It is also home to many pharmacies and large supermarkets offering pharmaceuticals. If you require specific medication ensure to bring your prescription with you as pharmacies require this proof before distributing medicine.
Public emergency medical services are contacted by 116. In order to access private services, you can call Alerta Medica (416 6777), Alfa Medic, Medical Missions, San Cristobal ambulance service.
Is Peru Safe for Travel?
| Safety and Security | Descriptive |
| --- | --- |
| Terrorism and other criminal activity | Restricted to remote jungle areas; Avoid non-essential travel |
| Border area with Colombia and Ecuador | Avoid non-essential travel |
| Crime | High risk |
| Kidnapping | Risk present |
| Fraud | Risk present |
| Spiked food/drinks | Risk present |
| Demonstrations | Risk present; Avoid gatherings |
| Road safety | Beware of aggressive driving |
| Women's safety | Avoid travelling alone |
| Public transportation | Unsafe and chaotic |
| Adventure travel and tours | Click the link below for precautions |
| Water safety | Risk present |
| Ayahuasca ceremonies | Unsafe; Avoid these ceremonies |
| Health | Zika virus, Chikungunya and Dengue fever warning |
| Risk level | High degree of caution |
Please click 
here
 for more information.
Do I Need a Visa to Visit Peru?
Prior to travel, make sure you check with your transportation company about any passport requirements. This is important as in some cases their regulations on passport validity may be more strict than those of the destination country.
Only a passport is required to enter Peru for tourists. The passport must be valid for at least 6 months beyond the date of departure.
Please click here for more information.
Embassy of Canada to Peru information
When travelling to another country, it is important to know where the Canadian embassy is located in the event of:
A legal problem
A lost passport
The need to report a crime
It is advisable to make a copy of your original passport in case you lose it.
Canadian Embassy to Peru
Street Address:
Calle Bolognesi 228,
Miraflores, Lima 18, Peru
Tel.: 51 (1) 319-3200
Fax: 51 (1) 446-4912
Email: [email protected]