Thailand Travel Advice & Vaccines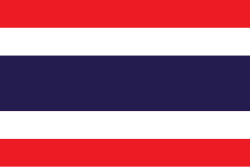 In search of a taste of paradise? Look no further than Thailand, a country which is simultaneously peaceful and dynamic. Thailand continues to attract visitors from around the globe with tranquil coastlines and bustling cities such as Bangkok. For those searching for its historical roots, they can do so by visiting Buddhist temples. You can see many in Bangkok, such as Wat Phra Kaew painted in gold orange and green, and Wat Pho – the oldest temple in the country. You should take advantage of the glorious weather in Thailand, making a stop at some beaches on islands such as Phuket. You should also take a tuk-tuk at least once in your time in Thailand, a popular method of transport among tourists!
To stay safe, and make the most of your travel to Thailand, you'll need to get vaccinations. The Summit Travel Health team is here to help you understand what vaccines are required in 2020 for your trip to Thailand, and when you need to receive them.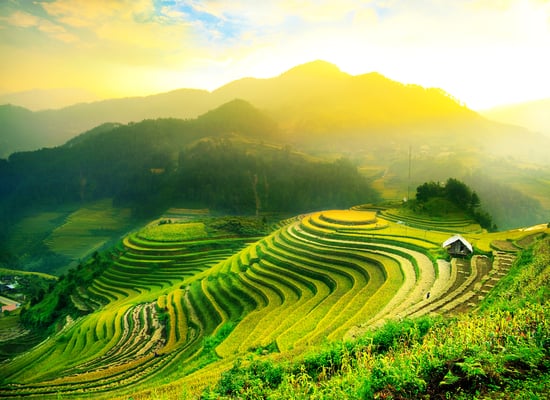 Recommended travel vaccinations for Thailand
Recommended Medication for Travelling to Thailand
| Medication | Additional Information |
| --- | --- |
| Acetazolamide/Dexamethasone | Recommended for prevention of acute mountain sickness |
| Azithromycin/Suprax | Antibiotic in case of traveler's diarrhea |
| Malarone, Doxycycline | Recommended anti-malaria medication |
Medical Care in Thailand
Medical care in Bangkok is excellent, and all doctors have been trained in the United States. Outside of the city, lie different qualities of medical care. For the treatment of infectious diseases, visit the Mahidol University Hospital. For routine care procedures, you can seek help from the BNH Hospital.
You will have no difficulty in accessing pharmaceuticals from hospitals or pharmacies.
If you require emergency assistance, you should call 1669 in Thailand. Keep in mind that it can take up to 30 minutes for the ambulance to arrive in larger cities. If you wish to call for a private ambulance service which is available 24/7, you should dial +66 2011 5222 for Bumrungrad International Hospital or +66 2 712 7007 for Samitivej Sukhumvit Hospital. In the event of a more serious medical accident or illness, medical evacuation is necessary.
Is Thailand Safe for Travel?
| Safety and Security | Descriptive |
| --- | --- |
| Southern provinces of Narathiwat, Pattani, Songkhla and Yala | AVOID ALL TRAVELCriminally and politically motivated violent incidents |
| Political tensions | Politically controlled media and increased military presence |
| Border areas in the provinces of Tak and Mae Hong Son (border with Myanmar) | Occasional violence, stay vigilant; Cross only at designated border crossing points |
| Preah Vihear temple area and surrounding border region | High degree of cautionRisk of remaining landmines |
| Demonstrations | Illegal and risk of violence; Avoid all demonstrations |
| Terrorism | Risk present |
| Crime | Risk present |
| Women's safety | Caution required; risk of sexual assault |
| Fraud | Risk present |
| Piracy | Risk of pirate attacks |
| Swimming and water activities | Beware of poisonous jellyfish and strong coastal riptidesSeek medical assistance immediately if  stung by a jellyfish |
| Road safety |  Road travel can be dangerous |
| Public transportation | Only use licensed taxis |
| Health | Zika virus and Dengue fever warning |
| Risk level | High degree of caution |
Please click 
here
 for more information.
Do I Need a Visa to Visit Thailand?
Prior to travel, make sure you check with your transportation company about any passport requirements. This is important as in some cases their regulations on passport validity may be more strict than those of the destination country.
If staying under thirty days, only a passport is required to enter Thailand. The passport must be valid for at least 6 months beyond the date of departure. If you're going to Thailand for business purposes, then you will need a visa.
Please click here for more information.
Embassy of Canada to Thailand information
When travelling to another country, it is important to know where the Canadian embassy is located in the event of:
A legal problem
A lost passport
The need to report a crime
It is advisable to make a copy of your original passport in case you lose it.
Canadian Embassy to Thailand (BANGKOK)
Street Address:
15th Floor, Abdulrahim Place, 990 Rama IV,
Bangrak, Bangkok, 10500, Thailand
Tel.: +66 0 2646 4300
Fax: +66 0 2646 4345
Email: [email protected]
Canadian Consulate to Thailand (CHIANG MAI)
Street Address:
151 Super Highway, Tambon Tahsala, Amphur Muang,
Chiang Mai, 50000, Thailand
Tel.: +66 0 5385 0147 or +66 0 5324 2292
Fax: +66 0 5385 0147
Email: [email protected]