Cameroon Travel Vaccines and Advice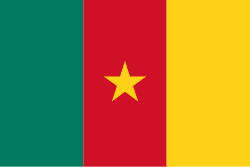 If you're seeking an adventure-filled journey, look no further than a visit to Cameroon. With its mix of ethnic groups and rich artistic and cultural heritage, this country is the crossroads of African art and culture. At each moment, you will be dazzled by traditions as eclectic as they are fascinating. Local products such as masks, statuettes, musical instruments and fabrics shape the identity of Cameroon. There is plenty of nature in Cameroon, from equatorial forests and nature reserves to national parks and long stretches of beaches. Keen hikers should make the ascent up Mount Cameroon, whose summit provides panoramic views and the promise of achievement. To make the most of your stay, visit between November and February.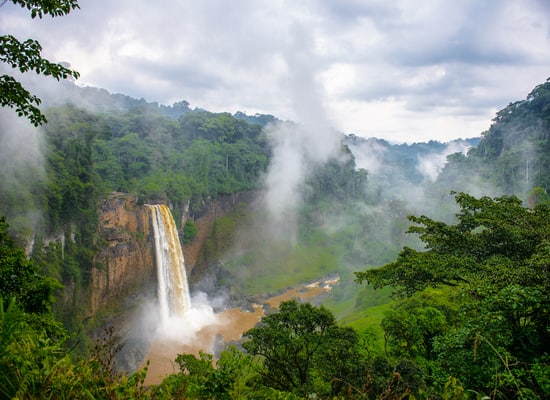 Recommended travel vaccinations for Cameroon
Recommended Medication for Travelling to Cameroon
| Medication | Additional Information |
| --- | --- |
| Acetazolamide or Dexamethasone | Recommended for prevention of acute mountain sickness |
| Azithromycin or Suprax | Antibiotic in case of traveler's diarrhea |
| Malarone, Doxycycline or Mefloquine | Recommended anti-malaria medication |
Current Weather in Cameroon
Medical Care in Cameroon
Accessing even the most basic of health care proves difficult in Cameroon. Problems lie in the shortage of basic medicines, bankrupt emergency services, an overall poor quality of care, and lack of qualified personnel and facilities. Although 50% of the population lives in rural areas of the country, public health institutions in these regions are very rare or inexistent. In addition, they are often operated by unlicensed doctors. Even in large cities, clinics and private hospitals are scarce.  You will be required to pay for medical fees or drugs in cash.
To call an ambulance, dial 119.
Is Cameroon Safe for Travel?
| Safety and Security | Descriptive |
| --- | --- |
| Crime | High risk of violence |
| Terrorism | High risk |
| Demonstrations | Avoid large crowds |
| Fraud | Risk present |
| Road safety | Unsafe; Caution required |
| Far North regions/ Mayo-Louti Department | AVOID ALL TRAVEL |
| Areas within 30 km of the borders with Nigeria/Chad/ Central African Republic | AVOID ALL TRAVEL |
| North-West and South-West regions | AVOID ALL TRAVEL |
| Gulf of Guinea | AVOID ALL TRAVEL |
| North and Adamaoua regions | Avoid non-essential travel |
| Bakassi Peninsula | Avoid non-essential travel |
| Health | Zika virus and polio virus warning |
| Risk level | High degree of caution |
Please click 
here
 for more information.
Do I Need a Visa to Visit Cameroon?
Prior to travel, make sure you check with your transportation company about any passport requirements. This is important as in some cases their regulations on passport validity may be more strict than those of the destination country.
Both, a visa and a passport are required to enter Cameroon. Your passport must be valid for at least six months beyond the date of departure.
Proof of immunization against polio and an onward ticket are also required
Please click here for more information.
Embassy of Canada to Cameroon information
When travelling to another country, it is important to know where the Canadian embassy is located in the event of:
A legal problem
A lost passport
The need to report a crime
It is advisable to make a copy of your original passport in case you lose it.
Canadian High Commission to Cameroon
Street Address:
Les Colonnades building,
Bastos, Yaoundé, Cameroon
Tel.: (237) 222-50-39-00
Fax: (237) 222-50-39-04
Email: [email protected]