Djibouti Travel Vaccines and Travel Advisories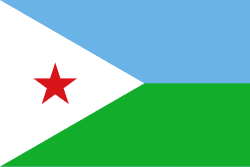 If traveling to Djibouti, be prepared to discover a land rich in contrast. This country boasts salt lakes, basaltic plateaus, natural limestone chimneys and sandy deserts which offer plenty of activities. If you look beyond the littoral, you are sure to find beautiful hidden gems in every corner. Whether it be the mangrove forests, the aquatic treasures or the stretches of sand surrounded by mountainous landscapes, Djibouti has something exceptional for all travelers. Diving, snorkelling, kite-surfing and hiking activities are available at the drop of a hat. Do not miss the lunar landscapes of the Abbey lake as the sunsets – likewise with Lake Assal. On a visit to Djibouti, you will also be welcomed by its joyous and festive residents.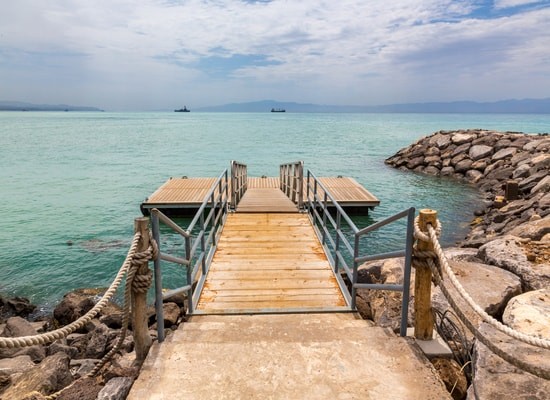 Recommended travel vaccinations for Djibouti
Recommended Medication for Travelling to Djibouti
| Medication | Additional Information |
| --- | --- |
| Azithromycin or Suprax | Antibiotic in case of Influenza |
| Malarone, Doxycycline or Mefloquine | Recommended anti-malaria medication |
Current Weather in Djibouti
Medical Care in Djibouti
Improving the health care system in Djibouti is becoming an urgent necessity, especially with regards to its public sectors. In the capital, it is difficult to access adequate treatment, even for the most basic of treatments. This is due to unsatisfactory medical facilities and equipment, and inefficient care of poor quality. Indeed, national indicators regarding access to basic health care for the population remain very low. Patients must be evacuated to another country in the case of more serious illnesses of accidents.
It is difficult to access good quality medical products throughout the country, hence the need to bring a first aid kit well-stocked with basic medicines used to prevent or treat common diseases.
Remember that ambulance service is inexistent in Djibouti. You can still dial 18 for emergencies.
Is Djibouti Safe for Travel?
| Safety and Security | Descriptive |
| --- | --- |
| Border areas | Possible landmines between Djibouti-Somalia and Djibouti-Ethiopia |
| Terrorism | Risk present |
| Crime | Risk present |
| Demonstrations | Risk of violence |
| Road safety | Caution in general;Do not travel after dark and stay on paved roads |
| Public transportation | Limited bus and ferry services;Buses are poorly maintained |
| Piracy | Pirate attacks occur in coastal water and also farther out at sea |
| Health | Chikungunya and dengue virus warning |
| Risk level | High degree of caution(DJIBOUTI-ERITREA BORDER – AVOID NON-ESSENTIAL TRAVEL) |
Please click 
here
 for more information.
Do I Need a Visa to Visit Djibouti?
Prior to travel, make sure you check with your transportation company about any passport requirements. This is important as in some cases their regulations on passport validity may be more strict than those of the destination country.
Both a visa and a passport are required to enter Djibouti. Your passport must be valid for at least 6 months beyond the date of entry.
Yellow fever vaccination is required to enter the country.
Please click here for more information.
Embassy of Canada to Djibouti information
When travelling to another country, it is important to know where the Canadian embassy is located in the event of:
A legal problem
A lost passport
The need to report a crime
It is advisable to make a copy of your original passport in case you lose it.
Canadian Consulate to Djibouti (DJIBOUTI)
Street Address:
Place Lagarde, Djibouti
Tel.: 253-21-35-59-50 or 253-77-81-58-50
Fax: 253-21-35-00-14
Email: [email protected]
Canadian Embassy to Ethiopia (ADDIS ABABA)
Street Address:
Old Airport Area, Nefas Silk Lafto Sub City,
Kebele 04, House No.122, Addis Ababa, Ethiopia
Tel.: 251 (0) 11 317 0000
Fax: 251 (0) 11 317 0040
Email: [email protected]
Click here to access the embassy's website
Please note that this is the website for the Canadian Embassy in Ethiopia.