Egypt Travel Vaccines and Advice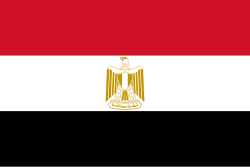 When you think of Egypt, iconic sights such as The Nile and the Pyramids will spring to your mind. Considered as the cradle of ancient civilizations, this country harmoniously combines nature and history in an exotic blend of Western and Eastern influences. Egypt has expertly shaped its identity, making for an interesting stopover if you find yourself on the south coast of the eastern Mediterranean. Whether you are curious or daring, you will be enticed by the Red Sea shores, seabeds full of wildlife, haunting tombs and temples, traditional sculptures and papyrus-shaped columns. Treat yourself to a hike through the Nile Valley or a city break in the hustle and bustle of Cairo. If you are interested in history and tradition, make your way to the delta and Alexandria to admire the pyramids of Pharaoh Kheops, Khephren and Mykerinos. Egypt has many faces, all equally as iconic and interesting!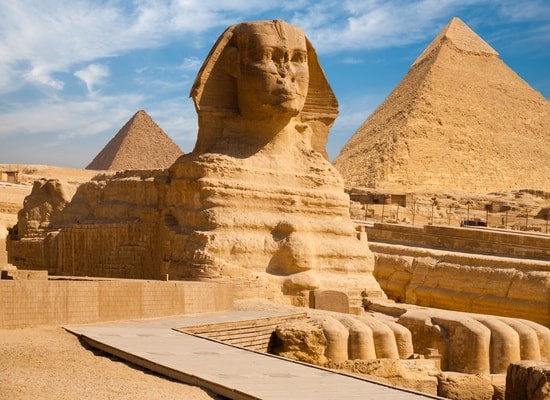 Recommended travel vaccinations for Egypt
Recommended Medication for Travelling to Egypt
Medical Care in Egypt
Unfortunately, the Egyptian health care system is founded on great disparities, and the quality of care varies according to the geographical situation. For instance, in large cities such as Cairo, Alexandria, Sharm El Sheikh and other tourist areas, access to basic health care is adequate. On the other hand, remote areas such as Aswan and Luxor have unreliable medical care due to lack of doctors and modern equipment. If you are in search of an excellent standard of care, it is advisory to use private clinic and hospitals associated with medical schools and Universities.
Pharmacies sell non-prescription drugs, yet it is often difficult to find some European and American drugs. Pharmacists will be able to refer you to qualified doctors for specialized care.
Be warned that emergency and intensive care units are far from reliable. However, if you need to access these services, dial 123.
Is Egypt Safe for Travel?
| Safety and Security | Descriptive |
| --- | --- |
| Crime | High risk |
| Civil unrest | Risk present |
| Landmines | Risk of violence |
| Road safety | Amongst the highest rate of car accidents in the world |
| Public transportation | Avoid microbuses and overcrowded ferries |
| Remote areas | Monitor reports carefully before entering such areas |
| Scuba diving / aquatic activities | Caution required |
| Women's safety | Risk present |
| Israeli Border | Strongly discouraged |
| Sinai Peninsula | AVOID ALL TRAVEL |
| Western desert and Libyan border area | AVOID ALL TRAVEL |
| Ismailia and Suez | AVOID ALL TRAVEL |
| Coastal resorts | High degree of caution |
| Risk level | AVOID NON-ESSENTIAL TRAVEL |
Please click 
here
 for more information.
Do I Need a Visa to Visit Egypt?
Prior to travel, make sure you check with your transportation company about any passport requirements. This is important as in some cases their regulations on passport validity may be more strict than those of the destination country.
Both, a visa and a passport are required to enter Egypt. The passport must be valid for at least 6 months beyond the date of departure.
Please click here for more information.
Embassy of Canada to Egypt information
When travelling to another country, it is important to know where the Canadian embassy is located in the event of:
A legal problem
A lost passport
The need to report a crime
It is advisable to make a copy of your original passport in case you lose it.
Canadian Embassy to Egypt
Street Address:
Nile City Towers, 2005 (A) Corniche El Nile,
South Tower, 18th floor 11221
Tel.: +202 2461 2200
Fax: +202 2461 2201
Email: [email protected]