Guatemala Travel Vaccines and Advice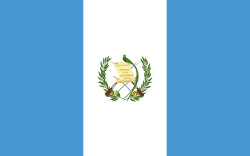 Guatemala is a mysterious country that needs to be visited in order to discover its secrets. Nestled in Central America, it contains innumerable historical treasures inherited from its Spanish colonizers. From the majestic cathedral of Guatemala Ciudad to the famous ruins of Antigua, and through the archaeological sites and the great museums, it's up to you to appreciate them in all dimensions. Tourists on a quest of discovery also come for its natural landscapes. With only 2% of urbanization, Guatemala has a lot to offer. It is an eldorado for trekkers who wander through the jungle, parks, volcanoes and caves. Many places also offer the possibility of rafting and paragliding, like the crater at Lago de Atitlán. Meanwhile, the strong waves of the Pacific coast will delight the surfers amongst you.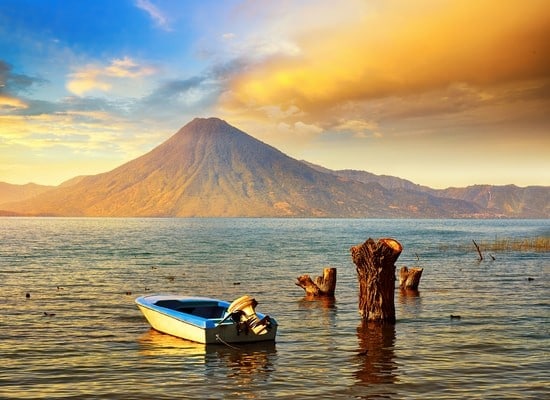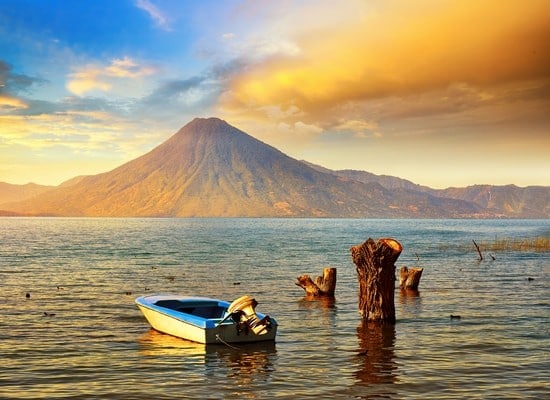 Recommended travel vaccinations for Guatemala
Recommended Medication for Travelling to Guatemala
| Medication | Additional Information |
| --- | --- |
| Acetazolamide or Dexamethasone | Recommended for prevention of acute mountain sickness |
| Ciprofloxacin, Azithromycin or Suprax | Antibiotic in case of traveler's diarrhea |
| Malarone, Doxycycline, Chloroquine or Mefloquine | Recommended anti-malaria medication |
Current Weather in Guatemala
Medical Care in Guatemala
You should expect an excellent quality of care in Guatemala. Private facilities are equipped with general practitioners and highly qualified specialists who have trained abroad, especially in the capital. On the other hand, public institutions often lack medical care and equipment. Many travelers choose to use Centro Medico, Hospital Herrera Llerandi, or Hospital Ciudad Vieja for medical consultations. 
A diverse array of quality medicines are available from local pharmacies, particularly from Farmacias Klee, El Sauce Las Americas or Osco.
In the event of an emergency, dial 911, 122 or 123 for medical assistance.
Is Guatemala Safe for Travel?
| Safety and Security | Descriptive |
| --- | --- |
| Crime | Highest rate of violent crime in Latin America |
| Demonstrations | Risk of violence |
| Road safety | Unsafe; Avoid night travel |
| Public transportation | Unsafe and unreliable |
| Health | Zika virus, Chikungunya and Dengue fever warning |
| Risk level | High degree of caution |
Please click 
here
 for more information.
Do I Need a Visa to Visit Guatemala?
Prior to travel, make sure you check with your transportation company about any passport requirements. This is important as in some cases their regulations on passport validity may be more strict than those of the destination country.
Only a passport is required to enter Guatemala for trips under 90 days. Your passport must be valid for at least six months beyond the date of departure.
Please click here for more information.
Embassy of Canada to Guatemala information
When travelling to another country, it is important to know where the Canadian embassy is located in the event of:
A legal problem
A lost passport
The need to report a crime
It is advisable to make a copy of your original passport in case you lose it.
Canadian Embassy to Guatemala
Street Address:
Edyma Plaza Building, 8th Floor, 13 Calle 8-44,
Zona 10, Guatemala City, Guatemala
Tel.: (502) 2363-4348
Fax: (502) 2365-1216
Email: [email protected]