Madagascar Vaccinations and Travel Advice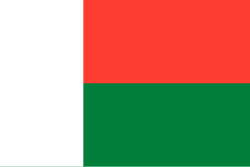 Surrounded by the Indian Ocean, Madagascar embodies African beauty. Between the sandy beaches, savannahs with baobabs, tropical forests, mountains, Tsingy national park of Bemaraha, Isalo, Tsaranoro valley, this dream country will be sure to surprise you. In October, you can enjoy an extraordinary show when the humpback whales make an appearance on the coast of Île Sainte-Marie. Multiple water activities are possible on the endless white sanded beaches surrounded by the island's tropical forests and coconut palms. Madagascar has a  population proud of its ancestral traditions and origin. To familiarize yourself with the Malagasy culture, do not miss the many traditional festivals such as the Sambatra or the whale festival.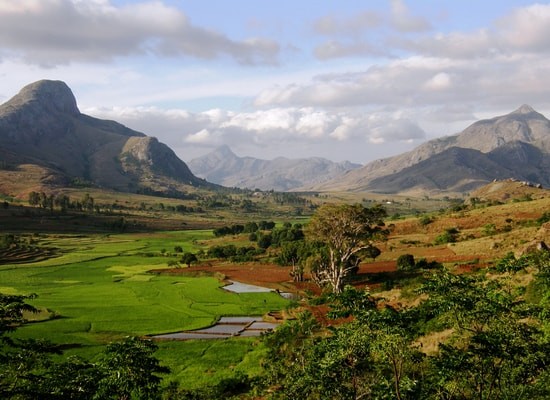 Recommended Medication for Travelling to Madagascar
| Medication | Additional Information |
| --- | --- |
| Acetazolamide or Dexamethasone | Recommended for prevention of acute mountain sickness |
| Azithromycin or Suprax | Antibiotic in case of traveler's diarrhea |
| Malarone, Doxycycline or Mefloquine | Recommended anti-malaria medication |
Medical Care in Madagascar
Adequate medical care is hard to access in Madagascar, especially in more rural regions. Both medication and foreign specialists are rare, especially outside of the capital Antananarivo. There are many good quality private clinics which are recommended such as Espace Medical (+261 34 02 00 911), the Mpitsabo Mikambana hospital (+261 20 22 235 55) or the Ilafy Polyclinic  (+261 20 22 425 66). Emergency services can also be obtained from these private services. Nonetheless, in the event of a serious medical problem, medical evacuation is essential.
Medicines are also difficult to access on the island, and it is, therefore, necessary to bring an emergency medical kit with you.
Dial 117 for emergency assistance. Be warned that ambulances are often slow due to traffic on the island.
Is Madagascar Safe for Travel?
| Safety and Security | Descriptive |
| --- | --- |
| Crime | High risk |
| National parks and beaches | Never visit parks alone |
| Demonstrations | Risk of violence |
| Road safety | Caution required, especially in rural areas |
| Public transportation | Unreliable and poorly maintained |
| Batterie Beach | AVOID ALL TRAVEL |
| Anosy Region | Extreme caution required |
| Health | Polio and plague warning |
| Risk level | High degree of caution |
Please click 
here
 for more information.
Do I Need a Visa to Visit Madagascar?
Prior to travel, make sure you check with your transportation company about any passport requirements. This is important as in some cases their regulations on passport validity may be more strict than those of the destination country.
Both, a visa and a passport are required to enter Madagascar. The passport must be valid for at least six months beyond the date of departure.
Please click here for more information.
Embassy of Canada to Madagascar information
When travelling to another country, it is important to know where the Canadian embassy is located in the event of:
A legal problem
A lost passport
The need to report a crime
It is advisable to make a copy of your original passport in case you lose it.
Canadian Consulate to Madagascar (ANTANANARIVO)
Street Address:
Ivandry Business Center (ex-pullman), 5th floor,
Velo Rainimangalahy Street, Ivandry, Antananarivo 101
Tel.: +(261) 20 22 43 270
Fax: +(261) 20 22 43 253
Email: [email protected]
Canadian High Commission to South Africa (PRETORIA)
Street Address:
1103 Arcadia Street, Hatfield,
Pretoria, 0083, South Africa
Tel.: 27 (12) 422-3000
Fax: 27 (12) 422-3052
Email: [email protected]
Please note that this is the website for both the Canadian Consulate in Madagascar and the High Commission in South Africa.
Click here to access the consulate and the high commission's website