Mauritania Travel Vaccines and Advice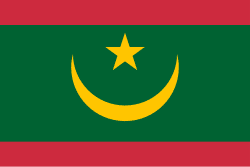 Mauritania offers a vast 600km stretch of coastline on the Atlantic Ocean, together with desert and historical vestiges. In addition to its cultural and ethnic diversity, Mauritania also attracts tourists from around the globe with its infinite, unspoiled nature. It is an excellent sporting destination, particularly for those who wish to experience new things. Visit for a chance to explore the desert with its towering dunes. Nature and outdoor enthusiasts will be in their element in this coastal destination, whilst history and culture buffs will be greeted by its rich heritage. If you wish to discover another side of the country, visit the old cities of Ouadane, Chinguetti, Tichitt or Oualata.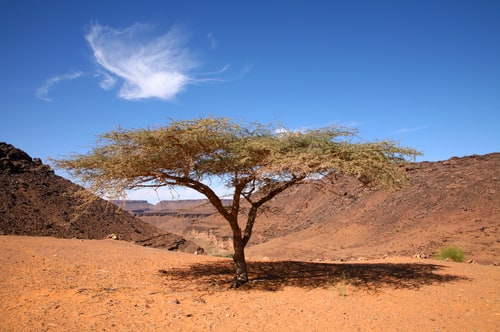 Recommended travel vaccinations for Mauritania
Recommended Medication for Travelling to Mauritania
| Medication | Additional Information |
| --- | --- |
| Azithromycin or Suprax | Antibiotic in case of traveler's diarrhea |
| Malarone, Doxycycline or Mefloquine | Recommended anti-malaria medication |
Current Weather in Mauritania
Medical Care in Mauritania
If planning a visit to Mauritania, it is wise to organise a consultation with a travel doctor a week before in order to undergo a medical check. The health system in Mauritania has yet to be well established.  If you are victim of a serious illness or accident, Nouakchott offers three quality medical services: Adama Diany Clinic, the China Clinic and the Sabah Hospital.
Unfortunately, basic medical care and supplies are only available in the capital. If you leave the city center, pharmacies are challenging to locate. It is therefore important to have an emergency health kit on hand at all times.
Please note that emergency services are limited in the country.
Is Mauritania Safe for Travel?
| Safety and Security | Descriptive |
| --- | --- |
| Crime | Risk present |
| Terrorism | Risk present; Opt for hotel with security |
| Demonstrations | Risk of violence; Often occur on fridays |
| Road safety | Poor road conditions; |
| Public transportation | Unafe and unreliable |
| Kidnapping | High risk; Travel with an escort |
| Borders with Western Sahara/ South Western Senegal | Risk of landmines; AVOID ALL TRAVEL |
| Women's safety | Risk present |
| Northern and eastern Mauritania | AVOID ALL TRAVEL |
| Desert travel | Risk of extreme climate and isolation; Travel with an experienced guide |
| Risk level | AVOID NON-ESSENTIAL TRAVEL |
Please click 
here
 for more information.
Do I Need a Visa to Visit Mauritania?
Prior to travel, make sure you check with your transportation company about any passport requirements. This is important as in some cases their regulations on passport validity may be more strict than those of the destination country.
Both, a visa and a passport are required to enter Mauritania. The passport must be valid when you enter the country.
Please click here for more information.
Embassy of Canada to Mauritania information
When travelling to another country, it is important to know where the Canadian embassy is located in the event of:
A legal problem
A lost passport
The need to report a crime
It is advisable to make a copy of your original passport in case you lose it.
Canadian Consulate to Mauritania (NOUAKCHOTT)
Street Address:
Al Khayma city center, 10 Mamadou Konaté street,
3rd floor, Nouakchott, Mauritania
Tel.: 222 45-29-26-97
Fax: 222 45-29-26-98
Email: [email protected]
Canadian Embassy to Morocco (RABAT-SOUISSI)
Street Address:
66 Mehdi Ben Barka Avenue,
Rabat-Souissi, Morocco
Tel.: 212 (0) 537 54 49 49
Fax: 212 (0) 537 54 48 53
Email: [email protected]
Please note that this is the website for the Canadian Embassy in Morocco.