Mexico Travel Vaccines and Travel Advisories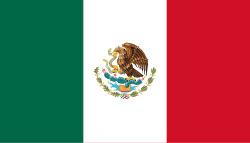 Anyone would find it difficult not to be charmed by the Mexican joie de vivre. You cannot fail but be charmed by candlelit dinners animated by mariachis, complete with traditional hats and costumes. Beyond the festive nature of Mexico, there are many natural gems located in the country. Adventurers will be won over by the forests and deserts, canyons and rocky mountains, seaside resorts, and a richly coloured landscape. Mexico also offers paragliding or hiking like no other in the heart of the wilderness. Its appeal extends behind these activities through the existence of archaeological and pre-Columbian remains that testify its fascinating and tumultuous history. Its Spanish architecture participates to reveal much about the colonial past.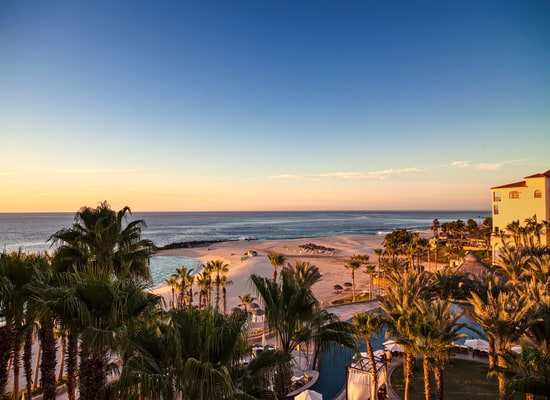 Recommended travel vaccinations for Mexico
Recommended Medication for Travelling to Mexico
| Medication | Additional Information |
| --- | --- |
| Acetazolamide/Dexamethasone | Recommended for prevention of acute mountain sickness |
| Azithromycin/Suprax | Antibiotic in case of traveler's diarrhea |
| Malarone, Doxycycline, Chloroquine or Mefloquine | Recommended anti-malaria medication |
Medical Care in Mexico
You will be provided with excellent private and public health facilities in Mexico, yet services are limited away from city centers.
Major cities offer many well-stocked pharmacies with quality products. However, before purchasing these drugs it is important to consult a doctor for advice.
Whilst in Mexico, there is a possibility of being involved in an accident or contracting a serious illness. If you find yourself a victim of a medical incident, the ambulance service is available at 911.
Is Mexico Safe for Travel?
| Safety and Security | Descriptive |
| --- | --- |
| Northern and Western stated | AVOID ALL NON-ESSENTIAL TRAVELHigh levels of organized crime |
| Crime and Organized crime | High risk present |
| Assault and Theft | Risk present for foreigners as well |
| Women's safety | Caution required |
| Spiked food and drinks | Leave nothing unattended, do not drink unregulated alcohol |
| Kidnappings | Highest kidnapping rates in the world |
| Scams | Risk present, even from legitimate law enforcers; consult the link below for more details |
| Demonstrations | Risk of violence |
| Road safety | Varied road conditions with little police patrolling; stay wary of other drivers |
| Taxis | Do not hail taxis; use reputable companies only |
| Public transportation | Relatively safe, remain vigilant in crowded areas (metro) because of pickpocketing risk |
| Recreational activities and rentals | Risk of accidents on the rise |
| Beach and water activities | Beware of strong currents and storm swells |
| Health | Zika virus  and dengue fever warning |
| Risk level | High degree of caution |
Please click 
here
 for more information.
Do I Need a Visa to Visit Mexico?
Prior to travel, make sure you check with your transportation company about any passport requirements. This is important as in some cases their regulations on passport validity may be more strict than those of the destination country.
If staying for tourism purposes under 90 days then only a passport is required to enter Mexico. The passport must be valid at the time of entry. A visa will be required for business purposes.
There is a tourism tax of approximately $20 US to be paid upon entry. The plane ticket usually includes this price.
Please click here for more information.
Embassy of Canada to Mexico information
When travelling to another country, it is important to know where the Canadian embassy is located in the event of:
A legal problem
A lost passport
The need to report a crime
It is advisable to make a copy of your original passport in case you lose it.
Canadian Embassy to Mexico (MEXICO CITY)
Street Address:
Calle Schiller No. 529, Colonia Polanco,
11580 México, D.F., México
Tel.: 52 (55) 5724-7900
Fax: 52 (55) 5724-7943
Email: [email protected]
Canadian Consulate to Mexico (ACAPULCO)
Street Address:
Pasaje Diana, Avenida Costera Miguel Alemán 121, L-16,
Fracc. Magallanes, 39670 Acapulco, Guerrero, México
Tel.: 52 (744) 484-1305 or 52 (744) 481-1349
Fax: 52 (744) 484-1306
Email: [email protected]
Canadian Consulate to Mexico (CABO SAN LUCAS)
Street Address:
Carretera Transpeninsular Km. 0.5, Local 82, Col. El Tezal,
23454 Cabo San Lucas, Baja California Sur, México
Tel.: 52 (624) 142-4333
Fax: 52 (624) 142-4262
Email: [email protected]
Canadian Consulate to Mexico (CANCUN)
Street Address:
Centro Empresarial, Oficina E7, Blvd. Kukulcan Km. 12, Zona Hotelera,
77599 Cancún, Quintana Roo, México
Tel.: 52 (998) 883-3360 or 52 (998) 883-3361
Fax: 52 (998) 883-3232
Email: [email protected]
Canadian Consulate to Mexico (GUADALAJARA)
Street Address:
World Trade Center, Av. Mariano Otero 1249, Torre Pacifico Piso 8,
Col. Rinconada del Bosque, 44530 Guadalajara, Jalisco, México
Tel.: +52 (33) 1818 4200
Fax: +52 (33) 1818 4210
Email: [email protected]
Canadian Consulate to Mexico (MAZATLAN)
Street Address:
Centro Comercial La Marina Business and Life, Blvd. Marina Mazatlán 2302, Office 41,
Col. Marina Mazatlán, 82103 Mazatlán, Sinaloa, Mexico
Tel.: 52 (669) 913-7320
Fax: 52 (669) 914-6655
Email: [email protected]
Canadian Consulate to Mexico (MONTERREY)
Street Address:
Torre Gomez Morin 955, Ave. Gomez Morin No. 955, Suite 404,
Col. Montebello, 66279 San Pedro Garza Garcia, Nuevo Léon, México
Tel.: +52 (81) 2088 3200
Fax: +52 (81) 2088 3230
Email: [email protected]
Canadian Consulate to Mexico (PAYA DEL CARMEN)
Street Address:
Plaza Paraíso Caribe, Modulo C, Planta 2, Oficina C21 – 24, Av. 10 Sur entre Calle 3 y 5 Sur, M-35, Lote 1, Colonia Centro, 77710 Playa del Carmen, Quintana Roo, México
Tel.: 52 (984) 803-2411
Fax: 52 (984) 803-2665
Email: [email protected]
Canadian Consulate to Mexico (PUERTO VALLARTA)
Street Address:
Plaza Peninsula, Local Sub F, Boulevard Francisco Medina Ascencio 2485,
Zona Hotelera Norte, 48300 Puerto Vallarta, Jalisco, México
Tel.: 52 (322) 293-0098 or 52 (322) 293-0099
Fax: 52 (322) 293-2894
Email: [email protected]
Canadian Consulate to Mexico (TIJUANA)
Street Address:
Germán Gedovius No.10411-101, Condominio del Parque, Zona Río,
22320 Tijuana, Baja California Norte, México
Tel.: 52 (664) 684-0461
Fax: 52 (664) 684-0301
Email: [email protected]