North Korea Travel Vaccines and Advice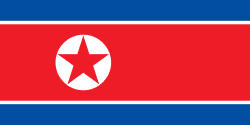 Although North Korea is one of the lesser known touristic destinations in East Asia, it is gradually opening its arms to the world. Full of energy and life, North Korea offers many hidden gems which will make for an unforgettable stay. Among the many tourist attractions in the country, Kumgang and the Paektu Mountains attract many tourists every year. Travel back in time by visiting North Korea. Paying a visit to both the Koguryŏ and Koryŏ Kingdoms will help you to learn more about the country's historical and colonial past. Located near Kaesong, you will also be able to discover the tomb of King Kongmin. Visiting the capital Pyongyang will enable you to experience traces of the communist regime through its revolutionary monuments and frescoes. If planning a trip to North Korea, prepare yourself for a unique experience.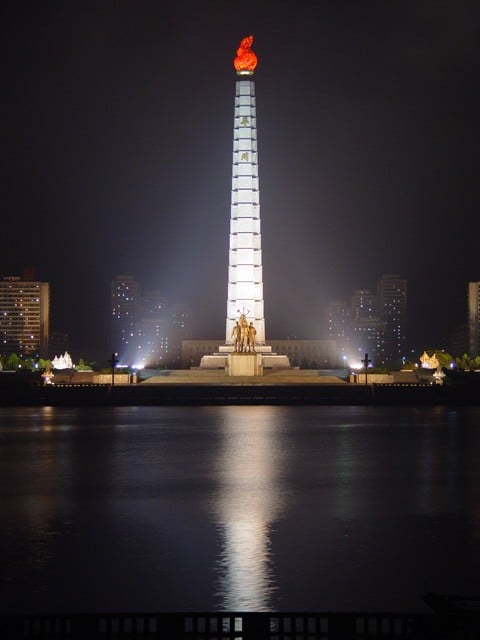 Recommended travel vaccinations for North Korea
Recommended Medication for Travelling to North Korea
| Medication | Additional Information |
| --- | --- |
| Azithromycin or Suprax | Antibiotic in case of traveler's diarrhea |
| Malarone, Doxycycline or Mefloquine | Recommended anti-malaria medication |
| Acetazolamide or Dexamethasone | Recommended for prevention of acute mountain sickness |
Current Weather in North Korea
Medical Care in North Korea
It is difficult to access medical care in North Korea, as the country is struggling to meet even the basic health needs of its population. Although health care is free, the services are disastrous due to poor quality and lack of medical staff, shortage of drugs and elementary facilities. In order to receive a slightly higher quality of care, use a private hospital such as Friendship Hospital in Pyongyang which offers emergency surgery. In the event of serious complications, evacuating the patient to a foreign country is necessary. Most Korean hospitals do not have the means to accept credit card, so you will most likely have to pay in cash.
Do not forget to bring your first aid kit and medicines. Please note that there are no centralized emergency numbers in North Korea, so take note of any necessary contact information for facilities nearby.
Is North Korea Safe for Travel?
| Safety and Security | Descriptive |
| --- | --- |
| Crime | Risk present, but low |
| Road safety | Very hard to travel within North Korea because of authorities; Major highways are in better conditions than rural roads |
| Tensions on the Korean Peninsula | Tensions can increase because of the risk of nuclear missile tests |
| General information | Serious shortages of electricity, food and clean water;No right to privacy Consult link below for more details |
| Health | Lyme disease warning |
| Risk level | AVOID ALL TRAVEL |
Please click 
here
 for more information.
Do I Need a Visa to Visit North Korea?
Prior to travel, make sure you check with your transportation company about any passport requirements. This is important as in some cases their regulations on passport validity may be more strict than those of the destination country.
Both, a visa and a passport are required to enter North Korea. Your passport must be valid for at least six months beyond the date of departure.
Please click here for more information.
Embassy of Canada to North Korea information
When travelling to another country, it is important to know where the Canadian embassy is located in the event of:
A legal problem
A lost passport
The need to report a crime
It is advisable to make a copy of your original passport in case you lose it.
Swedish Embassy to North Korea (PYONGYANG)
Street Address:
Munsu-dong, Taehak Street, Taedonggang District,
Pyongyang, Democratic People's Republic of Korea
Tel.: +850 2 381 7485
Fax: +850 2 381 7663
Email: [email protected]
Click here to access the embassy's website
There is no Canadian government office in North Korea. The Swedish embassy can be useful to provide assistance to Canadians in need.
Canadian Embassy to Canada (SEOUL)
Street Address:
21 Jeongdong-Gil (Jeong-dong), Jung-gu,
Seoul (04518), Republic of Korea
Tel.: +82 2 3783 6000
Fax: +82 2 3783 6112
Email: [email protected]
Please note that this is the website for the Canadian Embassy in South Korea.