Republic Of Congo (Brazzaville) Travel Vaccines and Advice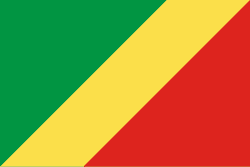 Due to its location in the heart of Africa, the Republic of Congo offers a variety of colourful landscapes showcasing the natural beauty of the continent. Previous violent conflicts have not threatened its natural beauty and vibrant culture. Known for its oil fields, Congo will impress with its natural features. From luscious forests to rugged Mayombe mountains and tranquil beaches, you will not be able to resist the charm of this destination. Why not stroll through national parks, or spot wildlife in one of the country's nature reserves? If you are more inclined to explore the history and culture of the Congo, visit picturesque villages full of historical relics which preserve ancestral and religious traditions.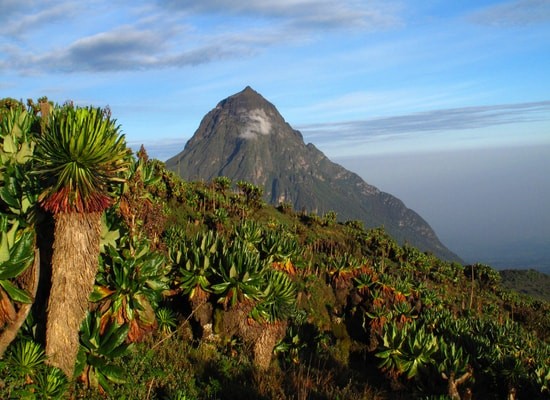 Recommended travel vaccinations for the Republic Of Congo (Brazzaville)
Recommended Medication for Travelling to the Republic Of Congo (Brazzaville)
| Medication | Additional Information |
| --- | --- |
| Azithromycin or Suprax | Antibiotic in case of traveler's diarrhea |
| Malarone, Doxycycline or Mefloquine | Recommended anti-malaria medication |
| Acetazolamide or Dexamethasone | Recommended for prevention of acute mountain sickness |
Current Weather in the Republic Of Congo (Brazzaville)
Medical Care in the Republic Of Congo (Brazzaville)
As a result of its past wars, the Republic of Congo faces severe health problems, and medical facilities are too fragile to cope with the current state of health. Political and social issues have dramatically affected the system, leaving facilities and human resources in a state of crisis. Low quality of health services and information systems have become increasingly evident in recent years. Access to even very basic healthcare is limited, and the country is often known to suffer from a shortage of medicines. You should, therefore, carry a supply of basic drugs with you if visiting.
In rural areas, people tend to rely on traditional methods of care, yet Brazzaville offers some private hospitals. Seek treatment from the University Hospital Center of Brazzaville. However, in the event of a more serious incident or illness, medical evacuation will be necessary.
There are no centralized emergency numbers. Make sure to have all necessary information before going.
Is the Republic Of Congo (Brazzaville) Safe for Travel?
Safety and Security
Descriptive
Crime
Risk present;
Do not travel aimlessly at night
Demonstrations
Risk of violence
Road safety
Mostly are dirt tracks except the National Route 2;
Four-wheel-drive vehicle required
Border area with the Democratic Republic of Congo
Exercise extreme caution
Pool department (except Brazzaville)
AVOID NON-ESSENTIAL TRAVEL
Border area with the Central African Republic
AVOID NON-ESSENTIAL TRAVEL
Health
Zika virus, Dengue fever, Chikungunya, Ebola virus and Polio warning
Risk level
High degree of caution
Please click here for more information.
Do I Need a Visa to Visit the Republic Of Congo (Brazzaville)?
Prior to travel, make sure you check with your transportation company about any passport requirements. This is important as in some cases their regulations on passport validity may be more strict than those of the destination country.
Both, a visa and a passport are required to enter the Republic Of Congo (Brazzaville). Your passport must be valid for at least six months beyond the date of departure.
Please click here for more information.
Embassy of Canada to the Republic Of Congo (Brazzaville) information
When travelling to another country, it is important to know where the Canadian embassy is located in the event of:
A legal problem
A lost passport
The need to report a crime
It is advisable to make a copy of your original passport in case you lose it.
Canadian Embassy to the Republic Of Congo (Brazzaville) (KINSHASA)
Street Address:
17, avenue Pumbu, Commune de Gombe,
Kinshasa, Congo (Kinshasa)
Tel.: 243 996 021 500
Fax: 243 996 021 510 or 243 996 021 511
Email: [email protected]
Please note that this is the website for the Canadian Embassy in the Democratic Republic of Congo (Kinshasa). There is no Canadian government office in the Republic Of Congo (Brazzaville).