El Salvador Vaccinations and Travel Advice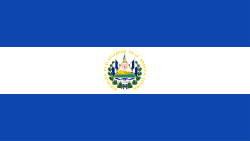 Nestled between Honduras and Guatemala, El Salvador is a quiet and little known, but a destination with many assets. Its historical passage, delicious gastronomy, but also its rich and unspoiled nature will definitely surprise you. Are you passionate about history? Then, you will love to discover the great archaeological sites, the temples and pyramids of El Salvador. Inland, you will immediately notice that El Salvador managed to keep its yesteryears' charm. This country proudly displays its historical homes with colourful facades. Add to that the incredible beauty of nature and the vast golden sanded beaches. You will undoubtedly experience a dream-like vacation with your family.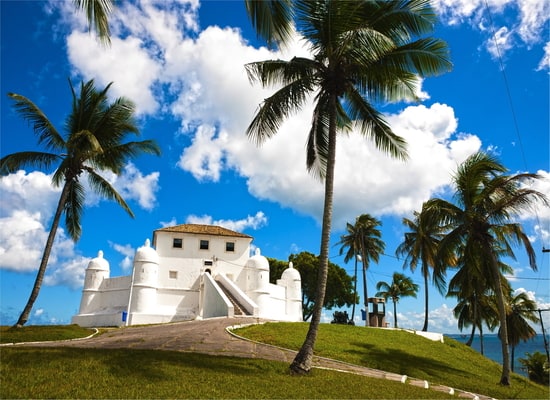 Recommended travel vaccinations for El Salvador
Recommended Medication for Travelling to El Salvador
| Medication | Additional Information |
| --- | --- |
| Acetazolamide or Dexamethasone | Recommended for prevention of acute mountain sickness |
| Ciprofloxacin, Azithromycin or Suprax | Antibiotic in case of traveler's diarrhea |
Medical Care in El Salvador
The Salvadorian health care system is far from satisfactory. Although medical staff are well trained, medical infrastructures are unreliable. Medical supplies are also difficult to access in Salvador. You should seek treatment from private health facilities, as they are better equipped than public hospitals. The Hospital Centro de Emergencias offers a 24/7 emergency room which offers diverse medical services.
Despite the existence of many city pharmacies, these are not well supplied and you should, therefore, carry a personal first aid kit.
In order to call for an ambulance, dial 911. Please be aware that the response may be slow depending on traffic, and therefore taxi or private car are often better options.
Is El Salvador Safe for Travel?
| Safety and Security | Descriptive |
| --- | --- |
| Crime | Risk present |
| San Salvador | Caution required in general |
| Borders with Guatemala and Honduras | Drug turf wars risk present |
| Demonstrations | Risk of violence |
| Road safety | Caution required in general |
| Public transportation | Use only reputable tour operators; Do not use local or intercity public buses;Taxis are widely available (use only those recommended by a major hotel chain) |
| Hiking | Click the link below for precautions |
| Health | Zika virus and Chikungunya warning |
| Risk level | High degree of caution |
Please click 
here
 for more information.
Do I Need a Visa to Visit El Salvador?
Prior to travel, make sure you check with your transportation company about any passport requirements. This is important as in some cases their regulations on passport validity may be more strict than those of the destination country.
Only a passport is required to enter El Salvador. Your passport must be valid for at least six months beyond the date of departure.
You must buy a tourist card to enter El Salvador, which costs US$10 and is valid for 30 to 90 days.
Please click here for more information.
Embassy of Canada to El Salvador information
When travelling to another country, it is important to know where the Canadian embassy is located in the event of:
A legal problem
A lost passport
The need to report a crime
It is advisable to make a copy of your original passport in case you lose it.
Canadian Embassy to El Salvador
Street Address:
Gigante Financial Centre, Tower A, Lobby 2, Alameda Roosevelt and 63 Avenue S, Colonia Escalón, San Salvador, El Salvador
Tel.: (503) 2279-4655 / (503) 2279-4657/ (503) 2279-4659
Fax: (503) 2279-0765
Email: [email protected]