Tanzania Vaccinations and Travel Advice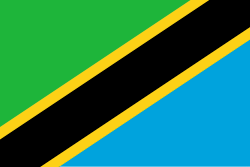 When we think of Tanzania, we immediately think of its incredible landscapes; the African savannah. It's where animals roam freely, where lakes of rare beauty flow and where large tracts of land go as far as the eye can see. It is a beautiful destination to visit if you plan to stay in South Africa. The Ngorongoro Conservation Area, the Ruins of Kilwa, Songo Manara, the Husuni Kubwa Palace are all a must. If you enjoy rock art, be sure to go to Kondoa which contains about 200 caves. But climbing Mount Kilimanjaro is obviously the adventure to try with family, a partner or friends. This country is visited all year, so you can start planning your trip now!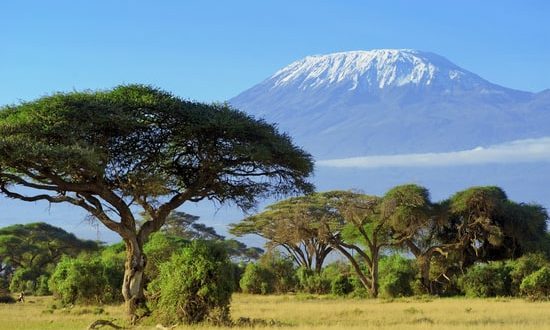 Recommended travel vaccinations for Tanzania
Recommended Medication for Travelling to Tanzania
| Medication | Additional Information |
| --- | --- |
| Acetazolamide or Dexamethasone | Recommended for prevention of acute mountain sickness (Mount Kilimanjaro – 5,895m) |
| Azithromycin or Suprax | Antibiotic in case of traveler's diarrhea |
| Malarone, Doxycycline or Mefloquine | Recommended anti-malaria medication |
Medical Care in Tanzania
Tanzania's health care system is still inadequate. Shortages of medicines and supplies in both public and private hospitals is problematic. In order to receive medical care, you should visit the Aga Khan Hospital. You can also find private clinics operating in Tanzania, including the IST Clinic, the Selian Lutheran Hospital and the Clinic Nordic.
Pharmacies are also poorly supplied. As such, you should always remember a first aid kit including a stock of common and prescribed medications.
The ambulance service in Tanzania is reached by calling 112. However, more serious health problems will require medical evacuation.
Is Tanzania Safe for Travel?
| Safety and Security | Descriptive |
| --- | --- |
| Demonstrations | Risk of violence |
| Crime | Risk present |
| National parks and nature reserves | Armed robbery; Only travel with a reputable tour company; Avoid camping or traveling alone |
| On the road | Risk present; Remain on tourist routes and avoid remote areas |
| Express kidnappings | Do not accept unsolicited offers of assistance or rides from new acquaintances/strangers |
| Terrorism | Risk present |
| Pwani Region | Increased police presence in the region; Remain vigilant at all times |
| Fraud | Credit card and ATM fraud occurs; Be cautious when using your credit/debit card at ATMs |
| Spiked food and drinks | Never leave food or drinks unattended; Be wary of accepting items from acquaintances/strangers |
| Corruption | Report all such incidents to the High Commission of Canada in Dar es Salaam |
| Public transportation | Avoid traveling by bus; Rail service is limited and maintenance standards are low; Use only licensed taxis selected by a reputable hotel or restaurant |
| Maritime transportation | Only use reputable ferry companies; Do not board if a ferry seems to be overloaded or unsafe |
| Piracy | Pirate attacks occur in coastal waters and also further out at sea |
| Mountaineering | Mount Kilimanjaro: Carefully consider the inherent risks involved; Find a reputable guide; Risk present |
| Health | Ebola virus, Chikungunya, Cholera and Polio |
| Risk level | High degree of caution |
Please click 
here
 for more information.
Do I Need a Visa to Visit Tanzania?
Prior to travel, make sure you check with your transportation company about any passport requirements. This is important as in some cases their regulations on passport validity may be more strict than those of the destination country.
Both a visa and a passport are required to enter Tanzania. The passport must be valid for at least 6 months beyond the date of departure.
A multiple-entry visa may be acquired for those of you who travel there a lot.
Please click here for more information.
Embassy of Canada to Tanzania information
When travelling to another country, it is important to know where the Canadian embassy is located in the event of:
A legal problem
A lost passport
The need to report a crime
It is advisable to make a copy of your original passport in case you lose it.
Canadian High Commission to Tanzania
Street Address:
26 Garden Avenue / Mirambo street,
Dar es Salaam, Tanzania
Tel.: 255 (22) 216-3300
Fax: 255 (22) 211-6897
Email: [email protected]