Tunisia Vaccinations and Travel Advice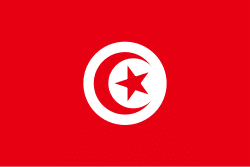 Tunisia is a favourite holiday resort for tourists in need of relaxation and a change of scenery. It is distinguished by its high mountains and long sandy beaches. It is also a popular destination for its deserts, markets as well as its history. Whether you are a history lover or not, you must see the famous archaeological site of Carthage. You can't undertake this quest without the renowned camel trek. You'll find yourself living an adventure at every moment. Before leaving Tunisia, do not forget to visit the restaurants to try its famous couscous with lamb, chicken or fish. Among other typical dishes, you may also want to try tajines, a stew-like meal. For dessert, you may always try the samsas or makrouds.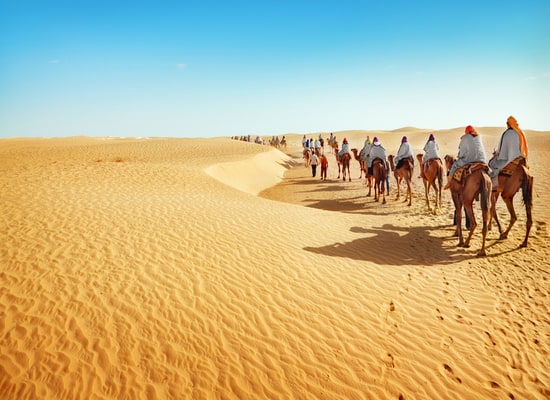 Recommended travel vaccinations for Tunisia
Recommended Medication for Travelling to Tunisia
| Medication | Additional Information |
| --- | --- |
| Azithromycin or Suprax | Antibiotic in case of traveler's diarrhea |
Medical Care in Tunisia
Whilst the Tunisian health care system proves adequate for routine problems, it does not offer treatment for more serious illnesses. In the event that you experience a serious health issue, you will need to be evacuated by air to another country.
The pharmaceutical network in Tunisia is satisfactory, consisting of plenty of well-stocked pharmacies, some of which are open 24/7. You will have no trouble in sourcing drugs. Private clinics used by foreigners visiting Tunisia include La Soukra Clinic, El Farabi Polyclinic and El Amen Mutuelleville Clinic.
You can call for an ambulance service at any time by dialling 190.
Is Tunisia Safe for Travel?
| Safety and Security | Descriptive |
| --- | --- |
| Crime | Risk present |
| Terrorism and kidnapping | Risk present |
| Fraud | Marriage fraud |
| Road safety | Dangerous driving, especially after dark |
| Demonstrations and civil unrest | Occur mostly in central and southern Tunisia; Caution required |
| Public transportation | Scarce taxis; Overcrowded buses; Rail service is safe |
| Chaambi Mountain National Park area | AVOID ALL TRAVEL |
| borders with Algeria and Libya | AVOID ALL TRAVEL |
| Tunisia's Greater South | Avoid non-essential travel |
| Women's safety | Risk present |
| Risk level | High degree of caution |
Please click 
here
 for more information.
Do I Need a Visa to Visit Tunisia?
Prior to travel, make sure you check with your transportation company about any passport requirements. This is important as in some cases their regulations on passport validity may be more strict than those of the destination country.
Only a passport is required to enter Tunisia for trips under 90 days. Your passport must be valid for at least three months beyond the date of departure.
Please click here for more information.
Embassy of Canada to Tunisia information
When travelling to another country, it is important to know where the Canadian embassy is located in the event of:
A legal problem
A lost passport
The need to report a crime
It is advisable to make a copy of your original passport in case you lose it.
Canadian Embassy to Tunisia
Street Address:
Lot 24, rue de la Feuille d'Érable,
Cité des Pins, Tunis, Tunisia
Tel.: +216 70 010 200
Fax: +216 70 010 393
Email: [email protected]