Uganda Travel Vaccines and Advice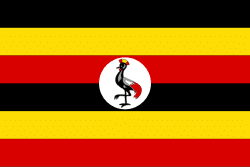 Uganda, or "The Pearl of Africa" is a dream destination for many. This destination is characterized by the splendour of its landscapes and by its incredible fauna and flora. Uganda is also rich in history, and a visit to the country equates to a discovery of kings' tombs, the Uganda Museum and a number of craft markets. You will also be able to catch a glimpse of the Namugongas Martyrs Sanctuary. If you are looking to rest after this long journey, you should ensure to relax on the beaches of Bugada Island. In addition to swimming and relaxation, be aware that it is possible to go fishing and practice various water sports. The land is perfect for bird watching, and nature lovers will be enticed by the savannah of Queen Elizabeth National park, with plenty of buffaloes and elephants.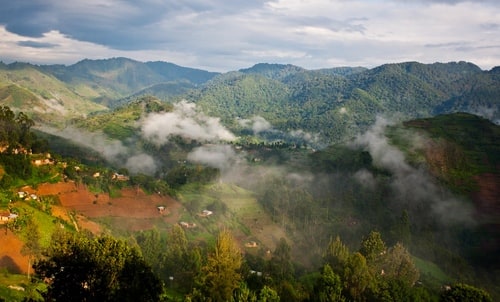 Recommended travel vaccinations for Uganda
Recommended Medication for Travelling to Uganda
| Medication | Additional Information |
| --- | --- |
| Acetazolamide or Dexamethasone | Recommended for prevention of acute mountain sickness |
| Azithromycin or Suprax | Antibiotic in case of traveler's diarrhea |
| Malarone, Doxycycline or Mefloquine | Recommended anti-malaria medication |
Current Weather in Uganda
Medical Care in Uganda
Before travelling to Uganda, ensure to update all necessary vaccinations. Medical care proves limited in Uganda, particularly in areas outside the centre of Kampala. When accessed, the quality of health care is not satisfactory, and even less for emergency treatments. For this reason, you should strongly consider evacuation to another country in the event of a serious illness or accident. Remain aware that you will have to pay the fees for this service. Mulago hospital is the largest health institution in the country, offering over 1500 beds to patients.
Pharmacies are difficult to source, and access to medication proves difficult. Ensure to pack a supply of medical supplies and prescription drugs before departing.
Dial 999 for emergency assistance.
Is Uganda Safe for Travel?
| Safety and Security | Descriptive |
| --- | --- |
| Crime | Caution required; Risk of armed robbery during day time |
| Terrorism | Risk present |
| Demonstrations | Risk of violence |
| Road safety | Caution required; High risk of fatal accidents |
| Public transportation | Do not use intercity buses; Caution required |
| Area bordering the Democratic Republic of Congo (DRC)/ Karamoja region | AVOID ALL TRAVEL |
| Area bordering South Sudan | AVOID NON-ESSENTIAL TRAVEL |
| Fraud | Beware of ATM scams |
| Women's safety | Risk present |
| Game parks and reserves | Always contact the Uganda Wildlife Authority before visiting any park or reserve |
| Health | Zika virus, Polio, Ebola, Chikungunya,  Cholera warning |
| Risk level | High degree of caution |
Please click 
here
 for more information.
Do I Need a Visa to Visit Uganda?
Prior to travel, make sure you check with your transportation company about any passport requirements. This is important as in some cases their regulations on passport validity may be more strict than those of the destination country.
Both, a visa and a passport are required to enter Uganda. The passport must be valid for at least 6 months beyond the date of departure.
Please click here for more information.
Embassy of Canada to Uganda information
When travelling to another country, it is important to know where the Canadian embassy is located in the event of:
A legal problem
A lost passport
The need to report a crime
It is advisable to make a copy of your original passport in case you lose it.
Canadian Consulate to Uganda (KAMPALA)
Street Address:
Jubilee Insurance Centre,
14 Parliament Avenue, Kampala, Uganda
Tel.: 256 (414) 258-141 / 256 (414) 348-141 / 256 (312) 260-511
Fax: 256 (414) 349-484
Email: [email protected]
Canadian High Commission to Kenya (NAIROBI)
Street Address:
Limuru Road, Gigiri,
Nairobi, Kenya
Tel.: 254 (20) 366-3000
Fax: 254 (20) 366-3900
Email: [email protected]
Please note that this is the website for the Canadian High Commission in Kenya.