Zambia Travel Vaccines and Advice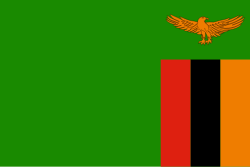 Whether you are a history enthusiast or not, come and marvel at the prehistoric sites of Zambia. Nestled in the heart of Central Africa, this country will fascinate every visitor. Dive into discovering the destination's past by visiting the Zintu Community Museum and the Cathedral of the Holy Cross. The rare natural beauty and outdoor activities will be sure to impress you on this destination. You'll have adrenaline-fuelled experiences and adventure are at the tip of your fingertips, such as taking an iconic safari trip through the plains. If you are a fan of meditation and are looking for tranquillity, there are plenty of calm activities or regions. Do not deprive yourself of grandiose landscapes, perfect for hiking opportunities.
Recommended travel vaccinations for Zambia
Recommended Medication for Travelling to Zambia
| Medication | Additional Information |
| --- | --- |
| Azithromycin or Suprax | Antibiotic in case of traveler's diarrhea |
| Malarone, Doxycycline or Mefloquine | Recommended anti-malaria medication |
Current Weather in Zambia
Medical Care in Zambia
Zambia suffers with relation to its sanitary facilities. Even in public hospitals, medical care proves limited. However, small clinics in Lusaka and other major cities can provide adequate routine care. You can also be treated at Coptic Hospital, Saint John's Medical Center and Lusaka Trust Hospital.
Locating quality medications and supplies proves almost impossible, especially in remote regions. In order to make up for this scarcity, you should carry a first aid kit with you containing all of your usual medicines and pharmaceutical products.
Medical assistance can be obtained by dialing 991 orr 995. If you are suffering from a more serious illness, you will need to be evacuated by airplane. St John's ambulance service can also be reached at  0211-241823, +260 973 60 3393 or +260 962 26 2283.
Is Zambia Safe for Travel?
| Safety and Security | Descriptive |
| --- | --- |
| Crime | Risk present |
| Demonstrations | Risk of violence |
| Road safety | Poor road conditions; Frequent accidents |
| Public transportation | Overloaded buses;Do not share taxis with stranger; Limited rail service |
| Areas bordering Angola, the Democratic Republic of Congo, Mozambique and Zimbabwe | Landmines risk; Caution required |
| Health | Polio, Ebola, Chikungunya and Cholera warning |
| Risk level | High degree of caution |
Please click 
here
 for more information.
Do I Need a Visa to Visit Zambia?
Prior to travel, make sure you check with your transportation company about any passport requirements. This is important as in some cases their regulations on passport validity may be more strict than those of the destination country.
Both, a visa and a passport are required to enter Zambia. The passport must be valid for at least 6 months beyond the date of departure.
Please click here for more information.
Embassy of Canada to Zambia information
When travelling to another country, it is important to know where the Canadian embassy is located in the event of:
A legal problem
A lost passport
The need to report a crime
It is advisable to make a copy of your original passport in case you lose it.
Canadian High Commission to Zambia
Street Address:
5210 Independance Avenue,
Lusaka, Zambia
Tel.: 260 (211) 25-08-33/39-85-00
Email: [email protected]