Time to pull out your stretchy pants. 
Mexico, one of the most cosmopolitan countries in South America, is a wise choice if you want to dive into a sea of flavours. Mexico offers countless culinary possibilities. It is one of the few countries where affordability and gastronomy are synonymous. Whether you're a fan of tacos, guacamole, or Elote (corn) dipped in mayo–not to mention the famous salsas–Mexico will offer you a culinary adventure. Here are 8 delicious dishes to try during your stay.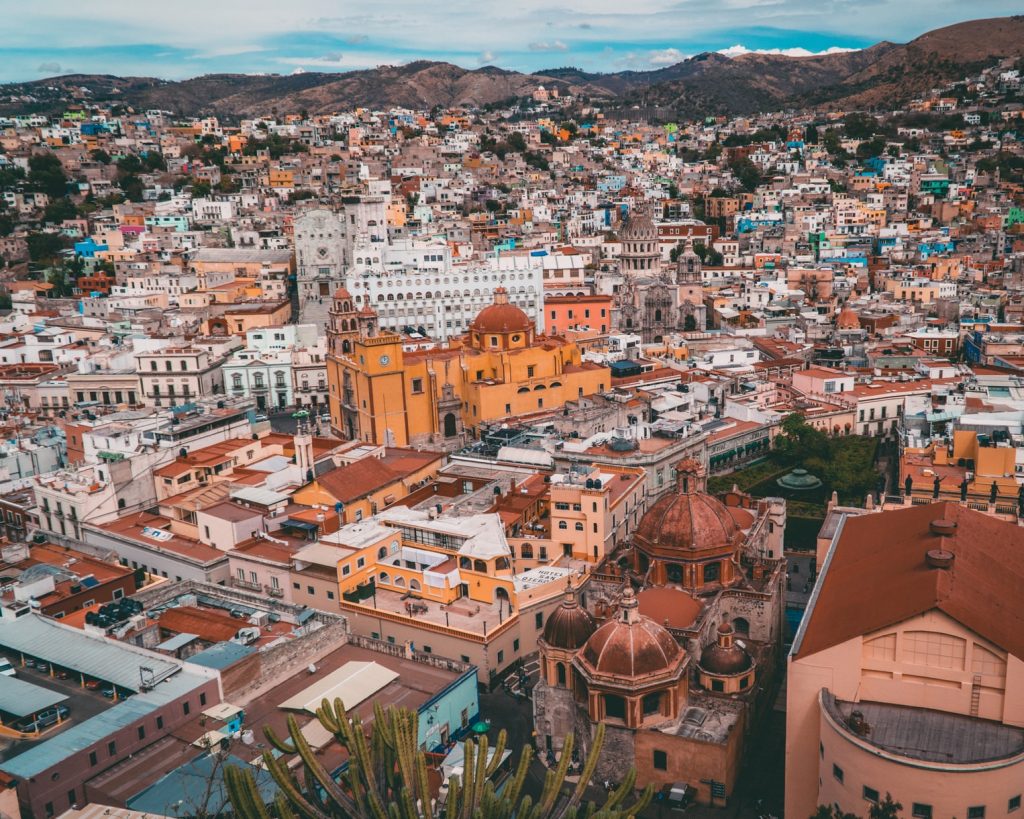 Guacamole
Guacamole is a must in Mexico. It will be almost impossible to avoid it, even if you wanted to. Guacamole is an avocado puree with tomatoes, onions, lime and coriander. It is often served as a starter with tortilla chips. 
Tacos al pastor
Puebla, a town near the capital, claims to be the birthplace of tacos al pastor. The tortillas are piled high with slices of marinated pork (traditionally cooked on a spit), where you can add the classic taco ingredients: diced onion, coriander and salsa.
Enchiladas
Enchiladas are corn tortillas topped with cheese, chicken and mole (a sauce made with chilli, cocoa, peanuts and other ingredients that make it unique). You may even have the opportunity to eat Swiss Enchiladas (Enchiladas suizas), even though they are not actually from Switzerland. Funny, isn't it? They were created by Sanborns, a popular chain of shops and cafés all over Mexico City. 
Empanadas
Empanadas are small turnovers made of puff pastry or bread dough, which you can fill up with stuffed meat, fish, vegetables, eggs or potatoes. The filling varies according to the region you are in. 
Panuchos
Panuchos are a classic of Mexico City, and a speciality of Yucatán. Panuchos are prepared with a fried tortilla and stuffed with beans, cabbage, chicken or turkey, tomato, marinated red onions, avocado and marinated jalapeño peppers.
Ceviche
Ceviche is a very famous dish in Mexico. If you like fish or seafood, ceviche is what you are looking for! Seafood is chopped into chunks and cured in a lemon marinade. 
Churros
Churros are most often associated with Spain, but Mexico  also has an affinity with fried doughnuts. Mexico City's Coyoacán is famous for its churros, and you'll find them on every street corner in the quarter.
Marquesita
Fancy a crepe? Marquesita is for you. It is a crispy crepe filled as you like. In Yucatán, Marquesita is topped with Nutella and a touch of grated Edam… No, no, you're not dreaming. 
As you can imagine, the Mexican culinary scene has a lot to offer. During your stay, you'll undoubtedly want to try a variety of dishes to live the experience to its fullest. However, you will need to take some precautions, as some foods and drinks may carry a pathogen called enterotoxigenic E. coli (ETEC), which is responsible for traveller's diarrhea. 
Why should I take Dukoral before I travel to Mexico?
Mexico is a high-risk area. Approximately 98% of travellers who have stayed in a risk region and consumed food or beverages that put them at risk of ETEC diarrhoea.
Should I take Dukoral before flying to Mexico?
You should finish taking the Dukoral vaccine one week before you go to Mexico.
Dukoral is an oral and painless vaccine used to prevent diarrhea caused by enterotoxigenic E. coli (ETEC).  It can be taken by adults and children 2 years of age and older.