Bolivia Travel Vaccines and Advice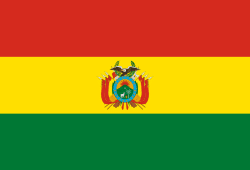 In order to experience Latin America's charm, look no further than a trip to Bolivia. As authentic and intriguing it can get, this relatively undiscovered country has encouraged tourism in recent years. The steep Bolivian peaks at high altitudes are perfect for thrill-seekers looking for climbing opportunities. Its wild jungles and mountains also provide many hiking trails. From the Andes through to the rivers leading to the heart of the Amazon basin, you will be able to create many unforgettable memories. Cyclists will also be able to enjoy vertiginous mountain descents. To best experience the Bolivian culture, it is advisable to visit the country during national holidays when the local population share their patriotism.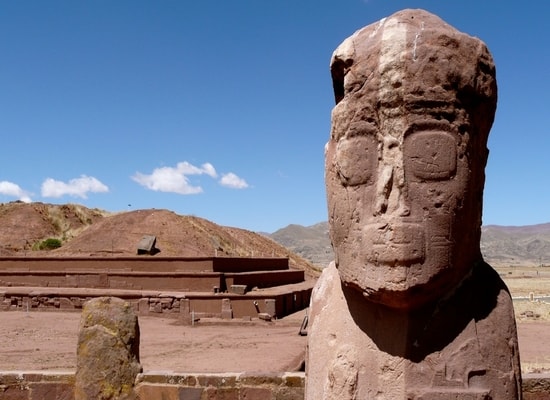 Recommended travel vaccinations for Bolivia
Recommended Medication for Travelling to Bolivia
| Medication | Additional Information |
| --- | --- |
| Acetazolamide or Dexamethasone | Recommended for prevention of acute mountain sickness |
| Ciprofloxacin, Azithromycin or Suprax | Antibiotic in case of traveler's diarrhea |
| Malarone, Doxycycline or Mefloquine | Recommended anti-malaria medication |
Current Weather in Bolivia
Medical Care in Bolivia
In general, access to health care remains precarious in Bolivia, despite satisfactory basic care in large cities. In border areas, health facilities are of poor quality or even inexistent.
You should note that although Bolivian pharmacies are well supplied, the manufacture of some drugs does not follow international standards. In fact, some pharmacists do not even have the required certificates to practice. Here are some reliable addresses of medical facilities to remember in La Paz:
Carlos V (Av. 6 De Agosto Nro. 2809 (Sopocachi), La Paz, Bolivia; tel (+591-2)243-0490)
Gloria (Av Ballivián 941, La Paz, Bolivia; tel (+591-2)277-0770).
Specializing in the treatment of common illnesses and pathologies related to travel, the High Altitude Pathology Institute, Clinica IPPA, is the most famous traveller center.
To summon an ambulance, contact 195. However, note that it is often quicker to take a taxi to the emergency room of the Clinica del Sur.
Is Bolivia Safe for Travel?
| Safety and Security | Descriptive |
| --- | --- |
| Crime | Risk of theft, kidnapping, spiked food; Click the link below for precautions |
| Scams | Medical scams; Passport scams |
| Demonstrations | Risk of violence |
| Road safety | Roadblocks; Poor road conditions |
| Public transportation | Unsafe |
| Lake Titicaca | Risk present |
| Trekking/mountaineering/hiking | Click the link below for precautions |
| Women's safety | Risk present |
| Swimming | Swim in safe locations only |
| Health | Zika virus warning |
| Risk level | High degree of caution |
Please click 
here
 for more information.
Do I Need a Visa to Visit Bolivia?
Prior to travel, make sure you check with your transportation company about any passport requirements. This is important as in some cases their regulations on passport validity may be more strict than those of the destination country.
Tourism trips under 30 days only require a passport to enter Bolivia. Your passport must be valid for at least six months beyond the date of departure. More extended stays, as well as business and student trips, require a visa.
Please click here for more information.
Embassy of Canada to Bolivia information
When travelling to another country, it is important to know where the Canadian embassy is located in the event of:
A legal problem
A lost passport
The need to report a crime
It is advisable to make a copy of your original passport in case you lose it.
Canadian Embassy to Bolivia (LA PAZ)
Street Address:
2678, Calle Victor Sanjinez, Edificio Barcelona, 2nd Floor,
Plaza España (Sopocachi), La Paz, Bolivia
Tel.: 591 (2) 241-5141
Fax: 591 (2) 241-4453
Email: [email protected]
Canadian Embassy to Peru (LIMA)
Street Address:
Calle Bolognesi 228, Miraflores,
Lima 18, Peru
Tel.: 51 (1) 319-3200
Fax: 51 (1) 446-4912
Email: [email protected]
Please note that this is the website for the Canadian Embassy in Peru.