The Cocos (Keeling) Islands Travel Vaccines and Advice
Cocos Islands are a collection of 27 coral islands situated between Australia and Sri Lanka in the Indian Ocean. With coconut palm trees, rare wildlife and beautiful waters, this is the perfect getaway if you wish to escape the daily grind. During your stay, take advantage of the diving, kite surfing and fishing opportunities around the island. Take a canoe to visit uninhabited islands, or catch a ferry to Home Island to discover the life and traditions of the Cocos Malay people. The islands have a tropical monsoon climate, with a dry season between December and March and a wet summer season between April and November.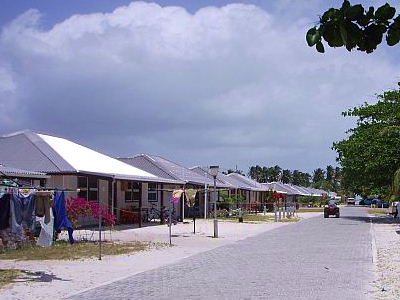 Recommended travel vaccinations for the Cocos (Keeling) Islands
Protect yourself from bug bites in order to reduce the chances of getting Chikungunya.
Recommended Medication for Travelling to the Cocos (Keeling) Islands
| Medication | Additional Information |
| --- | --- |
| Azithromycin or Suprax | Antibiotic in case of traveler's diarrhea |
Current Weather in the Cocos (Keeling) Islands
Medical Care in the Cocos (Keeling) Islands
The Coco Islands offer basic healthcare. Whilst there are a few basic clinics on Home and West Island, more serious injuries or illnesses will require medical reparation to Perth or Singapore. The island does not offer a decompression chamber, and so diving accidents will also need medical evacuation. As usual, make sure you purchase an insurance policy with good medical coverage, including air evacuation.
Ensure to take a first aid kit and any of your usual prescriptions with you. General pharmaceuticals and medication are available from the chemist.
On-call nurses offer a 24-hour emergency service available seven days a week.
Is the Cocos (Keeling) Islands Safe for Travel?
Government information on safety and security is not currently available. While visiting the Cocos (Keeling) Islands, make sure you stay safe. Always keep an eye on your belongings and carry a copy of your passport rather than the original. Be wary of tourist traps and take the safest means of transportation possible. Finally, take care of your health by reducing exposure to bacteria and animals or insects.
Do I Need a Visa to Visit the Cocos (Keeling) Islands?
Prior to travel, make sure you check with your transportation company about any passport requirements to travel to the Cocos (Keeling) Islands. This is important as in some cases their regulations on passport validity may be more strict than those of the destination country.
Embassy of Canada to the Cocos (Keeling) Islands information
When travelling to another country, it is important to know where the Canadian embassy is located in the event of:
A legal problem
A lost passport
The need to report a crime
It is advisable to make a copy of your original passport in case you lose it.
Canadian Embassy to the Cocos (Keeling) Islands
There is currently no information on an embassy in the Cocos (Keeling) Islands, you may always call the Emergency Watch and Response Centre in Ottawa in case of embassy related issues.