Falkland Islands Travel Vaccines and Advice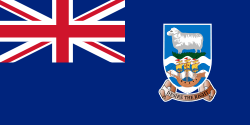 An archipelago located in the South Atlantic, the Falkland Islands are also referred to as Malvinas. These small pieces of land a few kilometres from Argentina and Antarctica are ideal for stays under the sun. You will have the choice of accommodation on its two main islands: West Falkland and East Falkland. For nature lovers, Malvinas proves a small paradise on earth with its large numbers of fauna and flora. It is not uncommon to encounter albatrosses, penguins, sea lions or cormorants. For those who wish to glimpse a sight of more wildlife, make your way to the small island of Sea Lion, the territory of the elephant seal. For the discovery of many bird species, New Island is favoured by visitors.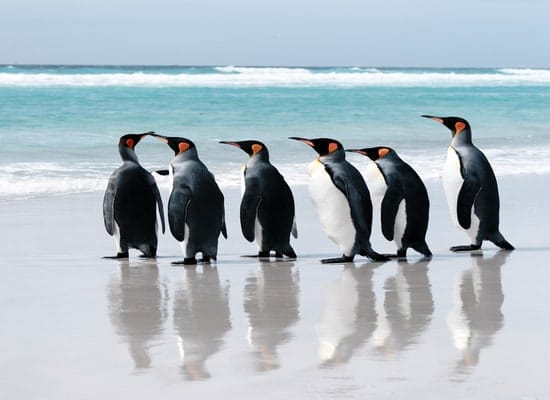 Recommended travel vaccinations for Falkland Islands
Recommended Medication for Travelling to the Falkland Islands
| Medication | Additional Information |
| --- | --- |
| Ciprofloxacin, Azithromycin or Suprax | Antibiotic in case of traveler's diarrhea |
Current Weather in the Falkland Islands
Medical Care in the Falkland Islands
Medical care is satisfactory in the Falkland Islands. However, it is important that you update your vaccinations before leaving, especially if you plan to travel with children. You are limited to one well-equipped hospital located in Stanley.
You will be able to locate common and specific medication in the Falkland Islands, as there are many pharmacies distributed across the region. However, it is always safer to travel with a first aid kit.
For emergency services, dial 999. As a result, medical evacuation by plane will be necessary in the event of serious medical conditions.
Are The Falkland Islands Safe for Travel?
| Safety and Security | Descriptive |
| --- | --- |
| Landmines | Stay away from danger zones identified by barbed wire and red warning triangles |
| Eco-tourism and recreational activities | Make sure your travel insurance covers everything you want to do Visit the link below to get tips on trekking. |
| Road safety | Good conditions except for the unpages outside roads Rent a 4-wheel drive |
| Public transportation | Tacis have no meters, negotiate price before leaving No public transportation service |
| Risk level | Normal security precautions |
Please click 
here
 for more information.
Do I Need a Visa to Visit The Falkland Islands?
Prior to travel, make sure you check with your transportation company about any passport requirements. This is important as in some cases their regulations on passport validity may be more strict than those of the destination country.
If you're staying under 4 months, then only a passport is required to enter the Falkland Islands. Your passport must be valid for the duration of your trip. Although, unrequired for tourism purposes, a visa will be required for business trips.
Please click here for more information.
Embassy of Canada to The Falkland Islands information
When travelling to another country, it is important to know where the Canadian embassy is located in the event of:
A legal problem
A lost passport
The need to report a crime
It is advisable to make a copy of your original passport in case you lose it.
Canadian High Commission to the United Kingdoms (LONDON)
Street Address:
Canada House, Trafalgar Square, London,
SW1Y 5BJ, England, United Kingdom
Tel.: +44 (0) 207 004 6000
Fax: +44 (0) 207 004 6053
Email: [email protected]
Please note that this is the website for the Canadian High Commission in the United Kingdoms. There is no Canadian government office in the Falkland Islands.