Guam Travel Vaccines and Advice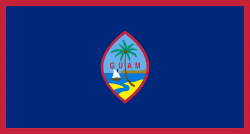 Guam is an American Territory in the Pacific. A large proportion of its economy now relies on tourism as there is much to be discovered on the island. Starting with the traditions of the first citizens Chamorros, try and watch a dance spectacle at some point during your trip, or try the local dish Tinaktak – a meat dish with coconut milk. Activities are varied, from snorkelling in the clear crystalline waters to seeing local attractions such as the Plaza De Espana. Why not take part in a Heritage Walking Trail in the historical capital of Hagåtña? Try to coincide your visit with annual events such as the Guam Micronesia Island Fair to properly immerse yourself in the island's culture. As a tropical island, the climate is mild throughout the year. Guam can experience storms in October and November, so it is best to avoid visiting in these months.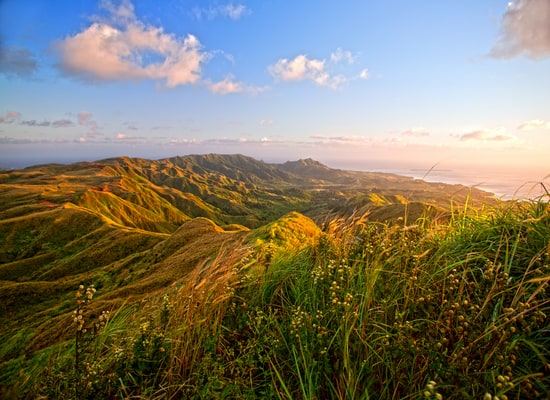 Recommended travel vaccinations for Guam
Recommended Medication for Travelling to Guam
| Medication | Additional Information |
| --- | --- |
| Azithromycin or Suprax | Antibiotic in case of traveler's diarrhea |
Medical Care in Guam
Guam provides a good standard of healthcare services. There are many clinics and national pharmacies available, yet you should always travel with an emergency medical kit together with any prescriptions you may require.  Whilst the main health facility is the Guam Memorial Hospital in Tamuning, Guam also recently opened a private Hospital with an emergency center, the Guam Regional Medical City. The islands host an air ambulance services for subscribers which transport across Guam and to nearby islands. However, ensure to purchase a travel insurance policy which includes medical repatriation services. The island has a decompression chamber at the military hospital.
For emergency services, there are no centralized emergency numbers. You can dial (671) 475-8498 for police, but always have updated medical facilities information on you.
Is Guam Safe for Travel?
| Safety and Security | Descriptive |
| --- | --- |
| Crime | Risk present |
| Road safety | Greatly varies throughout the country |
| Public transportation | Available, but slow and unreliable |
| Health | Zika virus, Dengue fever and Chikungunya warning |
| Risk level | Normal security precautions |
Please click 
here
 for more information.
Do I Need a Visa to Visit Guam?
Prior to travel, make sure you check with your transportation company about any passport requirements. This is important as in some cases their regulations on passport validity may be more strict than those of the destination country.
Guam meets the same requirements as the United States.
Please click here for more information.
Embassy of Canada to Guam information
When travelling to another country, it is important to know where the Canadian embassy is located in the event of:
A legal problem
A lost passport
The need to report a crime
It is advisable to make a copy of your original passport in case you lose it.
Canadian High Commission to Guam
Street Address:
H & E Building, 2nd Floor, Kolonia, Pohnpei, Micronesia
Tel.: 691 320 5448
Fax: 691 320 5449
Email: [email protected]
Please note that this is the Australian Embassy in Micronesia. There is no Canadian government office in Guam. Canadians can seek advisory from Australian services.