Laos Travel Vaccines and Advice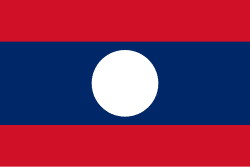 Despite its troubled history marked by decolonization and bombings related to the Vietnamese conflict, Laos has retained its authenticity and charm. It is not by travelling from city to city that you will understand the true identity of this country. You will have to discover the hidden villages where you will be welcomed with hospitality. During your journey, you will be fascinated by its rich Buddhist heritage, especially during your visit to the ancient royal capital: Luang Prabang. Admire the beauty of the golden temples that bear witness to the country's past with the ancient Lao kingdoms and the monks in saffron robes. The city is also home to large colonial buildings. If you want to get away from the city life, enjoy a boat cruise on the Mekong to discover the traditional villages of the country.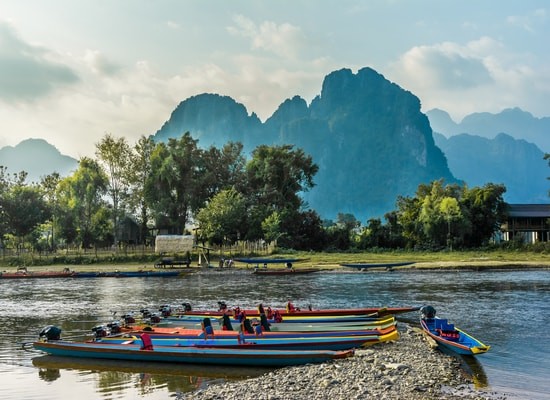 Recommended travel vaccinations for Laos
Recommended Medication for Travelling to Laos
| Medication | Additional Information |
| --- | --- |
| Acetazolamide or Dexamethasone | Recommended for prevention of acute mountain sickness |
| Azithromycin or Suprax | Antibiotic in case of traveler's diarrhea |
| Malarone or Doxycycline | Recommended anti-malaria medication |
Medical Care in Laos
Sanitation in Laos is unreliable, especially in public hospitals where patients are subjected to poor facilities, rudimentary infrastructure, and even abuse. Popular medical centres used by foreigners include the Embassy of France located in Vientiane, or the Australian Clinic for treatment. In addition, the Mahosot Hospital runs an International Medical clinic. Embassy staff are cared for in Laos by well-equipped medical centers run by the Australian and Swedish embassies, which sometimes offer care to their own nationals. Medical repatriation is sometimes necessary, and most travellers will be evacuated to Bangkok which is a one hour plan journey from Vientiane. Bangkok offers many modern hospitals, including AEK International Hospital and North Eastern Wattana General Hospital.
Most pharmaceuticals can be purchased without a prescription in Laos, yet be aware that many of the drugs on the market are counterfeits. You should endeavour to buy these from a reputable pharmacy.
In the event of an emergency, dial 195.
Is Laos Safe for Travel?
| Safety and Security | Descriptive |
| --- | --- |
| Crime | Risk present; Caution required in Vientiane, Luang Prabang and Vang Vieng |
| Scams | Risk present |
| Spiked food/drinks | Caution required |
| Road safety | Hazardous driving |
| Landmines | Risk present |
| Rental cars | Caution required; Click the link below for precautions |
| Public transportation | Unreliable; Limited after dark |
| Adventure tourism | Risk present |
| Health | Zika virus and Polio warning |
| Risk level | High degree of caution |
Please click 
here
 for more information.
Do I Need a Visa to Visit Laos?
Prior to travel, make sure you check with your transportation company about any passport requirements. This is important as in some cases their regulations on passport validity may be more strict than those of the destination country.
Both, a visa and a passport are required to enter Laos. The passport must be valid for at least six months beyond the date of departure.
Please note that the visa can be purchased upon arrival in most international airports. It requires a passport photo and costs US$42.
Please click here for more information.
Embassy of Canada to Laos information
When travelling to another country, it is important to know where the Canadian embassy is located in the event of:
A legal problem
A lost passport
The need to report a crime
It is advisable to make a copy of your original passport in case you lose it.
Canadian Embassy to Laos (VIENTIANE)
Street Address:
KM4, Thadeua Road, Watnak Village,
Sisattanak District, Vientiane, Laos
Tel.: +856 (0) 21 35 38 34
Fax: +856 21 353 801
Email: [email protected]
Canadian Embassy to Thailand (BANGKOK)
Street Address:
15th Floor, Abdulrahim Place, 990 Rama IV,
Bangrak, Bangkok, 10500, Thailand
Tel.: +66 0 2646 4300
Fax: +66 0 2646 4345
Email: [email protected]
Please note that this is the website for the Canadian Embassy in Thailand