Malaysia Vaccinations and Travel Advice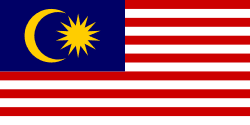 When you think about Malaysia, you could think of the women in colourful scarves dressed in long-sleeved jackets and long skirts. This country in Southeast Asia becomes a promised land to some who give it a chance. With its breathtaking beautiful landscapes, dreamy beaches, mountainous jungles, long plains covered with rubber plant and palm tree plantations, it will leave even the most jaded speechless. From Sarawak to Sabah, going through Borneo, Iban and Mount Kinabalu; Malaysia is crammed with wonderful places rich in variety and prone to all activities. It is a destination of dreams and adventures that puts you in an atmosphere that continuously alternates between rural and modern. You'll get carried away by ethnic diversity and the Malaysian cultural heritage. There will always be something to amaze you around the corner.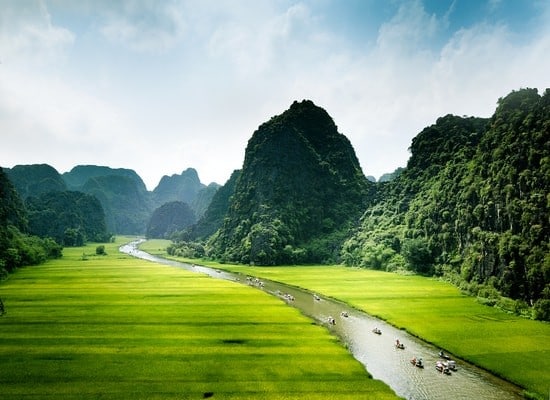 What vaccines do I need for Malaysia in 2021?
The Government of Canada and CDC recommend the following vaccinations for travelling to Malaysia in 2021: Measles, Hepatitis A, Typhoid, Hepatitis B, Japanese Encephalitis, Malaria, Rabies, Polio, Cholera, Flu, COVID-19.
Recommended travel vaccinations for Malaysia
Recommended Medication for Travelling to Malaysia
| Medication | Additional Information |
| --- | --- |
| Acetazolamide or Dexamethasone | Recommended for prevention of acute mountain sickness |
| Azithromycin or Suprax | Antibiotic in case of traveler's diarrhea |
| Malarone, Doxycycline or Mefloquine | Recommended anti-malaria medication |
Medical Care in Malaysia
Whilst traveling, you may catch an illness or suffer from an accident at any given moment. Fortunately, hospital care in Malaysia is of good quality. Doctors are able to speak English and are competent in their profession. Hospitals in Kuala Lumpur have adequate hospitals, such as the Damai Service Hospital, the Pantai Indah Hospital or the Global Doctors International Medical Clinic.
Medicine is also easily accessible in Malaysia, but don't let this knowledge stop you from bringing a first aid kit with you. Your doctor can provide advice on which medicines or equipment to carry.
Emergency services are reached on 999.
Is Malaysia Safe for Travel?
| Safety and Security | Descriptive |
| --- | --- |
| Crime | Risk present |
| Women's safety | Risk present |
| Terrorism | Risk present |
| Demonstrations | Risk of violence |
| Taxis | Take registered airport taxis only; Book taxis by phone if possibleClick the link below for precautions |
| Road safety | Varied road conditions throughout the country; Caution required in general, especially during rain |
| Maritime travel | Boat accidents occur; Do not board a vessel overloaded or in poor condition |
| Scams | Risk present;Caution required with card games, phony loan companies, volunteer work, internet dating and credit cards |
| Piracy | Pirate attacks and armed robberies can occurClick the link below for additional information |
| Health | Zika virus warning |
| Risk level | High degree of cautionEAST COAST OF SABAH – AVOID NON-ESSENTIAL TRAVEL |
Please click 
here
 for more information.
Do I Need a Visa to Visit Malaysia?
Prior to travel, make sure you check with your transportation company about any passport requirements. This is important as in some cases their regulations on passport validity may be more strict than those of the destination country.
If staying under 90 days, then only a passport is required. It must be valid for at least six months beyond the date you expect to enter Malaysia. A visa will be needed for business purposes.
Please click here for more information.
Embassy of Canada to Malaysia information
When travelling to another country, it is important to know where the Canadian embassy is located in the event of:
A legal problem
A lost passport
The need to report a crime
It is advisable to make a copy of your original passport in case you lose it.
Canadian High Commission to Malaysia (KUALA LUMPUR)
Street Address:
17th Floor, Menara Tan & Tan, 207 Jalan Tun Razak,
50400 Kuala Lumpur, Malaysia
Tel.: +60 3 2718 3333
Fax: +60 3 2718 3399
Email: [email protected]
Canadian Consulate to Malaysia (PENANG)
Street Address:
3007, Tingkat Perusahaan 5, Prai Industrial Park,
13600 Prai, Penang, Malaysia
Tel.: +60 4 388 9900
Fax: +60 4 388 9901
Email: [email protected]