Nepal Travel Vaccines and Advice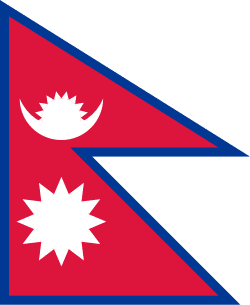 Nestled at the foot of the Himalayas, Nepal will sure be there to welcome you with open arms. Whether summer or winter, you'll have the tropical landscapes of the south and the high snowy mountains of the north to amaze you. On sunny days, you'll enjoy crossing throughout its charming cities for a wonderful trek or ATV ride. When the cold strikes, the Himalayas and the surrounding mountains will make you enjoy a magical winter for unforgettable mountaineering or skiing experiences. The boldest will have the opportunity to practice rafting on swirling waters or bungee jump in the Himalayan gorges. Admittedly, Nepal offers postcard-like landscapes, but with something more. Its unique nature contrasts with its numerous temples and gathering sites. Enjoy this extraordinary show when visiting temples of Kathmandu, Patan or Bhaktapur.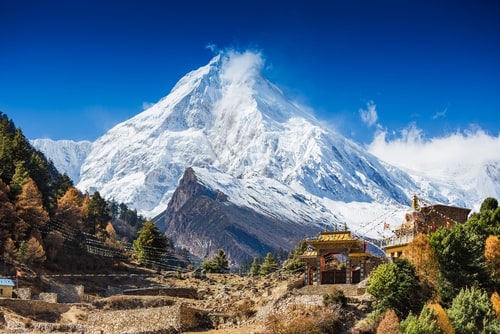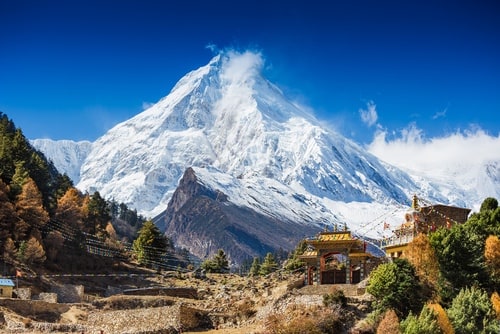 Recommended travel vaccinations for Nepal
Recommended Medication for Travelling to Nepal
| Medication | Additional Information |
| --- | --- |
| Acetazolamide or Dexamethasone | Recommended for prevention of acute mountain sickness |
| Azithromycin or Suprax | Antibiotic in case of traveler's diarrhea |
| Malarone, Doxycycline or Mefloquine | Recommended anti-malaria medication |
Medical Care in Nepal
If you are a victim of health complications whilst in Nepal, you should visit the International clinic or CIWEC Clinic in Kathmandu. If staying in Patan, the Patan Private Clinic is affiliated with the Local Hospital. Rest assured that the care in these facilities is efficient and provided by competent doctors.
Medicines are easily accessed in pharmacies, yet bringing a medical kit with you is essential, especially if you are planning to travel to remote areas.
If you need an emergency service, contact the Red Cross or dial 102 for medical assistance. However, in the event of serious health problems, it is possible to be evacuated to another country.
Is Nepal Safe for Travel?
| Safety and Security | Descriptive |
| --- | --- |
| Crime | Risk present |
| Terrorism | Risk present |
| Demonstrations | Risk of violence |
| Road safety | Hazardous driving; Caution required |
| Public transportation | Avoid overnight buses |
| Landmines | Risk present |
| Trekking/mountaineering/hiking | Click the link below for precautions |
| Women's safety | Risk present |
| Rafting | Only use reputable agencies |
| Strikes | Risk of violence |
| Power cuts | Year-round occurrence |
| Kathmandu Valley | High degree of caution |
| Risk level | High degree of caution |
Please click 
here
 for more information.
Do I Need a Visa to Visit Nepal?
Prior to travel, make sure you check with your transportation company about any passport requirements. This is important as in some cases their regulations on passport validity may be more strict than those of the destination country.
Both, a visa and a passport are required to enter Nepal. Your passport must be valid for at least six months beyond the date of departure.
Please click here for more information.
Embassy of Canada to Nepal information
When travelling to another country, it is important to know where the Canadian embassy is located in the event of:
A legal problem
A lost passport
The need to report a crime
It is advisable to make a copy of your original passport in case you lose it.
Canadian Consulate to Nepal (KATHMANDU)
Street Address:
47 Lal Darbar Marg,
Kathmandu, Nepal
Tel.: +977 1 444 1976
Fax: +977 1 443 4713
Email: [email protected]
Canadian High Commission to Nepal (NEW DELHI)
Street Address:
7/8 Shantipath, Chanakyapuri,
New Delhi 110 021, India
Tel.: +91 11 4178 2000
Fax: +91 11 4178 2023
Email: [email protected]
Please note that this is the website for the Canadian High Commission in India.