Pakistan Travel Vaccines and Advice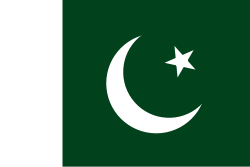 Pakistan is a beautiful holiday destination. The high mountains of the Himalayas, the breathtaking beaches bordered by the Arabian Sea and the impressive landscapes of the Thar Desert make Pakistan a unique destination. If you are a trekking enthusiast, you will be won over by the mountainous regions in Pakistan. The ancient civilizations of the Indus, the Gandhara kingdom and the Mughal empires have all made their mark on the country, and will undoubtedly impress art and history lovers. Adventurers can participate in camel safari days in the Cholistan desert, which is the best way to experience Pakistan's nomadic lifestyle.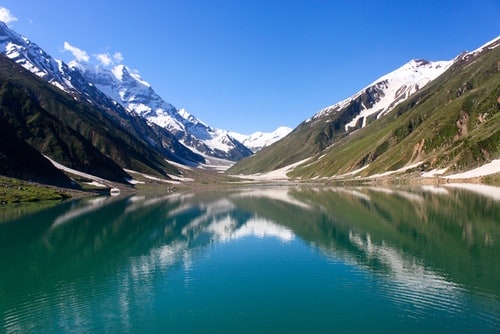 Recommended travel vaccinations for Pakistan
Recommended Medication for Travelling to Pakistan
| Medication | Additional Information |
| --- | --- |
| Acetazolamide or Dexamethasone | Recommended for prevention of acute mountain sickness |
| Azithromycin or Suprax | Antibiotic in case of traveler's diarrhea |
| Malarone, Doxycycline or Mefloquine | Recommended anti-malaria medication |
Current Weather in Pakistan
Medical Care in Pakistan
Although difficult, finding a health facility in Pakistan is not impossible. Karachi is home to the Aga Khan University Hospital. If travelling with children, the Children's Hospital at the Pakistan Institute of Medical Sciences offers emergency pediatric treatments.
If you seek medication, try not to rely on the advice of a pharmacist as they are often insufficiently trained. Drugs sold in pharmacies are not produced in Pakistan, but by major pharmaceutical companies.
In the event of an emergency, the best option is to drive the patient in a private care to a nearby health facility. Nonetheless, for medical assistance you can dial 115 or 1122.
Is Pakistan Safe for Travel?
| Safety and Security | Descriptive |
| --- | --- |
| Crime | High risk; Caution required especially in Karachi |
| Terrorism | High risk; Avoid crowded areas; Avoid Lahore area |
| Kidnapping | High risk |
| Road safety | Opposite driving side than in Canada; Poor road conditions |
| Spiked food and drinks | Never leave anything unattended |
| Forced marriage | Risk present |
| Khyber Pakhtunkhwa Province/ Federally Administered Tribal Areas | AVOID ALL TRAVEL |
| Border with India | AVOID ALL TRAVEL |
| Public transportation | Avoid public transportation as well as taxis |
| Demonstration and civil unrest | Risk of violence; Demonstrations occur periodically |
| Trekking/mountaineering/hiking | Click the link below for precautions |
| Health | Polio warning |
| Risk level | AVOID NON-ESSENTIAL TRAVEL |
Please click 
here
 for more information.
Do I Need a Visa to Visit Pakistan?
Prior to travel, make sure you check with your transportation company about any passport requirements. This is important as in some cases their regulations on passport validity may be more strict than those of the destination country.
Both, a visa and a passport are required to enter Pakistan. The passport must be valid for at least 6 months beyond the date of departure.
A proof of immunization against polio may be required.
Please click here for more information.
Embassy of Canada to Pakistan information
When travelling to another country, it is important to know where the Canadian embassy is located in the event of:
A legal problem
A lost passport
The need to report a crime
It is advisable to make a copy of your original passport in case you lose it.
Canadian High Commission to Pakistan (ISLAMABAD)
Street Address:
Diplomatic Enclave, Sector G-5,
Islamabad, Pakistan
Tel.: 92 (51) 208-6000
Fax: 92 (51) 208-6902
Email: [email protected]
Canadian Consulate to Pakistan (KARACHI)
Street Address:
c/o Beach Luxury Hotel, 3rd floor,
Moulvi Tamiz Khan Road, Karachi 74000, Pakistan
Tel.: 92 (21) 3561-0685
Fax: 92 (21) 3561-0674
Email: [email protected]
Canadian Consulate to Pakistan (LAHORE)
Street Address:
102-A, First Floor, Siddiq Trade Centre,
72 Main Boulevard, Gulberg, Lahore, Pakistan
Tel.: 92 (42) 3578-1763
Fax: 92 (42) 3578-1967
Email: [email protected]