United Arab Emirates Travel Vaccines and Advice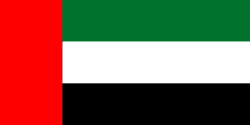 Dubai and Abu Dhabi, those are the two cities you'll want to see once you make a trip in this country. Nestled between the Persian Gulf and the Gulf of Oman, the United Arab Emirates deliver considerable cliches to the rest of the world. Whether it's for its endless skyscrapers or its architectural prowess of Dubai, this country hides a thousand surprises, not to mention Abu Dhabi's very noticeable evolution. Shoppers can shop at one of the world's largest shopping malls. Although those two treasured cities seem like it's all where all the hype is, let's not forget the landscapes you can appreciate. You have mountains, beaches, and deserts. Admire the camel races, ski on dunes or even go falcon hunting in a 4X4 with your family. These are key activities that you should rush to do after being dazzled by the wonders of the big cities.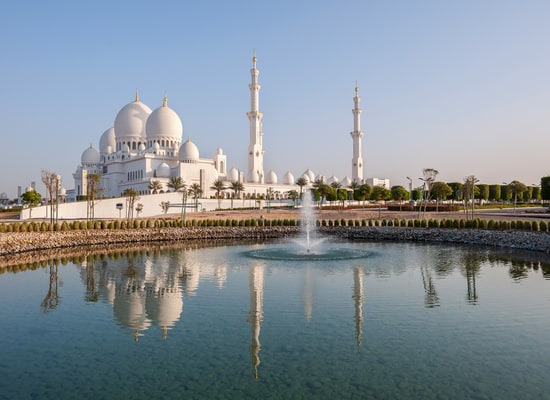 Recommended travel vaccinations for United Arab Emirates
Recommended Medication for Travelling to the United Arab Emirates
| Medication | Additional Information |
| --- | --- |
| Azithromycin or Suprax | Antibiotic in case of traveler's diarrhea |
Current Weather in the United Arab Emirates
Medical Care in the United Arab Emirates
Health care is satisfactory in the United Arab Emirates, and is generally the equivalent to western health standards. This is due to sophisticated medical infrastructure and equipment, and efficient medical and emergency services, both in private or public sectors. The downside is the expensive cost of this care. However, it is worth remembering that care is free for the holders of the "health card". In Abu Dhabi, the Franco-Emirien hospital is renowned for its care and quality of medical personnel.  In the event of serious diseases or complications, treatment abroad is often required.
For emergencies, call for an ambulance by dialing 999.
Are the United Arab Emirates Safe for Travel?
| Safety and Security | Descriptive |
| --- | --- |
| Crime | Risk of cyber attacks |
| Terrorism | Risk present |
| Demonstrations | Avoid large gatherings |
| Road safety | Do not drive off-road; Use official taxis;Caution required during a sand storm |
| Regional travel | Diplomatic relations are suspended with Qatar; Verify your travel plan |
| Sea travel | Caution required |
| Women's safety | Risk present |
| Health | Middle East Respiratory Syndrome Coronavirus (MERS-CoV) warning in the Middle East |
| Risk level | High degree of caution |
Please click 
here
 for more information.
Do I Need a Visa to Visit United Arab Emirates?
Prior to travel, make sure you check with your transportation company about any passport requirements. This is important as in some cases their regulations on passport validity may be more strict than those of the destination country.
Only a passport is required to enter the United Arab Emirates for trips under 30 days. Your passport must be valid for at least six months beyond the date of arrival to the UAE.
Please click here for more information.
Embassy of Canada to United Arab Emirates information
When travelling to another country, it is important to know where the Canadian embassy is located in the event of:
A legal problem
A lost passport
The need to report a crime
It is advisable to make a copy of your original passport in case you lose it.
Canadian Embassy to the United Arab Emirates (ABU DHABI)
Street Address:
Abu Dhabi Trade Towers (Abu Dhabi Mall), West Tower,
9th Floor, Abu Dhabi, United Arab Emirates
Tel.: 971 (2) 694-0300
Fax: 971 (2) 694-0399
Email: [email protected]