The United Kingdom Travel Vaccines and Advice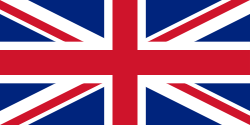 Consisting of Scotland, England, Wales and Northern Ireland, the United Kingdom covers all kind of tourist desires.
A land of legendary tales, Scotland offers an enticing combination of unspoiled nature, exciting history and lively artistic scenes. You will be impressed by vast stretches of beaches in the Hebrides, next to turquoise waters offering relaxation, water skiing, surfing or kayaking. Marine wildlife spotting is popular in coastal regions, and you may even be lucky enough to spot dolphins and seals. The Glen Coe Mountains offer adrenaline-fuelled activities such as paragliding, climbing or hang-gliding. In order to immerse yourself in Scottish history, visit Glasgow and its architecture, together with the cities of Aberdeen and Dundee.
England's iconic capital is exactly as you would imagine: red buses, tea rooms, black cabs and the royal residence of Buckingham Palace. Spend a couple of days in the hustle and bustle of London, before making your way to the English countryside to explore the attractive stone cottages of the Cotswolds or the rolling hills of the lake district. Make your way to quirky cities such as Bristol or Brighton, or take a trip to the industrial north to experience historic centers such as Manchester or Liverpool. Wales offers stretches of luscious green countryside dispersed with small villages and seaside towns perfect for sampling traditional fish and chips. Northern Ireland is equally as green, and you must also ensure to explore the lively pub scene of Belfast.
Recommended travel vaccinations for the United Kingdom
Recommended Medication for Travelling to the United Kingdom
| Medication | Additional Information |
| --- | --- |
| Azithromycin or Suprax | Antibiotic in case of traveler's diarrhea |
Current Weather in the United Kingdom
Medical Care in the United Kingdom
The health care system operates successfully in the United Kingdom. Quality healthcare is provided to all of the population and is subsidized by the state. Although private clinics are available, public services offer a very similar quality of care. In order to take advantage of this reliable care, you should use a doctor contracted by the NHS. If you possess a European Health Insurance Card, your consultations will be free. If you do not have this card, make sure you purchase quality health care insurance.
There are plenty of pharmacies which will distribute prescription drugs, so make sure to bring your prescriptions.
Emergency services are also free, efficient, and are accessed by dialling 999.
Is the United Kingdom Safe for Travel?
| Safety and Security | Descriptive |
| --- | --- |
| Crime | High risk |
| Spiked food and drinks | Never leave drinks or food unattended |
| Fraud | Risk present, beware of ABMs |
| Terrorism | Risk present |
| Demonstration and civil unrest | Risk of violence |
| Road safety | Excellent, but narrow and congestedDriving is on the opposite side |
| Public transportation | Extensive and excellent |
| Mountain/trekking activities | Click the link below for more information |
| Health | Measles and Lyme disease warning |
| Risk level | High degree of caution |
Please click 
here
 for more information.
Do I Need a Visa to Visit the United Kingdom?
Prior to travel, make sure you check with your transportation company about any passport requirements. This is important as in some cases their regulations on passport validity may be more strict than those of the destination country.
Only a passport is required to enter the United Kingdom if travelling there under six months. Your passport must be valid for the length of your stay.
Please click here for more information.
Embassy of Canada to the United Kingdom information
When travelling to another country, it is important to know where the Canadian embassy is located in the event of:
A legal problem
A lost passport
The need to report a crime
It is advisable to make a copy of your original passport in case you lose it.
Canadian High Commission to the United Kingdom (LONDON)
Street Address:
Canada House, Trafalgar Square, London,
SW1Y 5BJ, England, United Kingdom
Tel.: +44 (0) 207 004 6000
Fax: +44 (0) 207 004 6053
Email: [email protected]
Canadian Consulate to the United Kingdom (BELFAST)
Tel.: 44 (0) 2897-542405
Email: [email protected]
Canadian Consulate to the United Kingdom (EDINGBURGH)
Tel.: 44 (0) 7702 359-916
Email: [email protected]
Canadian Consulate to the United Kingdom (Wales)
Tel.: 44 (0)165 6662 413
Email: [email protected]