Uzbekistan Travel Vaccines and Advice
If you are planning on making a big trip, why not visit Uzbekistan? Located in Central Asia, this country offers many touristic attractions such as the majestic Bibi Khanoum mosque, the necropolis "Shakh-i-Zinda" or the Mausoleum of Ismail Samani. Do not leave without a visit to the capital, the cultural center or the Fergana Valley. During your walkabouts, tempt yourself to some culinary delicacies such as Och, a delicious dish with rice, carrots, onions and mutton. Complete your trip with some hiking in the deserts and mountains.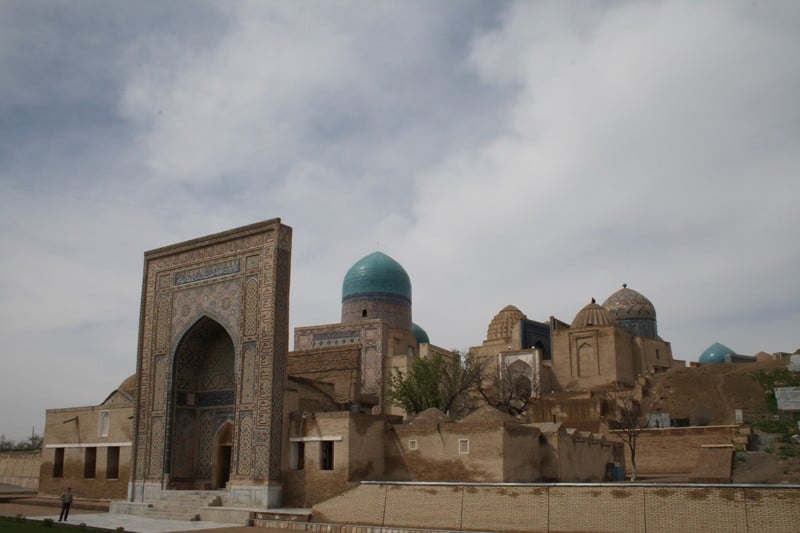 Recommended travel vaccinations for Uzbekistan
Recommended Medication for Travelling to Uzbekistan
| Medication | Additional Information |
| --- | --- |
| Azithromycin or Suprax | Antibiotic in case of traveler's diarrhea |
| Malarone, Doxycycline or Mefloquine | Recommended anti-malaria medication |
Current Weather in Uzbekistan
Medical Care in Uzbekistan
Medical care is limited in Uzbekistan, and there is an apparent shortage of medical supplies including disposable needles, antibiotics and anaesthetics. In the case of health problems in Uzbekistan, you can receive treatment from the Tashkent International Clinic which is available at any moment. In addition, the MDS-Servis Clinic is available.
Whilst drugs in pharmacies are imported, there is a definite shortage. Avoid using the 'black market' and bring an emergency pharmacy kit with you.
Public ambulance services are reached through dialling 103. Be aware that urgent cases require medical evacuation.
Is Uzbekistan Safe for Travel?
| Safety and Security | Descriptive |
| --- | --- |
| Crime | Risk present |
| Terrorism | High risk |
| Road safety | Poor road conditions outside of Tashkent |
| Public transportation | Only use official taxis; Caution requried when travelling by train |
| Areas bordering Afghanistan, the Kyrgyz Republic and Tajikistan | AVOID NON-ESSENTIAL TRAVEL |
| Health | Polio warning |
| Risk level | High degree of caution |
Please click 
here
 for more information.
Do I Need a Visa to Visit Uzbekistan?
Prior to travel, make sure you check with your transportation company about any passport requirements. This is important as in some cases their regulations on passport validity may be more strict than those of the destination country.
Both, a visa and a passport are required to enter Uzbekistan. The passport must be valid for the length of your stay.
If staying for more than 3 months, a medical certificate indicating a negative test for HIV is required.
Please click here for more information.
Embassy of Canada to Uzbekistan information
When travelling to another country, it is important to know where the Canadian embassy is located in the event of:
A legal problem
A lost passport
The need to report a crime
It is advisable to make a copy of your original passport in case you lose it.
Canadian Consulate to Uzbekistan (TASHKENT)
Street Address:
59A/50 Oybek Street,
Tashkent, 100015
Tel.: 998 (71) 252-1005
Fax: 998 (71) 252-1005
Email: [email protected]
Canadian Embassy to Russia (MOSCOW)
Street Address:
23 Starokonyushenny Pereulok,
Moscow, 119002, Russia
Tel.: 7 (495) 925-6000
Fax: 7 (495) 925-6025
Email: [email protected]
Please note that this is the website for the Canadian Embassy in Russia.