Venezuela Travel Vaccines and Advice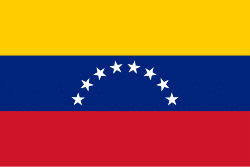 Venezuela is a country full of beauty with its many waterfalls, priceless natural environment and a large number of unique species of flora and fauna. During your hikes in the Canaima National Park, you will undoubtedly spot various breed birds and lush vegetation. You should also make it a priority to see the Falls of Salto. Bathed by the Caribbean Sea, Venezuela is home to a breathtaking coastline. Make your way to the university campus of Caracas, known for its modern architecture. For a spot of history, explore the famous monuments one by one.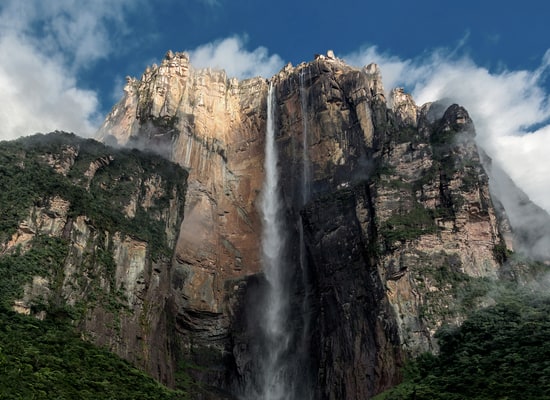 Recommended travel vaccinations for Venezuela
Recommended Medication for Travelling to Venezuela
| Medication | Additional Information |
| --- | --- |
| Acetazolamide or Dexamethasone | Recommended for prevention of acute mountain sickness |
| Ciprofloxacin, Azithromycin or Suprax | Antibiotic in case of traveler's diarrhea |
| Malarone, Doxycycline or Mefloquine | Recommended anti-malaria medication |
Current Weather in Venezuela
Medical Care in Venezuela
In Venezuela, it is possible to have excellent medical care, especially if you are in Caracas or in big cities. Many travelers use Clinica El Avila, Instituto Medico La Floresta or Centro Medico Docente La Trinidad. Public health facilities are free and in large numbers in the country, but medical supplies are scarce and care varies greatly. In rural areas, it is difficult to access good care. A medical evacuation by plane proves to be necessary in case of serious diseases.
Pharmacies in Venezuela are well stocked. Drugs that require a prescription come from the United States.
If you need a public ambulance, call 171. Note that the service is variable. To have good care, it is possible to call on a private ambulance. For this, call ServiMedic Venezuela.
Is Venezuela Safe for Travel?
| Safety and Security | Descriptive |
| --- | --- |
| Crime | Among the highest homicide rates; Risk present in Caracas city |
| Kidnapping | Risk present |
| Demonstrations and civil unrest | Risk present |
| Road safety | Poor road conditions; Avoid driving at night; Risk of fuel shortage |
| Public transportation | Avoid hailing taxis in the street; Caution required |
| Communication | Some areas do not have cellphone coverage |
| Excursions and recreational activities | Only go on excursions offered by tour operators |
| Colombia border | Extreme caution required |
| Health | Zika virus, Dengue fever, Diphteria and Measles warning |
| Risk level | AVOID NON-ESSENTIAL TRAVEL |
Please click 
here
 for more information.
Do I Need a Visa to Visit Venezuela?
Prior to travel, make sure you check with your transportation company about any passport requirements. This is important as in some cases their regulations on passport validity may be more strict than those of the destination country.
Only a passport is required to enter Venezuela for trips under 90 days. Yout passport must be valid for at least six months beyond the date of departure.
Please click here for more information.
Embassy of Canada to Venezuela information
When travelling to another country, it is important to know where the Canadian embassy is located in the event of:
A legal problem
A lost passport
The need to report a crime
It is advisable to make a copy of your original passport in case you lose it.
Canadian Embassy to Venezuela
Street Address:
Avenida Francisco de Miranda con Avenida Altamira Sur,
Altamira, Caracas 1060, Venezuela
Tel.: +58 212 600 3000
Fax: +58 212 261 8741
Email: [email protected]