Greece Travel Vaccines and Advice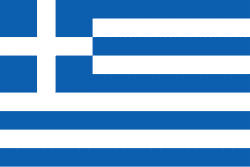 Greece is a mysterious land known for its myths and legends. With an incomparable cultural heritage, it also has a plethora of natural landscapes, like its islands and coastline of exceptional beauty. As soon as you arrive in this country, you will immediately want to visit its ancient treasures such as the Mount Olympus, the frescoes of the Minoan palaces in Crete, and the traces of the Atlantis City legends in Santorini. Make sure to see the famous Acropolis with your own eyes! If you get tired of sight-seeing, then you can always enjoy a relaxing tan on the beautiful beaches of the Greek islands. A change of scenery is guaranteed!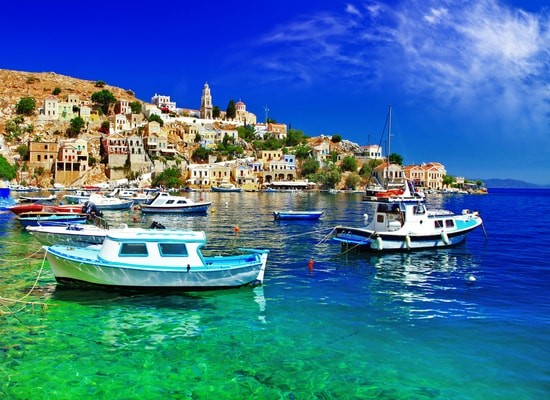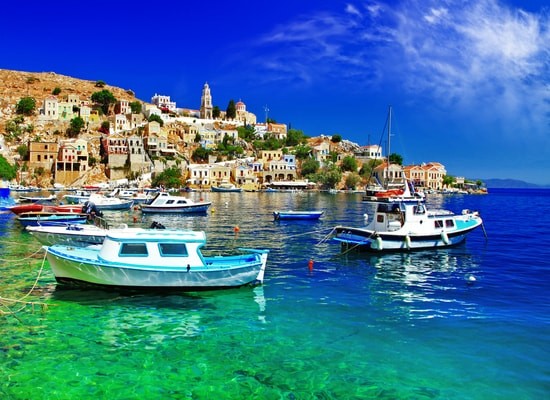 Recommended travel vaccinations for Greece
Recommended Medication for Travelling to Greece
| Medication | Additional Information |
| --- | --- |
| Acetazolamide or Dexamethasone | Recommended for prevention of acute mountain sickness |
| Azithromycin or Suprax | Antibiotic in case of traveler's diarrhea |
| Malarone, Doxycycline or Mefloquine | Recommended anti-malaria medication |
Current Weather in Greece
Medical Care in Greece
Due to its recent state of crisis, Greece is having difficulties in establishing its national health system. Unfortunately, lack of medicines and equipment is still the case in a number of Greek medical institutions. The country also lacks quality staff. However, it is possible to find good quality hospitals and private clinics which match American standards in hospitals and private clinics in Athens and Thessaloniki. These institutions speak english and french. Locating quality care proves more difficult in the Greek islands. In the event of medical complications in these more remote areas, evacuation to Athens or Thessaloniki will be necessary.
In larger cities, well-stocked pharmacies are generally easy to find, yet still, ensure to bring your pharmacy kit just in case of disease or emergency.  
In order to call for an ambulance, dial 112.
Is Greece Safe for Travel?
| Safety and Security | Descriptive |
| --- | --- |
| Crime | Risk present |
| Terrorism | Risk present |
| Demonstrations | Risk present; Avoid large gatherings |
| Fraud | Risk present |
| Public transportation | Reliable |
| Women's safety | Risk present |
| Road safety | Highest traffic fatality rate in Europe |
| Health | Measles warning |
| Risk level | Normal security precautions |
Please click 
here
 for more information.
Do I Need a Visa to Visit Greece?
Prior to travel, make sure you check with your transportation company about any passport requirements. This is important as in some cases their regulations on passport validity may be more strict than those of the destination country.
Only a passport is required to enter Greece for trips under 90 days. The passport must be valid for at least three months beyond the date of departure.
Please note that Greece is a part of the Schengen area, which allows crossing its countries borders' freely. However, all the countries within the Schengen Area are restrained to a cumulative stay of a maximum of 90 days per period of 180 days. Longer trips will require a visa.
Please click here for more information.
Embassy of Canada to Greece information
When travelling to another country, it is important to know where the Canadian embassy is located in the event of:
A legal problem
A lost passport
The need to report a crime
It is advisable to make a copy of your original passport in case you lose it.
Canadian Embassy to Greece (ATHENS)
Street Address:
48 Ethnikis Antistaseos Street,
Chalandri, 152 31, Athens, Greece
Tel.: 30 (210) 727-3400
Fax: 30 (210) 727-3480
Email: [email protected]
Canadian Consulate to Greece (THESSALONIKI)
Street Address:
19, N. Kountouriotou Street,
546 25, Thessaloniki, Greece
Tel.: 30 (2310) 256350
Fax: 30 (2310) 256351
Email: [email protected]