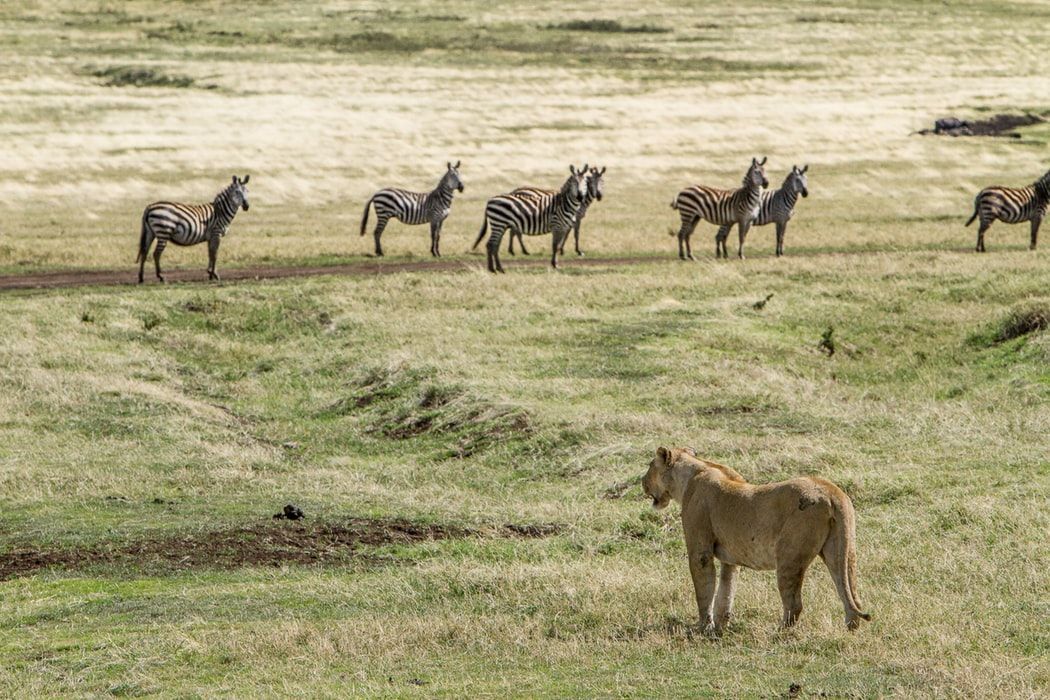 When we talk about Tanzania's highlights, most people think about Kilimanjaro or the UNESCO-listed Ngorongoro Crater, an ancient collapsed volcano offering astonishing game viewing opportunities. 
Maybe you think about the picturesque island of Zanzibar or the Serengeti and its endless plains.
These locations are Tanzania's highlights for a reason, however, if you want to visit the seldom seen and "off the beaten path" places, just keep reading until the end.
So without further ado, let's start with our top recommendations and all the things you need to know before going to Tanzania.
What to know before going to Tanzania?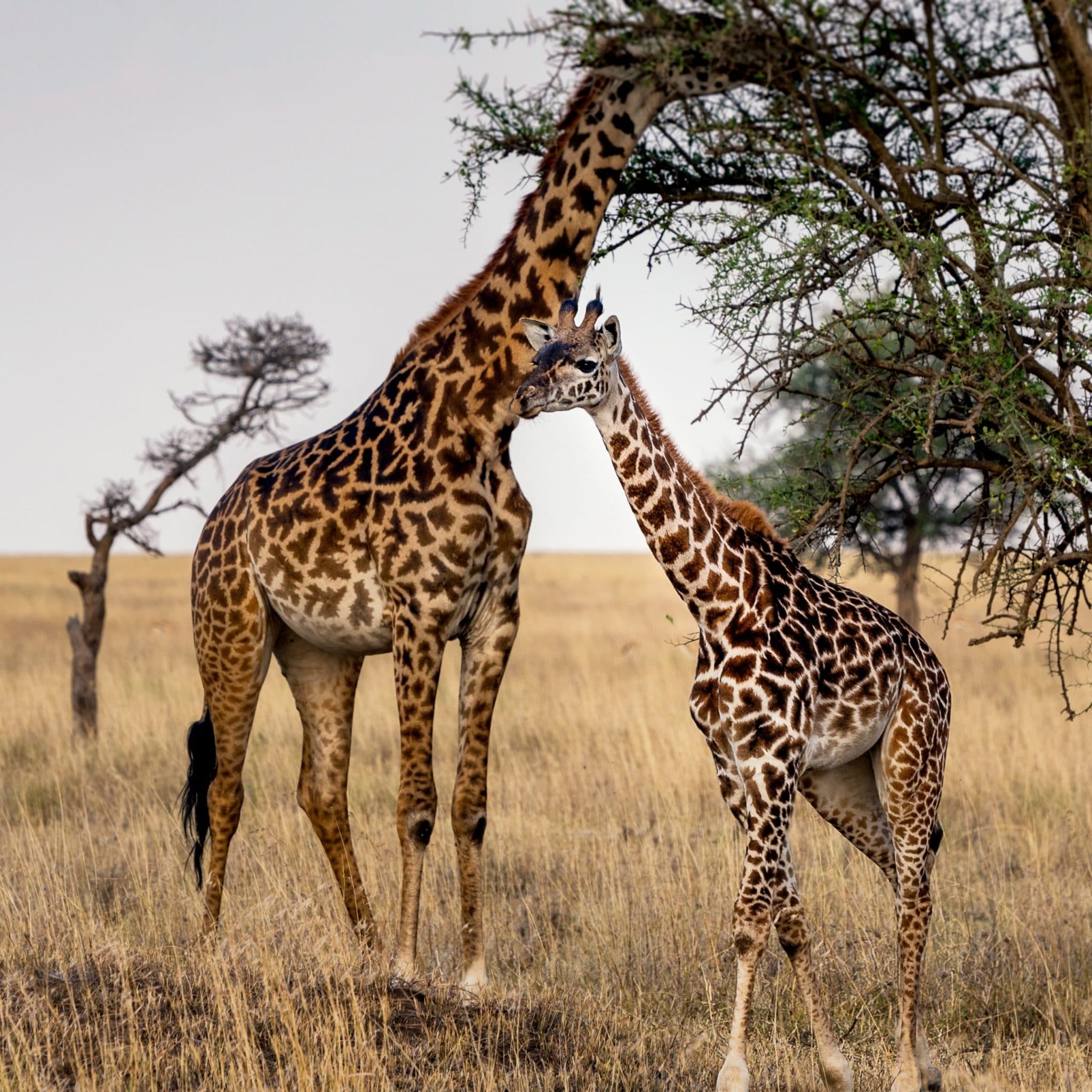 Below you'll find the most asked questions and their detailed answers. What's the best time to travel to Tanzania and when to visit different parts of Tanzania?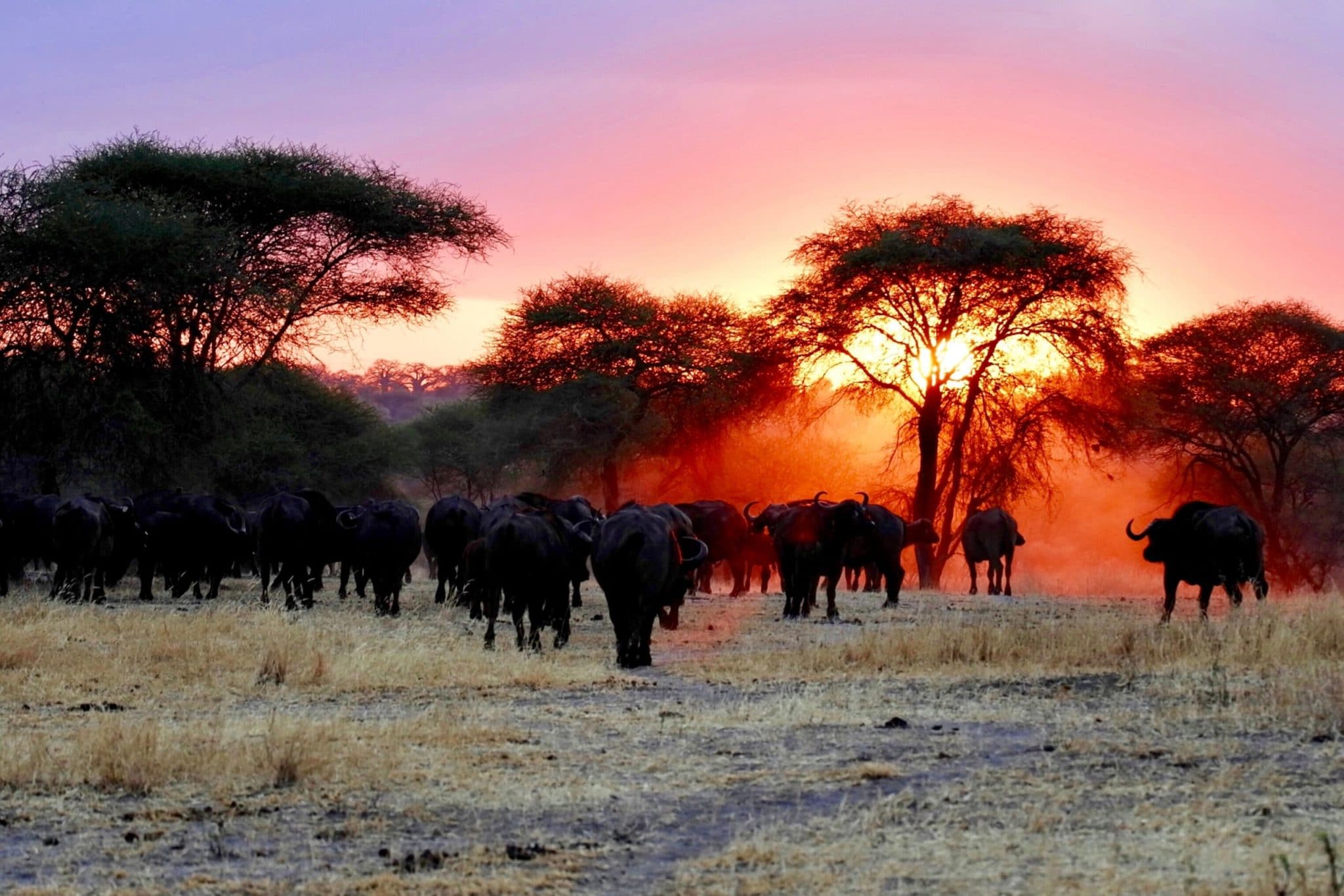 The best time to travel depends on what you're looking for in Tanzania. For example the best months for viewing the wildlife of Tanzania and visiting the southern and western circuit parks are during the dry season which runs from the late June to October. However, many of the more famous northern circuit parks can be visited all year-round. 
 To make this more clear you can check this section here. 
High Season:
When: From July to March 
Where to go: Northern circuit parks (can be crowded)
July to October

 
Where to go: Southern and western circuit parks; the atmosphere is never crowded any time of the year
Low Season:
1. When: During the months from April to May
2. Where to go: Northern circuit parks (northern circuit parks still get quite a few visitors unlike the southern and western circuit parks, where many lodges close down)
Best weather to go "off the beaten path":
1. When: During the months from June to October, there's little to no rainfall
2. Where to go:  You can check our Top 6 "off the beathen path" places list bellow
Worst Weather:
When: March and April, (this is the peak of the wet season)
Visa to Tanzania
Tanzania requires a tourist visa when travelling to the country, however, the process of having it is fairly simple. Just be careful to send your visa application at least two weeks before your trip to avoid stress. To make a proper application you'll need a valid international passport.
Once you have your visa is valid for 90 days, but only for a single visit. For more information on the visa application process, you can just go to the Tanzania Immigration Website.
Money and language in Tanzania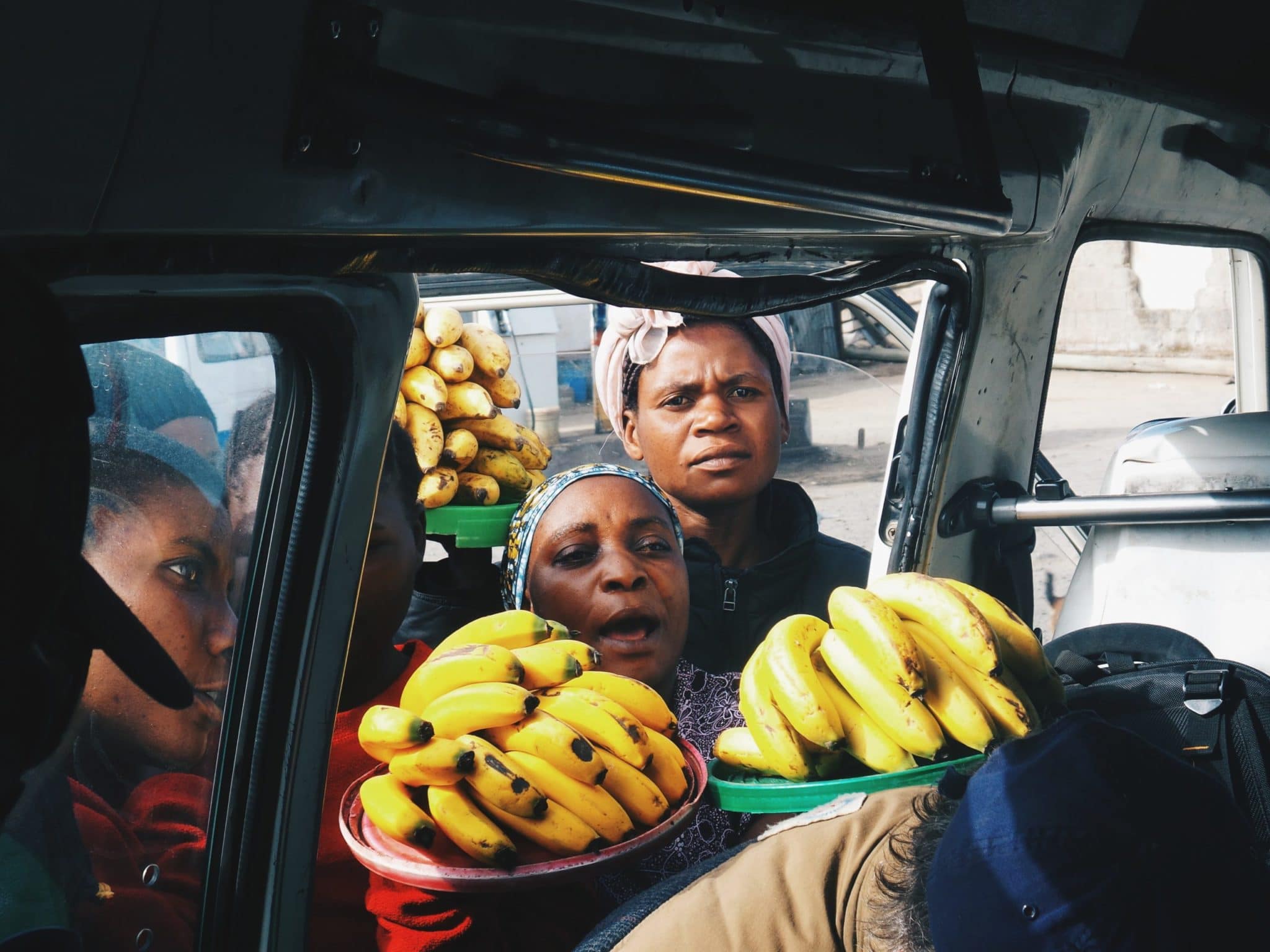 The official currency in Tanzania is the Tanzanian Shilling, which can be easily withdrawn from any of the ATMs in the country. Another option is to convert your local currency into American dollars because it's widely accepted all over the country.
It'll be very difficult for you to communicate with the locals because there are more than 100 languages spoken all over the country and only a small percentage of the people who live in Tanzania speak English.
The only places where you can hear English are hotels and tour agencies. So, you need to know that you can speak English only with the people who work in the tourism industry.
Travelling to Tanzania Safety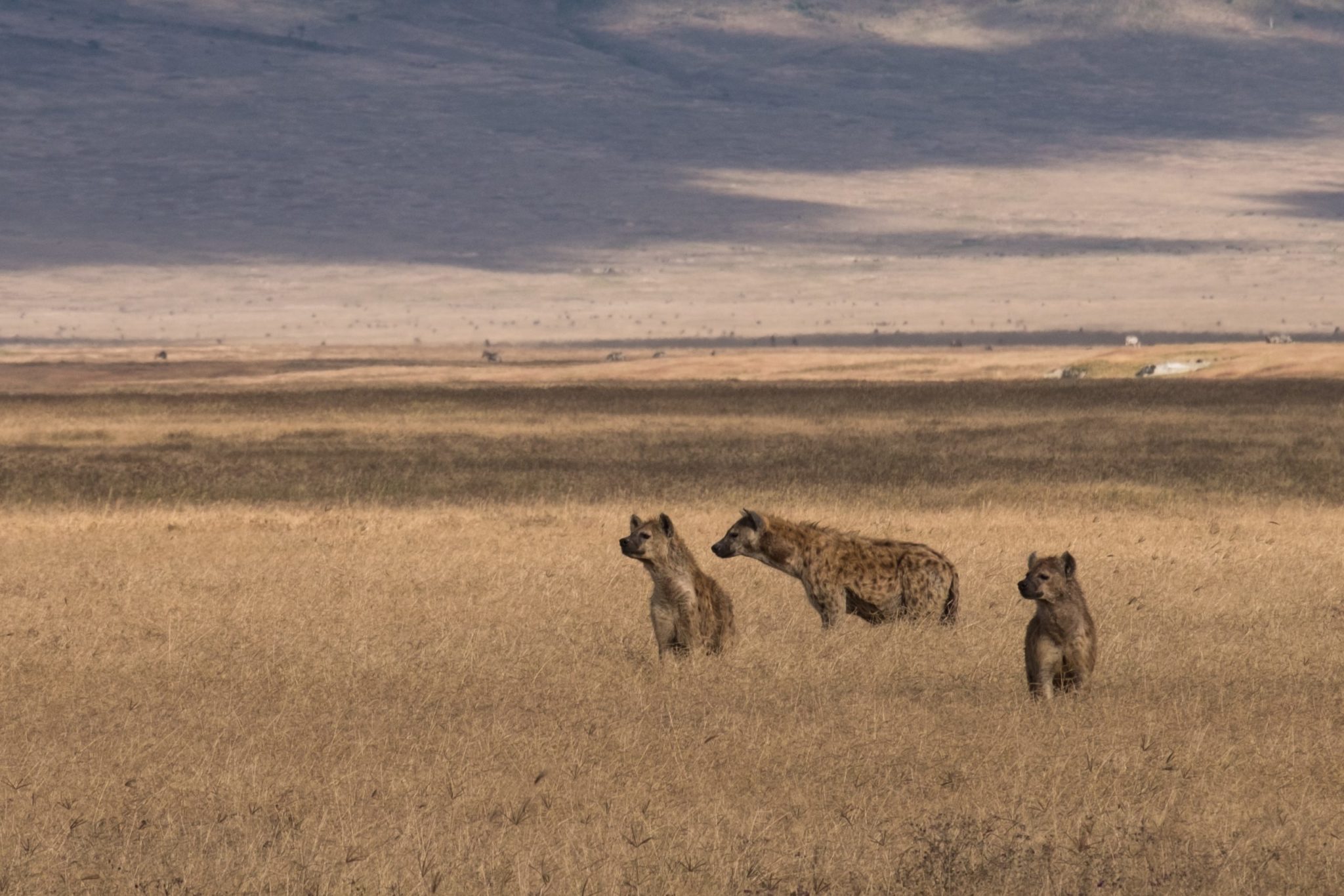 In general, Tanzania is a safe and hassle-free country. So if you follow the usual precautions of the government travel advisories.
Here are some essential tips to follow during your stay in Tanzania.
Avoid paying money for a trek or safari in advance before you've thoroughly checked if the company is credible.

Never hire taxis which are not from established taxi ranks or hotels, and never enter a taxi with an unknown passenger.

During the night, always travel by taxi, and avoid isolated areas.

Don't speak with anyone who comes up to you and ask you whether you remember them from the airport terminal or hotel.
What vaccinations are required when travelling to Tanzania?
Recommended Medication for Travelling to Tanzania
Medication

Additional Information

Acetazolamide or Dexamethasone

Recommended for 

prevention of acute mountain sickness (Mount Kilimanjaro – 5,895m)

Azithromycin or Suprax

Antibiotic in case of traveller's diarrhoea

Malarone, Doxycycline or Mefloquine

Recommended anti-malaria medication
Vaccination requirements before going to Tanzania. 
Recommended travel vaccinations for Tanzania
Vaccine

Disease Transmission

Contaminated water/food

Contaminated body fluids

(blood, sex, razors, needles, etc.)

Infected Animals

Mosquito bites

Airborne Droplets

 
Our top 6 recommendations for "off the beaten path" places to visit 
Lake Tanganyika
This lake is well-known for being one of the world's oldest freshwater lakes. This place attracts travellers with its lush forests on the one side of the lake and the dry woodland on the other. That's not all though; Lake Tanganyika also boasts a number of sandy beaches.
Snorkelling, Fishing, and Kayaking are only a little part of the bunch of activities which you can enjoy around the Lake Tanganyika. For photographers, this is the perfect place to capture the best wildlife moments during your holiday, or get the perfect instagram post.
Here you can expect to see various species like fish eagles, cormorants, pelicans, crocodiles, hippos, kingfishers and much more.
When to go to Lake Tanganyika?
The best time to visit this spot is during the months of June and September when the temperatures are cooler and the weather is dry. 
Where to stay during your stay in Lake Tanganyika?
If you're looking for luxury beach chalets on the water's edge Lake Shore Lodge is the right choice for you.
Lake Natron
Because of its high mineral content, this lake is famous for its flamingos. The lake contains a high concentration of salt, so there are so many algae in it, and the flamingos love algae..
Lake Natron is highly attractive for people who love to take pictures, trekking or birdwatching. Also by the lake is East Africa's only active volcano.
 Many people climb the volcano during their stay, however, if you're looking for something more challenging you can try the Crater Highlands week-long trek. This is the perfect trek for the more adventurous people, it goes from Ngorongoro to Lake Empakai and finishes back in Natron.
When to go to Lake Natron?
Here everything depends on what are your personal needs and what brings you to Lake Natron. 
If you want to spot some flamingos your season is the "breeding season" which is from September/October when the eggs are laid into December when the hatching is already done.
The dry season gives you a great opportunity for hiking and trekking, and it's during the months from June to September and January to March.
Where to stay nearby Lake Natron?
Lake Natron camp offers luxury tents on the edge of the lake. This is the perfect choice for every keen traveller. The camp also gives you full-day excursions to the nearby gorges and waterfalls.
Usambara Mountains
There's no doubt that Tanzania's most famous mountain is Kilimanjaro, however, it's not the only one worth visiting! The Usambara mountains are located southeast of Kilimanjaro, and carpeted in a virgin tropical forest, which makes it another excellent location for photography and wildlife spotting.
Here you can enjoy some of the best hiking and trekking opportunities in Tanzania because there are numerous picturesque rural villages and astonishing landscapes to see. In the Usambara Mountains you can really connect with the locals, if you choose to trek from one village to another.
The easiest to access is the east part of Usambara. The travellers who start their trip from here often head straight for the Amani Nature Reserve, which is home to Africa's largest botanical garden. Wildlife fans can spot a countless species of insects, birds, flowering plants, and towering trees.
Where to stay in the Usambara Mountains? 
Swiss Farm Cottage is situated in an idyllic setting on the foot of the forested Mount Mohandes. It's a great choice for families with two-bedroom chalets, a children's playground and bike hire available.
When to go to the Usambara Mountains?
The most pleasant time to visit the Usambara Mountains is during the cool, dry season which is between the months from May to October.
Always take waterproofs with you! The altitude of the region means it experiences more rainfall than the surrounding lowlands.
Pemba Island
If you think that only Zanzibar can offer you white sandy beaches in Tanzania, think again. 
Pemba island looks exactly like the dreamy island escapes you've already heard of.
The distance between the island of Pemba and Zanzibar is only 50 km because they lie in the same archipelago. But the two islands could not be more different.
Pemba is one of the few islands which is ignored by the tourist industry, and for now, it's not developed as a hot tourist destination.
The island will give you an amazing diving and snorkelling experience, thanks to its coral reefs and plethora of fish species.
When to go to Pemba Island
To catch the perfect beach weather, the best months are from July to October. This is the cool, dry season in Tanzania.
Where to stay in Pemba Island
If money is no object, stay in the exclusive underwater room at Manta Resort. If you want to make your trip to be more "budget-friendly" then you can book standard garden rooms which are a very good place for wellbeing during your stay there.
Little Chem Chem
When we talk about Africa's prime attractions, often the first thing that comes to mind are the big national parks. It's the same when we talk about Tanzania. In most cases, the travellers include only the 2 most famous national parks, Serengeti and Ngorongoro. 
In fact, if you're looking for the best safari experience, definitely Little Chem Chem can offer you new experiences like night safaris and off-road driving.
If you want to try the best safari experience in your life Little Chem Chem is your place.
Little Chem Chem also borders Tarangire, so all of this is making it an amazing spot for seeing the wildlife from the inside. You can see many different species like wildebeests, zebras, elephants, and lions.
When to go to Little Chem Chem?
The dry season (June to October) is the best safari experience. This is also when wildlife can be most easily seen. So there's no doubt that this period is the best for visiting Little Chem Chem.
Katavi National Park
This 4472 m² park is home to an extraordinary number of African wildlife, wavy wooded terrains, grass, and wetlands. All of this makes Katavi National Park one of the best unexpected gems of Tanzania.
If you go during the dry season you can see so many hippos, crocodiles, and buffalo inside the park. If you're lucky, you might also see elephants, giraffes, lions, and zebras.
Due to all of this, Katavi is not one of the most "budget-friendly" options you can choose. It's pricey and difficult to get there, but there's only one thing you need to be sure about.
Once you're there you'll see that's it's well worth it if you truly want to get "off the beaten path" in Tanzania. 
When to go to Katavi National Park?
The best time to visit Katavi National Park is again during the dry season (May-October). In this time the wildlife is groups around the remaining water.
Where to stay in Katavi National Park?
Katavi Wildlife Camp is where you can really feel how wild Tanzania is. Relaxing in you owns private veranda and hammock, surrounded by wildlife might be enough of a reason to visit on its own.