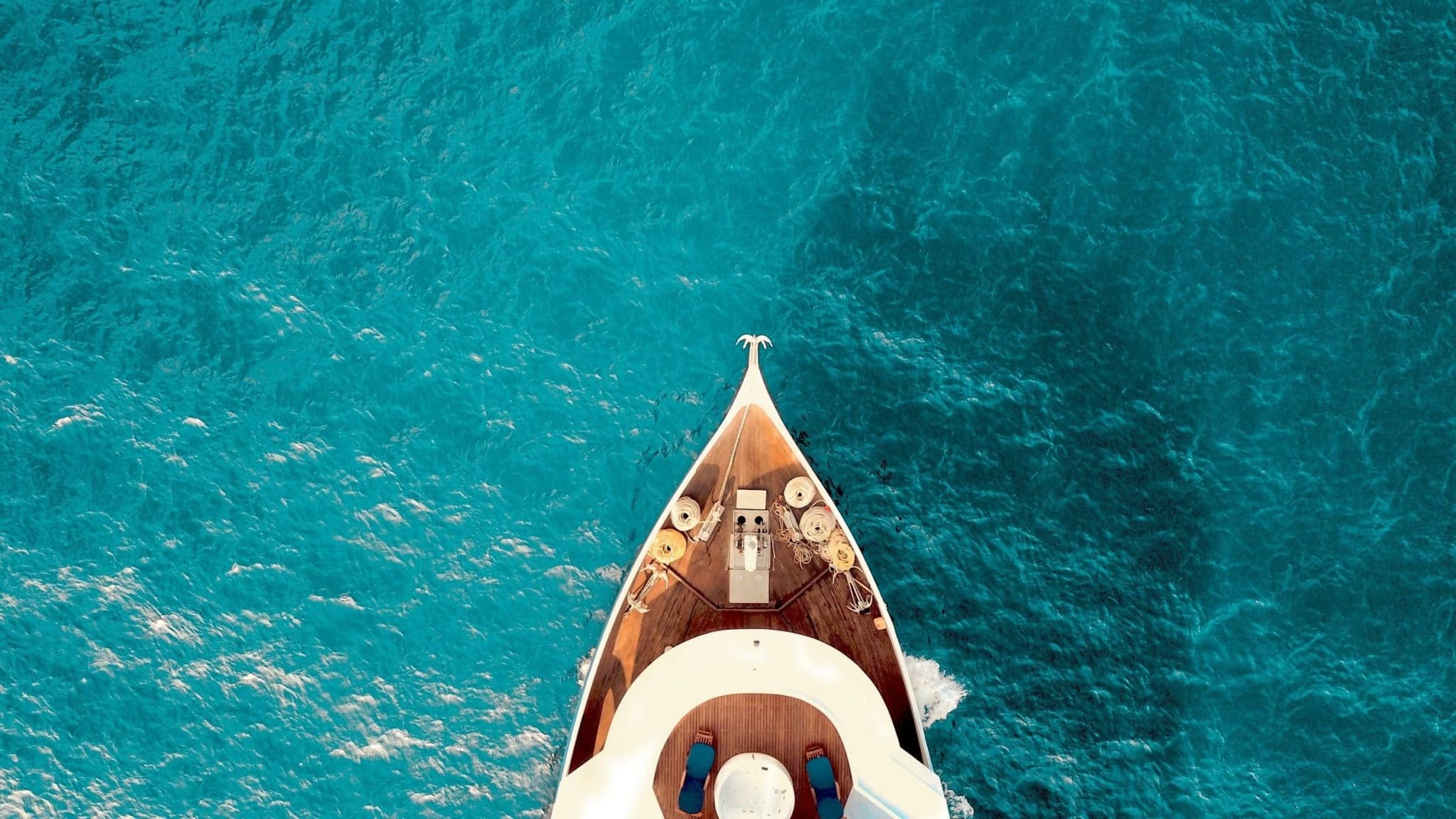 Today we take a look at our handpicked top dreamy islands escapes for 2019-2020 and help guide you with a few quick tips on what you need to bring and know before you go. We are taking a deep dive on travelling to Maldives, travelling to Seychelles and travelling to Belize.
Travelling to Maldives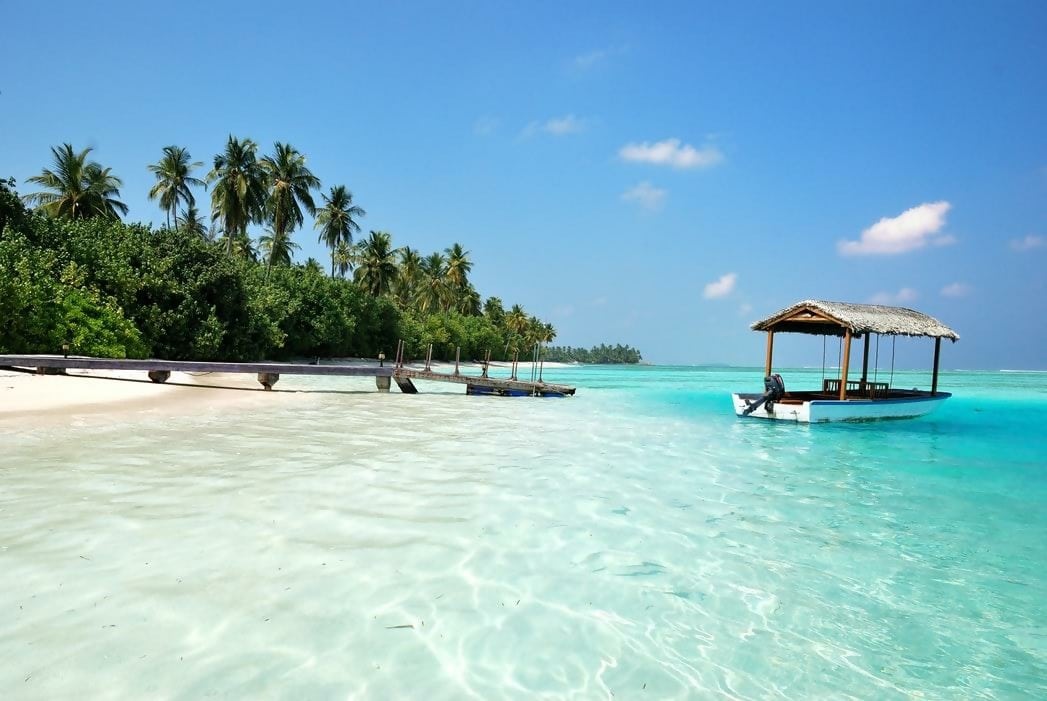 What to know before travelling to the Maldives?
The Maldives is one of the smallest yet most beautiful countries. Placed in the Indian Ocean, it is also well-known as one of the most popular romantic getaways for travelers. With its crystal clear water, coral reefs and plethora of activities, Maldives is a must-visit place for every keen traveler.
As with all island escapes, beachwear with plenty of sun protection is a must. For those looking to stay at a resort, the essentials you need to take are your beach gear and your favorite evening wear.
The easiest way to save some money when travelling to Maldives is to make sure you bring as many of the necessities as you can, such as sunblock and mosquito repellent. Because of the remoteness of the small island chain, resort boutiques tend to charge high prices for everyday goods you may have forgotten.
The Maldives is a Muslim country, and when going to one of the local island villages, it is advised to dress appropriately. For example, outfits that cover both the shoulders and the knees for women are suggested. Traditionally women should keep their shoulders and knees covered by their clothes and men just their shoulders.
If your home is far away from the Maldives, you can add one more destination to your trip with a visit to Sri Lanka or India. In fact, to go from the Maldives to Sri Lanka, you'll need a 1.5 hour flight  
When to visit Maldives?
Thanks to warm temperatures and little precipitation, the months between November to April are the best time for visiting the Maldives. This time is also well-known as the tourist seasons' peak and, as such, the room rates at resorts are expensive during this time.
However, in the Maldives, each island is home to a different resort, so you don't have to handle the whole mob during the high season like you might in other island destinations.
Where to stay in Maldives?
The Maldives are formed by 1,192 coral islands, set within 26 atolls, and spread across 35,000 square miles of Indian Ocean. This is enough to complicate accommodation options for many people. 
Generally speaking, hotels and resorts in Maldives are expensive and luxurious.. However, there are some places that stand above the rest because of their great all-inclusive and over the top luxurious options. 
Top 2 luxury resorts in Maldives
Located in Baa Atoll, which is UNESCO WORLD BIOSPHERE RESERVE, this is 1,4 km long and 400m wide island, and it's among the biggest islands in the Maldives. The azure blue waters, the tropical climate and the white sandy beaches are making this place hell of a travel destination for every keen luxury traveller. 
This 5-star hotel is situated on a private island which is located 400 km south of Malé and 55 km north of the Equator. Hadahaa atolls are well-known for being one of the deepest atolls in the world. The resort is drawn upon villas that have private plunge pools and direct access to the ocean or the beach.  
This island is formed by a vast coral reef with a unique marine life, which is the most colorful and varied in the Maldives.
The home of this ultra-luxe resort is the Noonu Atoll. This unique property is built on a tiny island that is protected from the ocean by the large coral reef. Typically this coral reef is home to many different fishes, sea turtles and rays.
This resort got famous after it was the playground of Kate and William during their Maldivian getaway a few years ago. The accommodations in the hotel contain contemporary design elements, elegant cathedral-style lofts and incredible outdoor areas with astonishing private swimming pools.
Budget Islands Maldives 
Since 2009, the Maldives started a policy, which allows locals to start their own guesthouses, and that was the door opening for many affordable and locally owned properties. 
Still there are no dorms or hostels in the country, however the private rooms can be easily booked for $50-160 CAD, depending on the living conditions, so if you're travelling with your lover or friend, your shared cost drops to $25-80 which is quite the bargain compared to $500 for an overwater bungalow.
Top 3 budget-friendly islands to stay in Maldives.
1. Thulusdhoo Island
Located in North Malé Atoll Thulusdhoo Island is just 30 minutes away from Velana International Airport. Because of the closeness to the Airport, this island gets even more budget-friendly. It is also close to many luxury resorts that offer day passes to outside guests. This island is a famous destination for course divers, surfers, solo travellers, families and even honeymooners. 
How to reach to Thulusdhoo Island?
The easiest way to reach Thulusdhoo Island is by Speedboat Transfers.
Boat Name: "Ref Cool Express."
Cost:  $45 CAD one-way
Departures:  Every day 8 am, 2:30 pm and 7:30 pm 
Duration: 30 minutes
Where to stay at Thulusdhoo Island?
These properties have exclusive offers for budget travelers, so you can check them on Google.
 Season Paradise

Canopus Retreats

Met House

Isola Guest House

Dream Inn
 2. Thoddoo Island
Here is our second must-visit island in the Maldives! This incredible place is situated in North Ari Atoll, which is 70 km away from Levana International Airport. You can take this distance for 1.5 hrs if you travel with a speedboat. This will cost you 55$ CAD one-way, but it's totally worth it because of the picturesque ocean landscapes which can be seen during the trip.
Considered as the "Agricultural Island" of the Maldives, Thoddoo is famous with its palm trees, watermelons, melons and papayas. It is also no way inferior to the luxury islands.It can brag with kilometres long bikini beaches adorned by the endless number of palm trees, and all of this in combination with killer sunsets and fondling sunny rays. 
The important thing to know is to note that in Thoddoo, there are no beachfront guesthouses, so you ill not be privileged to watch the ocean from your room, however, this is not enough to stop you from going there, especially when you're looking for cheap travel to the Maldives.
How to reach Thoddoo Island?
Departs: Speedboat trip from the Airport and Malé, every day at 11 am and 4 pm, Friday-Day off (no speedboat service)
Returns:  From Thoddoo to the Airport and Malé daily at 7 am &, Friday-Day off (no speedboat service)
Cost: CAD $55 one-way.
Time: 1 – 1.5hrs one-way depending on the weather conditions
Dhigurah Island
This island, which is called "The Long Island" by the locals, is situated in South Ari Atoll. Again, you can reach Dhigurah via speedboat for the price of CAD $72 one-way. You need to book your flight carefully because there is only one service per day. You can take the plane for CAD $180. However, this can be out of the friend zone of your wallet… (if you don't like it just delete it) 
How to get to Dhigurah Island?
Dhigurah Island Speedboat Service
Departs: From the Airport at 4 pm every day.
Returns: Departs from Dhigurah at 6:00 am is daily.
Cost: CAD 180$
Time: 2hr one-way journey.
Dhigurah Island Domestic Flight
Fast 20-minute domestic flight to Maamigili Airport and short boat ride to Dhigurah, which will cost you, CAD $180. However, there are multiple flight schedules every day.
 Where to stay at Dhigurah Island?
The owners can offer exclusive deals to the below Dhigurah Island properties:
Athiri Beach

White Sand Dhigurah

Bliss Dhigurah
 What to eat in Maldives?
Most the resorts in the Maldives offer the same-things like private beaches, secluded spas, and seaside restaurants. So what you want to see and do will help you while choosing the hotel.
Because of its location (between the Middle East, India, and Asia), the Maldivian cuisine is a bоuquet of flavours and influences.
One of the must-try traditional dishes is the fresh-caught tuna or reef fish. It's prepared with different aromatic spices, coconut milk, and curry.
Another not to miss dish is the Maldivian lobster. This traditional dish is cooked with ingredients like chilli, sea salt, curry leaves, garlic and pepper, served with butter garlic sauce.
What is prohibited in Maldives?

Islam was brought to the Maldives at the end of the 12th century, and since it's an Islamic nation, you're not allowed to bring any type of alcohol in the country. 
That means you can't drink or buy alcohol during your stay on any of the local inhabited islands. Only the private resorts are allowed to serve alcohol to their visitors. 
However, the Maldives isn't the right place to eat pork because pork is forbidden in Islam; however, you'll be able to enjoy the delicious seafood during your stay.
What vaccinations are required for Maldives?
Summit maintains the most accurate travel advice and vaccinations required for the Maldives on our page here to make sure you are covered
Travelling to Seychelles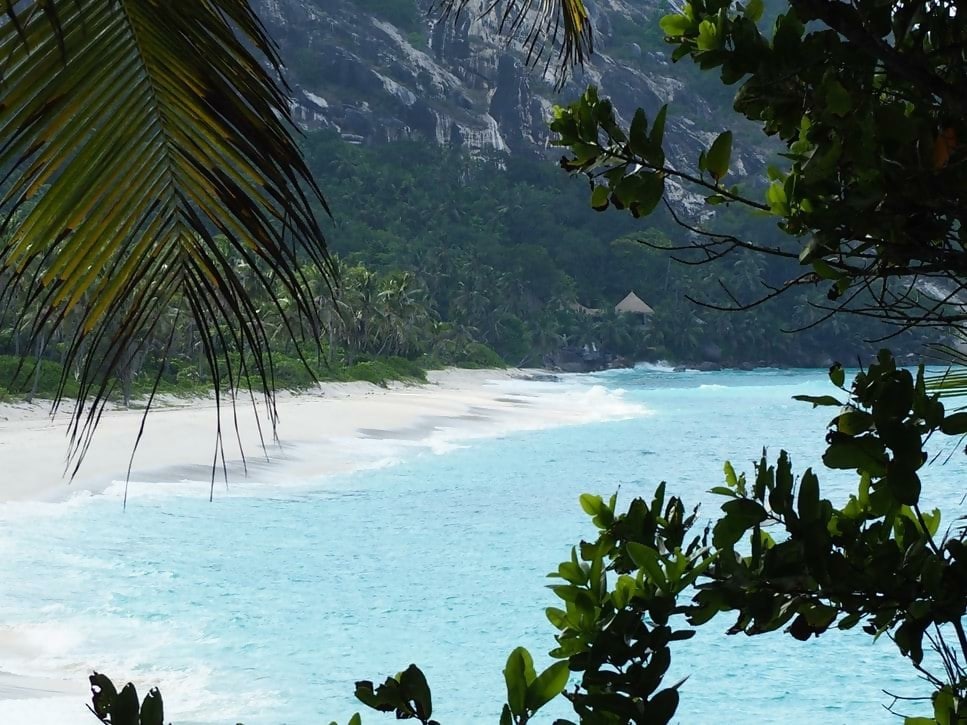 Seychelles offer some of the best beaches in the world, azure blue water and the needed calm atmosphere for people who want to relax. It is normal for this place to be a celebrity hangout. You can find so many small guesthouses hidden in the islands which are budget-friendly.
What to know before going to Seychelles?
The archipelago is located in the Indian Ocean and 489 km off the coast of Africa. In Seychelles, you can find a wide variety of landscapes and nature. 50% of Seychelles' land is a natural reserve.
Seychelles can brag with two places that are placed in the list of World Heritage of UNESCO. The first one is Vallée de Mai on Praslin, and the second one is Aldabra ato. The mountains overlook, the calm, pure water waves, and the pretty beaches can be the perfect content for your social media accounts.
You'll be able to feel the mix between different generations, religions and people. Once you're there, you will find out that all of this highly contributes to the richness of Seychelles culture.
The local people are well-known for their friendly attitude and their keen desire to introduce you to their culture a culture which includes things like their customs, cuisine, and calm lifestyle.
Hiking in the mountain, riding a bike, jet skiing, seabed enjoying the sun, there's no doubt that this is the perfect place for everyone who's looking for a dreamy island escape!
Where to stay in Seychelles?
Cheap accommodations in Seychelles
The first rule when booking a place to stay in Seychelles is to book it in advance. In fact, after you arrive at the airport, you'll need to prove that you have accommodation booked, so you need to book in advance of your trip.
Seychelles are full of luxury options which can stretch budgets quite easily. For those budget conscious travelers look for some family-run guesthouses or villas, bungalows and chalets.
Your expected rate per night will be around CAD$ 120-260 for two or three people depending on the specific location and facilities.
We recommend you to stay in Fler Payanke's apartment, which is placed on the east coast of Mahé. This great place to stay is set on a hill overlooking Anse Royale bay. It's also 2 minutes walk away from the beach, bus stop, and a few shops and places to eat. The studio apartment, including the balcony and kitchen and will cost you around CAD $130 a night 
Another great idea for accommodation is this studio, for example, which can be found in the far north of Mahé will cost you around CAD $140 a night for two people.
If you're looking for a villa which can take up to 3 people we recommend this villa. It's located on the west coast and will cost you CAD $170.
Luxury accommodations in Seychelles
 Based on feed back from our clients we have picked our favorite luxury resorts in the world's most gorgeous archipelago.
HILTON SEYCHELLES LABRIZ RESORT & SPA
Most of the guests of this amazing place arrive here by their own helicopter or boat. The award-winning resort is surrounded by the Indian Ocean and tropical nature. It is the only resort on the majestic Silhouette Island, 90% of which is protected by the government of Seychelles. 
There are plenty of fun activities you can do here. For example, you can explore the beaches, mountains and virgin rain forest. Guest can also practice sailing, fishing, and enjoy five-star diving and dining. 
Every private villa has its own pool garden and terrace!
If you're looking for breathtaking views of the opal-hued ocean, lush green hills, crystal blue water and lush green hills, Raffles is the right resort for you. This resort is made up of 86 amazing villas, which have private pools as well.
Banyan Tree Seychelles is situated on the beautiful south-western coastline of Mahé island. Typically for this type of resorts, the complex has 60 incredible Creole-style villas. All the villas are located along or above the pristine beach of Intendance Bay. 
Here also, all of the villas come with a private pool and exquisite colonial decor
When to visit Seychelles?
The best time to visit is during the months of March, April and May. The weather is quite unpredictable, so you should to check the weather forecast and be sure you've got the right attire for the day. The temperature is always between 24° and 32°C, which makes that task a bit easier.
In the months of May until September, the weather is well-known for being particularly windy. The rainy season starts from November to January, so your stay can get a bit wet!
Travelers who are looking for scuba diving should visit Seychelles during the months of November, October or April.
What to eat in Seychelles?
The freshest food in Seychelles will be seafood or fish. There are two types of cooking styles. The first one is the Italian style, and the second is Creole style, which is full of an assortment of spices and flavors. Watch out however as it can get a bit hot!
What vaccinations are required for Seychelles?
Summit maintains the most accurate travel advice and vaccinations required for Seychelles on our page here to make sure you are covered.
Travelling to Belize
What to know before visiting Belize?
Well-known for being one of the best travel destinations in Central America, Belize is among our favorites in this region.
Belize is famous for its well-rounded offerings for everyone: starting from the people who love to dive, the honeymooners or just ordinary travelers. Belize is not a big country, but you'll need more than just a few days to explore it.
Scuba divers and snorkeling enthusiasts from all around the globe travel to Belize for it underwater beauty. Picturesque beaches, barrier reef, draws, walking through the jungle or feel the vibrant culture of this country.
The country is famous for its national parks. Belize also offers archaeology and culture, and you can explore world history heritages like the Mayan sites of Altun Ha, Caracol, and Lamanai.
Where to stay in Belize?
Once home to the Maya civilization, this small but perfectly formed country encircles Caribbean beaches and South American jungles, is bordered by its own barrier reef. 
The country is full of temples and artifacts from ancient times, which make it a superb place to explore the history and adventure lovers. There are more types of activities to enjoy, like zip-lining through the jungle, horse back riding, hiking, scuba diving and snorkeling. 
Luxury Hotels in Belize
Standing still on Ambergris Caye and placed on Belize's largest island, Victoria House Resort and Spa is a beachfront resort. This hotel is well-known as one of the first-ever built in the country, so their experience shows that they have service, which is second-to-none.
The accommodation is rooms, villas, suites and casitas, situated just steps away from the ocean. Make time to have dinner at Victoria's Palmilla Restaurant, where the mix of continental dishes and seafood dominate the menu. 
Since 2018 in the hotel, you can find the largest full-service spa on Ambergris Caye. It has a state-of-the-art fitness centre, yoga classes, child therapies, and five treatment rooms.
This is the perfect place for the honeymooners, hard romantics, and adult-only groups all driven by one thing, and it's their desire for a dreamy island paradise.
Every oceanfront villa has its modern requirements for a luxury stay: air conditioner, large bathroom, plump bedding, hammocks, etc. 
For 2 years, there are new overwater Serenity Spa and ocean-facing yoga decks. And if you book an all-inclusive stay package, you'll be benefited from having unlimited local beers, meals, local soft drinks and spirits, various tours such as snorkelling and diving.
Most of the people arrive here by helicopter or speedboat. The island is located three miles off the coast of Belize. If you're looking for super-luxe treatment kicks off with a king-style welcome, this the right place for you. When the new guests are arriving, the entire staff gets lined up to greet you. 
The resort is made up of 7 ultra-private and romantic beach villas. Every villa in the complex has his own "houseman" who's on-call 24\7 to tend to your personal needs.  
Staying in Belize on a budget
You'll struggle to find a basic guesthouse private room anywhere for less than CAD 65$ a night. However, you can stay in some lovely guesthouses in San Ignacio and Palencia which are well worth the price. 
People from all around the globe are saying that they couldn't get enough of this guesthouse placed in San Ignacio. And it's one of the most highly recommended for checking out before travelling to Belize on a budget. There is A/C and Wi-Fi in the rooms, so your comfort is guaranteed.
This hotel is one of the best budget options in the town of Palencia. For the price of CAD $65 a night, you can have access to a beachside room on the best stretch of sand in town. You can't find this price in any online booking website, so it's a good idea to book through their website.
When to visit Belize?
The month between the end of November to mid-April are the best to visit Belize. Those months are the dry season and typically the peak tourist season. The average temperature for all year round is 27°C every day.
From the end of April and during May, the temperatures and the humidity levels reach their peak with temperatures can reach 31°C during this period.
What are the typical costs when travelling to Belize?
For the people who are backpacking, our suggested budget is around 55-60$ CAD (100BZD) every day. However, there are many ways to reduce costs, including local transportation and a variety of free activities like parks and archaeological sites. 
Belize also offers a world of luxury with some resorts and exotic retreats for those looking at a more upscale travelling adventure.
Our three dreamy island picks can offer so much. No matter how old are you or what you want to do, there are activities for everyone.
So if you want to relax or connect with nature and wildlife, these three are the right places to do that. There is one thing we're sure about, and it's that you'll never get tired of going to these three places no matter how many times you visit them.
What vaccinations are required for Belize?
Summit maintains the most accurate travel advice and vaccinations required for Belize on our page here to make sure you are covered.