Czech Republic Travel Vaccines and Advice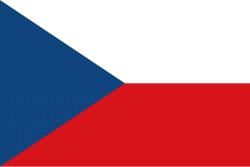 The Czech Republic is popular among tourists, especially with visits to Prague. Renowned for its historical heritage, the medieval town is home to a number of ancient monuments built in Gothic, Renaissance, Roman and Baroque times. During your stay, you should not miss a chance to see the majestic Notre-Dame-du-Tyn Church and Gothic arcades houses. Next on the list is Kutna Hora which houses the imposing St. Barbara Church and impressive Cathedral of Our Lady of Sedlec. If you have time, pay a visit to the Jewish Quarter and the city of Moravia to catch a glimpse of Castle Lednice-Valtice.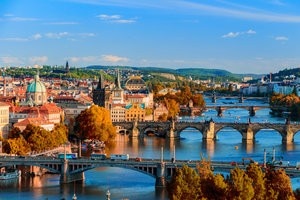 Recommended travel vaccinations for Czech Republic
Recommended Medication for Travelling to the Czech Republic
| Medication | Additional Information |
| --- | --- |
| Azithromycin or Suprax | Antibiotic in case of traveler's diarrhea |
Current Weather in the Czech Republic
Medical Care in the Czech Republic
There are ample clinics offering excellent medical care in the Czech Republic. The Motol Hospital provides treatment for all kinds of diseases as well as major and minor trauma. The Na Homocle Hospital is another recommended place for treatment.
Although it is always advisable to bring a first aid kit, pharmacies in the Czech Republic are open 24/7 and therefore you do not need to worry about accessing medicines.
Emergency services are accessible through 112 in the Czech Republic, but response times can prove slow. If you are suffering from a serious illness which requires more specific treatment, you should seek medical evacuation.
Is Czech Republic Safe for Travel?
| Safety and Security | Descriptive |
| --- | --- |
| Crime | Low risk; Caution required in public transports |
| Terrorism | Risk present |
| Road safety | Caution required in rural areas |
| Public transportation | Only use AAA Radiotaxi/ Cititaxi/ Profitaxi |
| Fraud | Beware of ATM scams; |
| Spiked food and drinks | Leave nothing unattended |
| Health | Measles warning |
| Risk level | Normal security precautions |
Please click 
here
 for more information.
Do I Need a Visa to Visit the Czech Republic?
Prior to travel, make sure you check with your transportation company about any passport requirements. This is important as in some cases their regulations on passport validity may be more strict than those of the destination country.
Only a passport is required to enter the Czech Republic. Your passport must be valid for at least 3 months beyond the date of departure.
Please note that the Czech Republic is a part of the Schengen area, which allows crossing its countries borders' freely. However, all the countries within the Schengen Area are restrained to a cumulative stay of a maximum of 90 days per period of 180 days. Longer trips will require a visa.
Please click here for more information.
Embassy of Canada to the Czech Republic information
When travelling to another country, it is important to know where the Canadian embassy is located in the event of:
A legal problem
A lost passport
The need to report a crime
It is advisable to make a copy of your original passport in case you lose it.
Canadian Embassy to the Czech Republic
Street Address:
Ve Struhach 95/2, 160 00 Prague 6,
Czech Republic
Tel.: 420 272 101 800
Fax: 420 272 101 890
Email: [email protected]