Denmark Travel Vaccines and Advice

Situated between the North and Baltic seas, Denmark will provide you with picture postcard scenes. Consisting of a peninsula and approximately 406 islands of varied landscapes, there is something for every tourist. Among places not to be missed, the Faroe Islands and Greenland prove extensions of the beautiful nature offered by Denmark. Copenhagen provides a bustling city experience, known for its design, green gardens, contemporary architecture and royal palaces. Ensure to visit the statue of the Little Mermaid next to the harbour, which was built in homage to Hans Christian Andersen. In order to explore this colourful country and its surroundings, hire a bike along the greenery-lined cycle paths.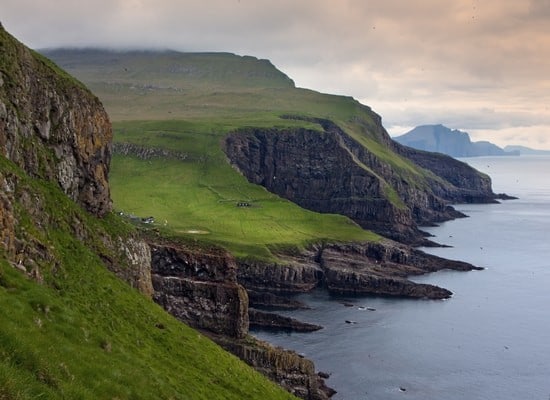 Recommended travel vaccinations for Denmark
Recommended Medication for Travelling to Denmark
| Medication | Additional Information |
| --- | --- |
| Azithromycin or Suprax | Antibiotic in case of traveler's diarrhea |
Current Weather in Denmark
Medical Care in Denmark
In Denmark, most primary health services are free and of good quality. For basic care, you should contact a general family doctor who will recommend you to consult a specialist if necessary. From consultations through to free emergency treatments, services are high quality from start to finish. However, it is worth noting that medical facilities are limited in the Faroe Islands, and medical evacuation is often essential in the case of serious illness or complication.
Access to medicines is fairly easy, as Denmark offers approximately 300 pharmacies with public licenses issued by the ministry of health. These offer a wide range of reliable and good quality medicines. The price is fixed throughout the country and you only pay a third of the drugs. However, ensure to pack a first aid kit to anticipate any medical problems.
Dial 112 to access emergency services.
Is Denmark Safe for Travel?
| Safety and Security | Descriptive |
| --- | --- |
| Crime | Risk presentDo not take pictures if you're travelling to Christiania, there's zero tolerance for this behaviour |
| Terrorism | Risk present |
| Demonstrations | Risk of violence |
| Road safety | Excellent road conditions |
| Health | Measles warning |
| Risk level | Normal security precautions |
Please click 
here
 for more information.
Do I Need a Visa to Visit Denmark?
Prior to travel, make sure you check with your transportation company about any passport requirements. This is important as in some cases their regulations on passport validity may be more strict than those of the destination country.
Only a passport is required to enter Denmark if travelling there for under 90 days. The passport must be valid for at least three months beyond the date of departure.
Please note that Denmark is a part of the Schengen area, which allows crossing its countries borders' freely. However, all the countries within the Schengen Area are restrained to a cumulative stay of a maximum of 90 days per period of 180 days. Longer trips will require a visa.
Please click here for more information.
Embassy of Canada to Denmark information
When travelling to another country, it is important to know where the Canadian embassy is located in the event of:
A legal problem
A lost passport
The need to report a crime
It is advisable to make a copy of your original passport in case you lose it.
Canadian Embassy to Denmark
Street Address:
Kristen Bernikowsgade 1, 1105 Copenhagen K., Denmark
Tel.: 45 33 48 32 00
Fax: 45 33-48-32-20
Email: [email protected]