France Travel Vaccines and Advice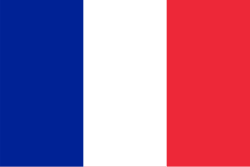 France offers thousands of activities to travellers. Take a break on the  Provençal nature trail shaded by linden trees, enjoy the lively atmosphere along Parisian boulevards, lounge on a Landres beach, challenge high alpine peaks, cycle through Burgundy vineyards, or visit the emblematic monuments of the country. The reasons to visit France are endless. Beyond its diverse landscapes, it has many other exciting faces. Its culture varies from one province to another; its culinary arts are refined and diverse, and historical monuments are found in every region. France fascinates with its many faces. Summer is warm and lively, whilst winter is crisp and charming. What are you waiting for? Pack your bags and vacation in France!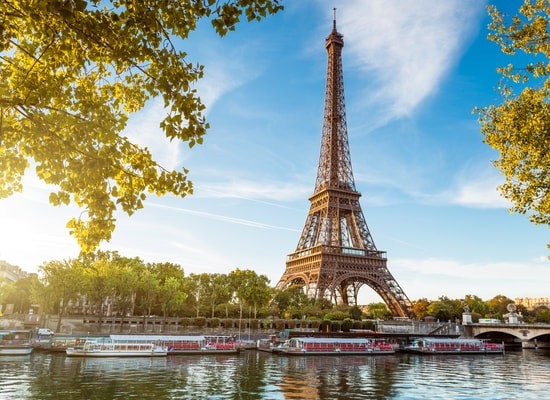 Recommended travel vaccinations for France
Recommended Medication for Travelling to France
Current Weather in France
Medical Care in France
According to the World Health Organization, France is home to one of the best health systems in the world, including its emergency services, hospitalisation and medical care. You are assured to receive widely available quality and safe care which is akin to US standards. French residents and expatriates have access to the latest discoveries in medical treatment and are covered by health insurance for these services. Each institution, weather national or regional, private or public, is under the strict control of different institutions.
Rest assured that it is easy to locate pharmacies in all French cities and that most of these are well supplied.
To call emergency services, which operate quickly and efficiently, dial 112.
Is France Safe for Travel?
| Safety and Security | Descriptive |
| --- | --- |
| Crime | Risk present |
| Terrorism | Risk present |
| Demonstrations | Risk of violence |
| Road safety | Good road conditions |
| Public transportation | Good to use Only use official taxis |
| Fraud | Beware of ATM scams |
| Mountain activities | Click the link below for precautions |
| Health | Measles warning |
| Risk level | High degree of caution |
Please click 
here
 for more information.
Do I Need a Visa to Visit France?
Prior to travel, make sure you check with your transportation company about any passport requirements. This is important as in some cases their regulations on passport validity may be more strict than those of the destination country.
Only a passport is required to enter France for trips under 90 days. The passport must be valid for at least three months beyond the date of departure.
Please note that France is a part of the Schengen area, which allows crossing its countries borders' freely. However, all the countries within the Schengen Area are restrained to a cumulative stay of a maximum of 90 days per period of 180 days. Longer trips will require a visa.
Please click here for more information.
Embassy of Canada to France information
When travelling to another country, it is important to know where the Canadian embassy is located in the event of:
A legal problem
A lost passport
The need to report a crime
It is advisable to make a copy of your original passport in case you lose it.
Canadian Consulate to France (NICE)
Street Address:
10, rue Lamartine,
06000 Nice, France
Tel.: 33 (0)4 93-92-93-22
Fax: 33 (0)4 93-92-55-51
Email: [email protected]