French Polynesia Travel Vaccines and Advice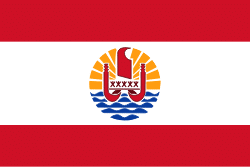 For those who wish to reconnect with nature, French Polynesia is the place to be. A paradisiacal archipelago south of the Pacific Ocean that will offer a total change of scenery. Tahiti, Bora-Bora or Moorea are home to beautiful beaches perfect for swimming or basking in the sun. Scuba dive to discover the rich coastal seabeds, discovering a variety of marine wildlife. On land, the sights of waterfalls and lush vegetation will leave nature lovers speechless. Do not forget to capture the most beautiful landscapes of French Polynesia, discovering its history through jewels such as the Ethnographic Museum of Puna'auia.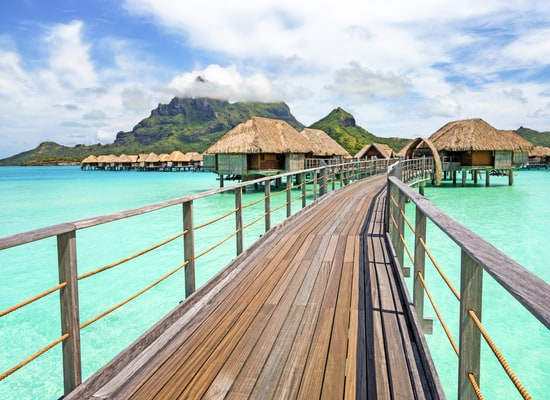 Recommended travel vaccinations for French Polynesia
Recommended Medication for Travelling to French Polynesia
| Medication | Additional Information |
| --- | --- |
| Azithromycin or Suprax | Antibiotic in case of traveler's diarrhea |
Current Weather in French Polynesia
Medical Care in French Polynesia
You can expect an identical health care system to France in French Polynesia. If you are staying in Hawaii, it is possible to be treated at the Territorial Hospital, the Paofai Clinic or the Cardella Clinic. You will also find adequate care at the two main hospitals in Papeete. French Polynesia offers 6 general hospitals and a total of 20 medical centers and dispensaries. Despite this, you will find it more difficult to access medical care in remote islands.
If you experience an emergency, you should dial 15. If you require an ambulance in Tahiti, call SOS Medecins at 689 40 423 456. The response time is quick and paramedics have been well trained for providing care in emergency situations.
Is French Polynesia Safe for Travel?
| Safety and Security | Descriptive |
| --- | --- |
| Crime | Risk present |
| Adventure activities | Be wary of security measures |
| Demonstrations | Avoid demonstrations |
| Road safety | Narrow roads and unpaved secondary roads |
| Risk level | Normal security precautions |
Please click 
here
 for more information.
Do I Need a Visa to Visit French Polynesia?
Prior to travel, make sure you check with your transportation company about any passport requirements. This is important as in some cases their regulations on passport validity may be more strict than those of the destination country.
If staying under 90 days, then only a passport is required to enter French Polynesia. The passport must be valid for at least 3 months beyond the date of departure.
Please click here for more information.
Embassy of Canada to French Polynesia information
When travelling to another country, it is important to know where the Canadian embassy is located in the event of:
A legal problem
A lost passport
The need to report a crime
It is advisable to make a copy of your original passport in case you lose it.
Australian Consulate to New Caledonia (NOUMÉA)
Street Address:
Immeuble Norwich, Level 2, 11 Georges Baudoux street,
Artillerie, Noumea, New Caledonia
Tel.: 687 272 414
Email: [email protected]
Canadian High Commission to New Zealand (WELLINGTON)
Street Address:
Street AddressLevel 11, 125 The Terrace,
Wellington 6011, New Zealand
Tel.: +64 4 473-9577
Fax: +64 4 471-2082
Email: [email protected]
Click here to access the embassy's website
When you're in New Caledonia, you can visit the Australian Consulate General in Nouméa. Please note that this is the website for the Canadian High Commission in New Zealand. There is no Canadian government office in New Caledonia.