Ireland Travel Vaccines and Advice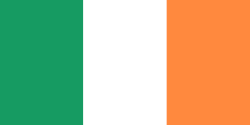 With its pristine lakes, wild cliffs, medieval cities of exceptional architecture and lively culture, these places will be engraved in your memories after your visit to Ireland. It is the destination of choice for all those who like to venture off the usual track. In addition to the beauty of its natural landscapes, Ireland proudly shows its cultural richness. Its standing monuments still speak of its past. By traveling through its hidden cities and villages, you will realize that it is not only a country to visit, but also to live. Dublin immerses you in a luxurious lifestyle and a peaceful atmosphere. Then take the coastal path of Antrim to enjoy its extraordinary sandy beaches and where castles in ruins and nature pleasantly mix to offer a marvelous landscape. Visiting the Country Clare and the Cliffs of Moher is also recommended.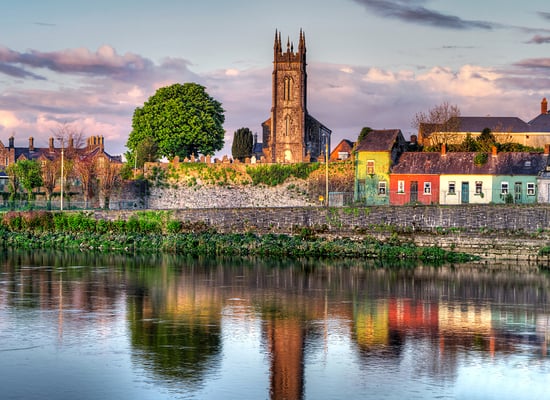 Recommended travel vaccinations for Ireland
Recommended Medication for Travelling to Ireland
| Medication | Additional Information |
| --- | --- |
| Azithromycin or Suprax | Antibiotic in case of traveler's diarrhea |
Current Weather in Ireland
Medical Care in Ireland
Ireland offers easily accessible health care services and has progressed to the point where the quality of its health system is no longer in question. However, please be aware that the wait time can be long for treating infectious diseases. For citizens and residents of the European Union or EFTA, public health services are free. However, it is highly recommended to use private hospital services which prove costly but offer excellent services.
Pharmacies nationwide are well supplied with European medicines, yet it is still recommended to take a travelling pharmacy kit with you.
To call an ambulance, dial 112.
Is Ireland Safe for Travel?
| Safety and Security | Descriptive |
| --- | --- |
| Crime | Low risk |
| Terrorism | Risk present |
| Demonstrations | Risk of violence |
| Road safety | Opposite driving compared to Canada; Caution required in roundabount |
| Public transportation | Taxis are really available; Bus and trains can get overcrowded |
| Fraud | Beware of ATM scams |
| Health | Measles warning |
| Risk level | Normal security precautions |
Please click 
here
 for more information.
Do I Need a Visa to Visit Ireland?
Prior to travel, make sure you check with your transportation company about any passport requirements. This is important as in some cases their regulations on passport validity may be more strict than those of the destination country.
Only a passport is required to enter Ireland for trips under 90 days. Your passport must be valid for the duration of your stay.
Note that Ireland is not part of the Schengen Area.
Please click here for more information.
Embassy of Canada to Ireland information
When travelling to another country, it is important to know where the Canadian embassy is located in the event of:
A legal problem
A lost passport
The need to report a crime
It is advisable to make a copy of your original passport in case you lose it.
Canadian Embassy to Ireland
Street Address:
7-8 Wilton Terrace,
Dublin 2, Ireland
Tel.: 353 (1) 234-4000
Fax: 353 (1) 234-4001
Email: [email protected]