The Isle of Man Travel Vaccines and Advice
The Isle of Man is situated off the coast of the British Isles and provides tourists with stunning natural landscapes, historical discoveries, and the chance to relax. This destination will see you stargazing at night, hiking and spending the day at beautiful coastal spots, or visiting ancient sites monuments such as Balladoole, or landmarks such as Tynwald hill. If you are in need of fresh sea air and some time to relax, the Isle of Man proves the perfect escape for couples and active family holidays.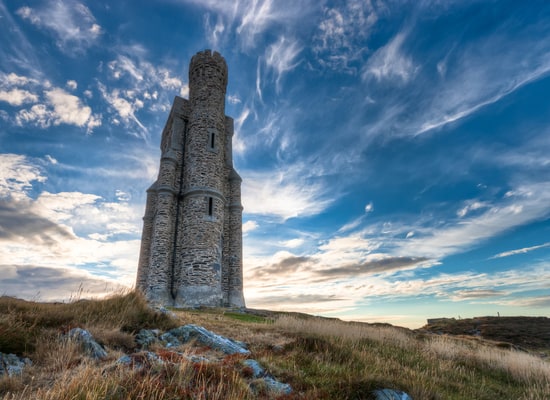 Recommended travel vaccinations for the Isle of Man
Be cautious in the wilderness and tick bites, because there's a risk of Lyme disease.
Recommended Medication for Travelling to the Isle of Man
| Medication | Additional Information |
| --- | --- |
| Azithromycin or Suprax | Antibiotic in case of traveler's diarrhea |
Current Weather in the Isle of Man
Medical Care in the Isle of Man
The Noble's Hospital provides acute healthcare, although medical repatriation to the UK may be required for more serious injuries and illnesses. The island has a 24/7 air ambulance service which transports patients to better-equipped hospitals.
You will be able to access pharmacies on the Isle of Man, but it is always wise to travel with a well-supplied medical kit and any prescriptions you may need.
There are no known emergency services.
Is the Isle of Man Safe for Travel?
Government information on safety and security is not currently available. While visiting the Isle of Man, make sure you stay safe. Always keep an eye on your belongings and carry a copy of your passport rather than the original. Be wary of tourist traps and take the safest means of transportation possible. Finally, take care of your health by reducing exposure to bacteria and animals or insects.
Do I Need a Visa to Visit the Isle of Man?
Prior to travel, make sure you check with your transportation company about any passport requirements to travel to the Isle of Man. This is important as in some cases their regulations on passport validity may be more strict than those of the destination country.
Embassy of Canada to the Isle of Man information
When travelling to another country, it is important to know where the Canadian embassy is located in the event of:
A legal problem
A lost passport
The need to report a crime
It is advisable to make a copy of your original passport in case you lose it.
Canadian Embassy to the Isle of Man
There is currently no information on an embassy in the Isle of Man, you may always call the Emergency Watch and Response Centre in Ottawa in case of embassy related issues.